Japanese Gov't, DOE Turn Over 24 Toyota Prius Hybrid Cars to Nat'l Gov't Agencies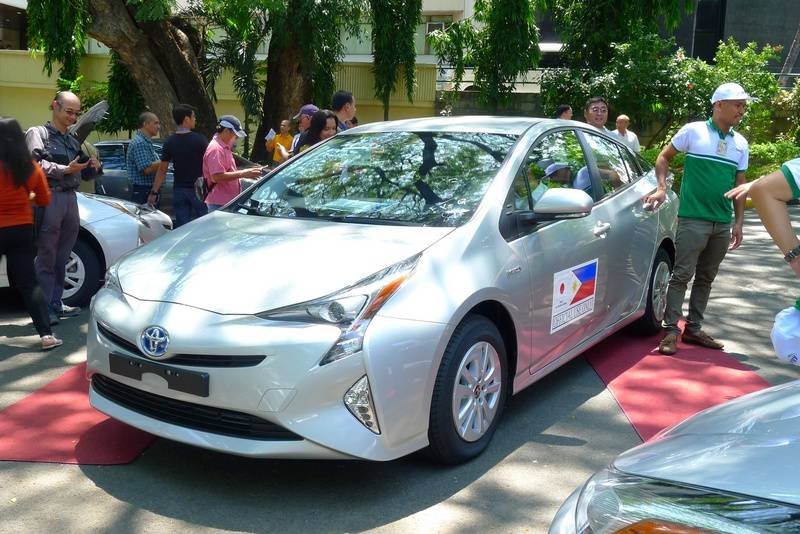 The Japanese government, with the help of the Department of Energy (DOE), recently turned over 24 Toyota Prius hybrid cars to various national government agencies (NGAs) as part of the former's program with the latter to promote the use of efficient and environment-friendly alternative fuel vehicles and by deploying these units to consequently develop a "familiarity with their operation, maintenance and service."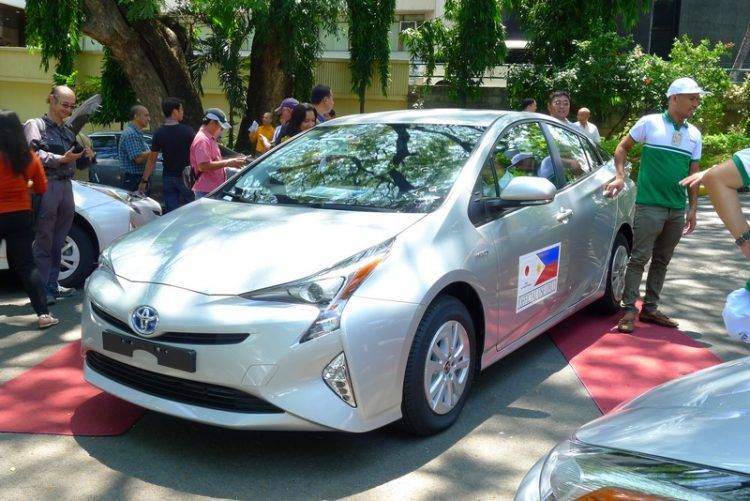 Under the program, the Japanese government gave its Philippine counterpart a ¥500 million grant for the procurement and delivery of next-generation vehicles such as hybrid vehicles, plug-in hybrid electric vehicles, and electric vehicles under the Japan Non-Project Grant Aid, with the DOE as its implementing agency.

The initial donation of Japan-made, Toyota Prius sedans made under the program will go to the following national government agencies: the Office of the President, the departments of interior, finance, foreign affairs, budget and management, transportation, trade, tourism, environment, and science and technology, the National Economic and Development Authority (NEDA), and the Philippine National Police (PNP). In exchange for the vehicles, these beneficiaries will assist the DOE in its research, performance testing, and promotion for the local adoption of alternative fuel vehicles.

"We entrust the 24 units of highly fuel-efficient 2017 model Hybrid Toyota Prius to our partner agencies, which are fortunate to act as government's veritable endorsers of clean technology and harbingers of the future of passenger transport," said Energy Secretary Alfonso Cusi during the formal turnover of the vehicles.

Besides the aforementioned 24 Toyota Prius units, eight more will be turned over on May 25 to NGAs in Eastern Visayas that are involved in emergency response operations and rehabilitation, such as the Philippine Information Agency (PIA) and the Office of Civil Defense (OCD), while 45 units will be used as patrol cars by PNP-Eastern Visayas, particularly in the provinces of Leyte, Samar, Eastern Samar and Northern Samar.