Lalamove Inks Partnership with Transcycle, Powercycle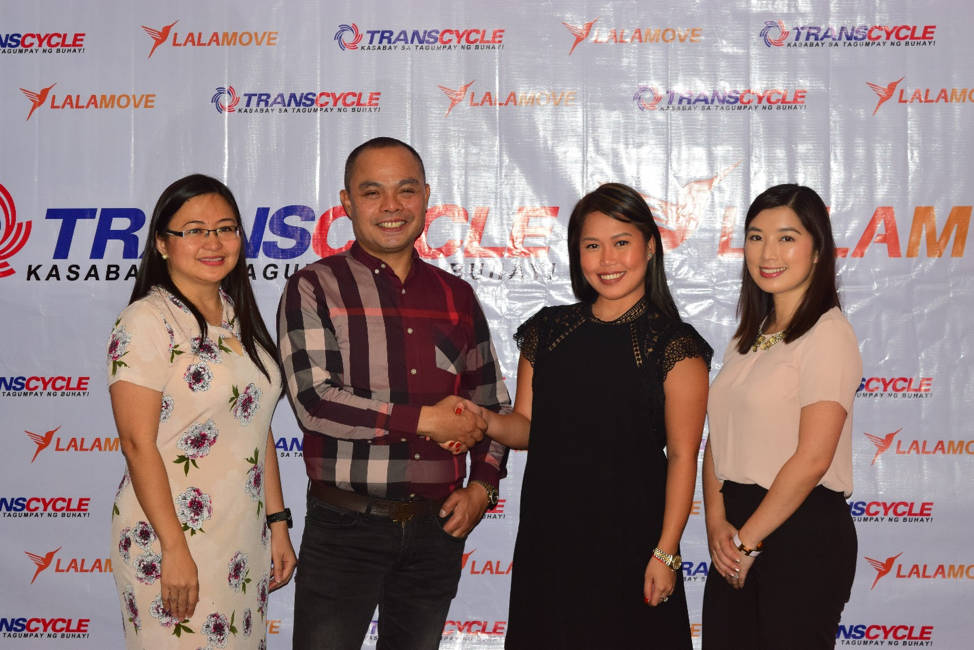 Lalamove, the leading on-demand delivery app, has partnered with one of the leading motorcycle dealers in the country, Transcycle and Powercycle.
Through the partnership, Lalamove partner drivers can now acquire and upgrade their motorcycles and choose from a wide variety of motorcycle brands--Honda, Kawasaki, Suzuki, and Yamaha. Lalamove partner drivers can also enjoy lower down payments and faster approval with easier requirements, coupled with the efficient after-sales services Transcycle and Powercycle can provide.
The newly-forged partnership is also eyeing to provide discounted spare parts, engine oil, and after-sales services to benefit the more than 30,000 partner drivers in Luzon and Cebu.
Big discounts on spare parts, motorcycle accessories, and engine oil and services will also be extended to Lalamove partner drivers. This is available in over 35 Transcycle and Powercycle branches covering Greater Manila and Cebu, which are key areas where Lalamove currently operates.
"Aside from the nationwide coverage which is a first for us, what's great about this partnership is that both full-time and part-time partner drivers have ease of availment as they don't need to show a pay slip or go through a stringent and rigorous process to get a new motorcycle unit," shares Dannah Majarocon, managing director of Lalamove.
"This shows that Lalamove is not only a platform that provides countless opportunities to earn, but also a platform that provides the best benefits by partnering with companies like Transcycle and Powercycle," she added.
Tirso Arnado, vice president for Sales and Collection of Transcycle and Powercycle, expressed belief in the partnership's success.
"We believe this is the perfect partnership since we share Lalamove's vision of enabling and empowering drivers. In Transcycle, we are your 'Kasabay sa Tagumpay ng Buhay.' We believe we are embodiments of hope and inspiration, and that everyone who patronizes our products and services in Transcycle and Powercycle will truly be living up to this vision with us," Arnaldo explained.
"By providing exclusive discounts for sales, services, and spare parts, we become a one-stop shop for all your motorcycle needs, giving Lalamove partner drivers peace of mind while on the road," he added.
Transcycle carries the brands Honda, Kawasaki, Suzuki, and Yamaha, while Powercycle is an exclusive 3S shop of Honda. As part of the partnership, they are offering free change oil service and minor tune-up to all Lalamove-registered motorcycles at all participating Metro Manila branches until August 2019.