Lamborghini comes up with special edition water bottles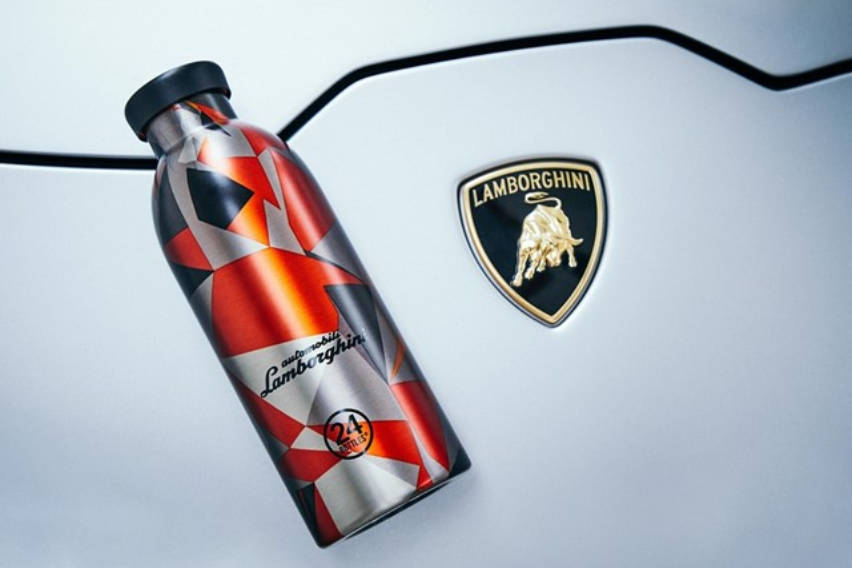 Italy's Lamborghini has just partnered up with another Italian company called 24Bottles to produce a very special product: water bottles. The 24Bottles for Automobili Lamborghini - Clima Bottle design draws inspiration from the iconic camouflage sported by the Lamborghini Aventador SVJ, that made history at Germany's Nürburgring Nordschleife.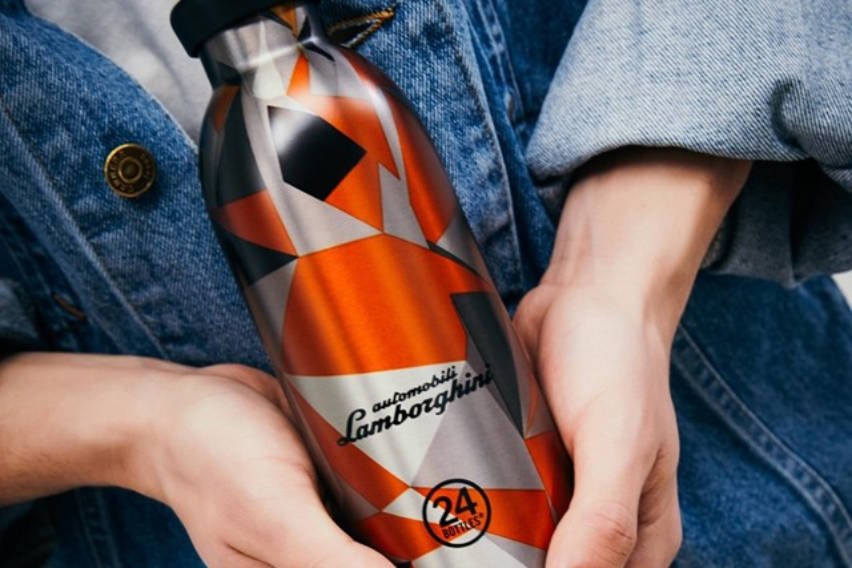 Each 24Bottles for Automobili Lamborghini - Clima Bottle is individually crafted with a manually-applied pattern, ensuring that each container is unique and original in appearance.
"The collaboration reflects contemporary lifestyles and fashion culture as well as the increasing demand for environmental innovation, to which both companies are committed: 24Bottles for Automobili Lamborghini - Clima Bottle is a perfect synthesis of the two brands, combining sustainability, design and proven performance," said Lamborghini in a press release.
The exclusive special edition Clima Bottle is a double-walled 18/8 stainless steel bottle made with thermal insulation technology. Every Clima Bottle is perfectly crafted to preserve the flavor and temperature of every drink, with the capability to remain hot for up to 12 hours, or cold for up to 24 hours.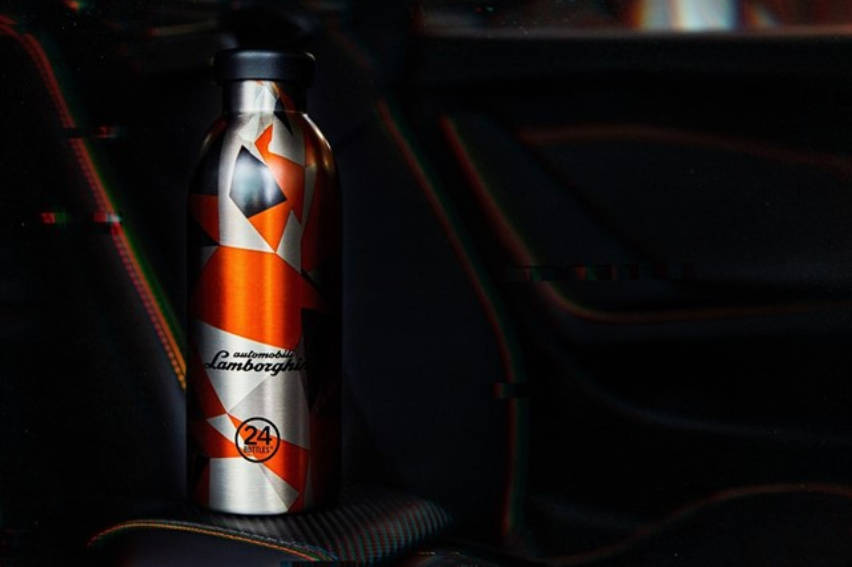 24Bottles is a company that takes sustainability seriously, offering its customers a manufacturing approach that is both environmentally responsible and aesthetically pleasing.
In addition to promoting the reduction of disposable plastic bottles, 24Bottles guarantees responsible practices in the entire production process of its merchandise, and is committed to giving back to mother nature by carrying out reforestation projects.
Starting from July 15, 2020, the new 24Bottles for Automobili Lamborghini - Clima Bottle will be available in the international network of 24Bottles and Automobili Lamborghini stores, on www.24bottles.com and on www.lamborghinistore.com, and in the Lamborghini headquarters store in Sant'Agata Bolognese.
The Automobili Lamborghini Clima Bottle 500mL is priced at €39.00 or Php 2,240, exclusive of shipping fees.
Photo/s from Lamborghini
Also Read:
Lamborghini introduces virtual Ad Personam studio
The Lamborghini Museum is once again open to the public
Read All
Featured Articles
Featured Lamborghini Cars