Lean, Mean, Green: Volvo XC60 Twin Engine Hybrid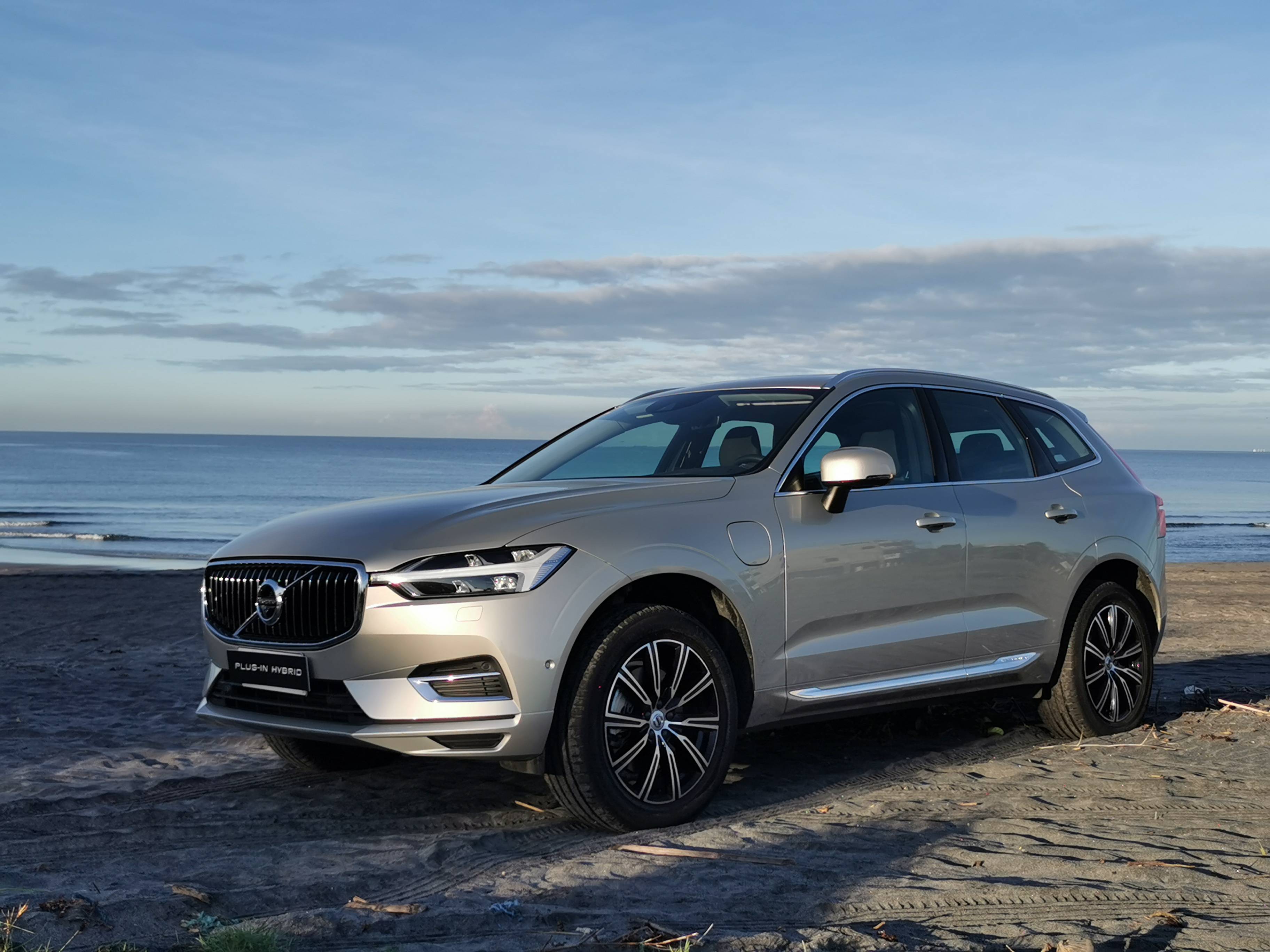 It is has become a common knowledge that the shift alternatively-powered motor vehicles is becoming more than just being an option. People from all walks of life are beginning to understand the beauty of being a little more loving to mother nature. The mass-produced are now giving EV variants, while those of the premium marques are starting to jump in the bandwagon too. Last October, Volvo Philippines decided to take a piece of pie by bringing in Volvo XC60 Twin Engine Hybrid, together with two other offerings. During a one-week lendout, we have learned that it was more than a environment-friendly steed.
Dimensions
Size-wise, the in Volvo XC60 Twin Engine Hybrid provides ample space for typical Asian occupants. The five-door, five seater midsize SUV is 2,865 millimeters long (wheel-to-wheel), stands 1,658 mm and 2,117 wide. Those numbers alone can tell that passengers are in for a treat.
Exterior
This Scandinavian-born vehicle provides not just numbers, but aesthetics as well. The in Volvo XC60 Twin Engine Hybrid has rounded edges, exuding its refined character. The distinct wide grille highly-complemented the LED daytime running lights and LED headlight design.
The smooth character lines below the runs all the way to the back, which makes it very urbane and sophisticated.
Interior
Intricate details is nothing but average with the Volvo XC60 Twin Engine Hybrid. The marriage of the supple black leather and the ironcore/driftwood in the dashboard area showed that it is anything but ordinary.
Aside from that, cargo space is still sufficient with max passenger capacity of five. The 960 millimeter trunk space is big enough for bags of five people and still has room for more.
Engine
The engine is made up of two powertrains, rolled into one, but for this article, let's focus on the electric motor. The plug-in battery electric power and petrol engine provides low to zero tailpipe emissions, making sure you contribute to the greener future that Volvo is committed to.
Aside from that, the pure electric mode does not compromise power delivery for fuel efficiency, providing the jolt you want at a push of a pedal. What makes it more fun is that it has no noise nor vibration on electric mode, which also cuts noise pollution. There were times that you tend to forget that the vehicle is running. However, the battery pack of the XC60 T8 Twin Engine isn't that big. The battery is at 11.6 kWh, which can cover 50 kilometer of open roads, but when used along the usual horrendous EDSA traffic, it can only cover around one/third of its claims. To note: the electric can also be charged using a three-prong plugs. And it will only take three hours to completely charge the in Volvo XC60 Twin Engine Hybrid.
Aside from pure electric, this urban compact has three other drive modes: hybrid for comfort, power of maximum fun, and all-wheel drive mode for slippery conditions. On power mode, the Volvo XC60 Twin Engine Hybrid can deliver 407 horsepower and 640 Nm torque and can reach 0-100 km/h at around 5 seconds.
Feature
Since Volvo has been widely-known to provide safety bar none, below are some of the safety features that can be enjoyed with the in Volvo XC60 Twin Engine Hybrid. Pilot Assist: when activated, the vehicle stays on the lane it is in, even on slight bends on the highway, as long as road markings are clear. City safety technology: activate this and you have an extra peace of mind during bumper-to-bumper traffic. This feature combines automatic braking functionality and collision avoidance systems to cover a range of potential accident scenarios. (Reminder: despite all safety nets, never EVER drive when you're not in the best condition). As sustainable mobility is slowly making its way to consumers locally, Volvo is making sure that you get the best of everything with the Volvo XC60 Twin Engine Hybrid.