Lego builds 1:8 scale model of Lamborghini Sián FKP 37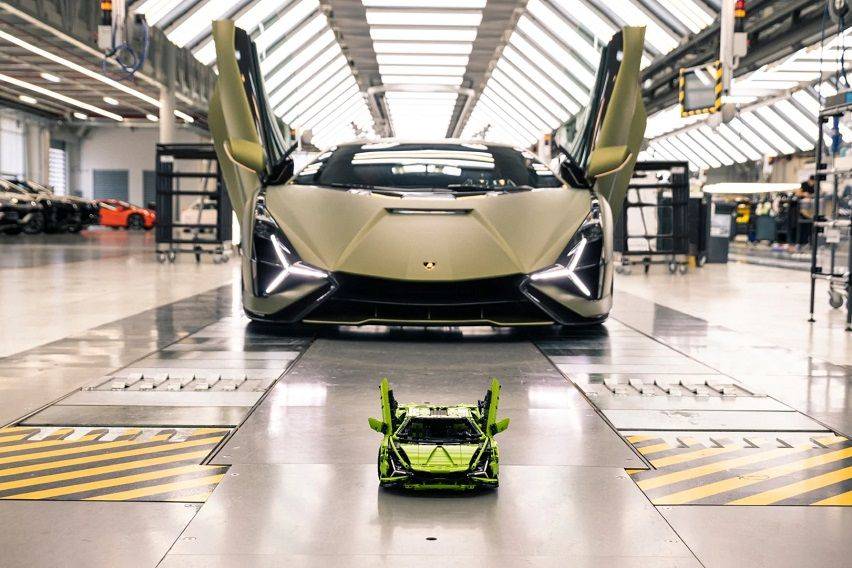 Lego just keeps upping the ante with its automotive scale models.
After wowing the world with its Bugatti Chiron kit two years ago, the brick toy builder, followed by the highly-successful Porsche 911 GT3 RS model that came complete with shocks and racing gear.
This year, Lego has set its sights on Lamborghini Sián FKP 37.
Made up of 3,696 pieces in all, the LEGO Technic Lamborghini Sián FKP 37 "embodies the beauty and power of the hybrid Lamborghini super sports car, and it's now more real than ever," the Italian sports car maker describes.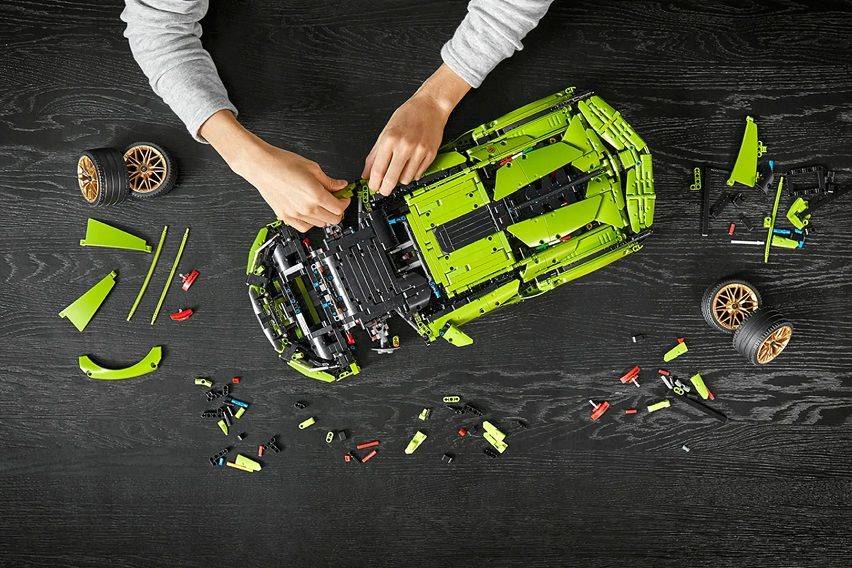 Lego painstakingly recreated the Sián's advanced features in authentic detail, including a jaw-dropping replica of the V12 engine sitting under the block model's rear engine cover. The car's not just for show, either, as there's plenty of movable parts to enjoy, including the rear spoiler, front and rear suspension, steering wheel, tires and scissor doors.
Speaking of the doors, lift up those swinging scissors and you'll be immersed in an almost faithful recreation of the Sián's cockpit, complete with paddle shifters that control the fully-functioning eight-speed sequential transmission.
LEGO made sure that everything you see in the model, you'll also see available in the real-life Sián, including the vivid lime green color and elegant golden rims.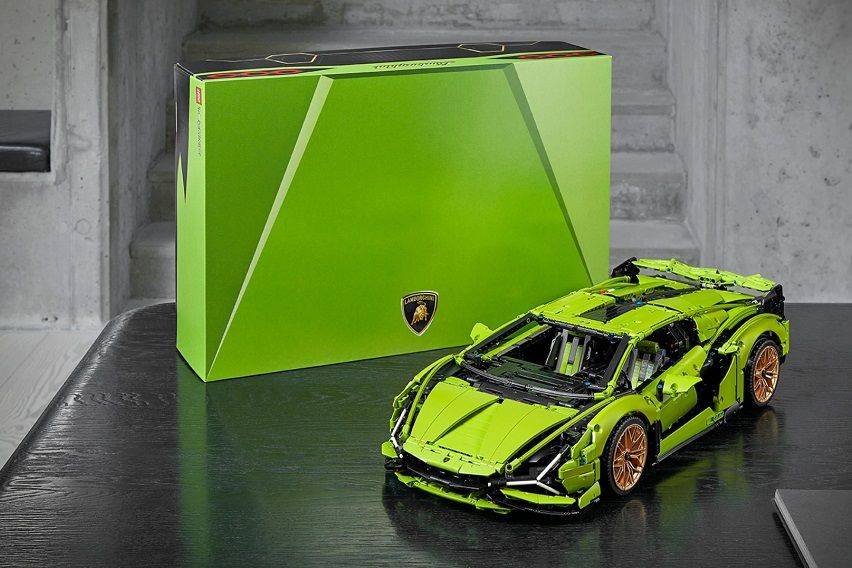 As a rear-engined vehicle, the Sián's luggage compartment sits under the bonnet, and the LEGO model fills this storage space up with a Lamborghini overnight bag, together with a unique serial number that unlocks special content on the Lamborghini official website.
LEGO has started selling the LEGO Technic Lamborghini Sián FKP 37 directly from LEGO stores and its official online store since June 1, and then from many retailers globally starting August 1. Owners have a chance to access an exclusive series of videocasts by Automobili Lamborghini and LEGO experts once they scan the QR code that accompanies their purchase.
"Now you can recreate the feeling of slipping behind the wheel of a top super sports car and take time out from everyday life with this stunning LEGO Technic Lamborghini Sián FKP 37 building set," the Italian Bull said with the new model kit's unveiling.
"Capturing the original car's visionary design, this 1:8 scale model is packed with a wealth of authentic details, bringing you closer than ever to the real thing."
Photos from Automobili Lamborghini
Also read:
Physicist Dad Builds 3D-Printed Lambo for Son
Read All
Featured Articles
Featured Lamborghini Cars