Lamborghini Earns YouTube Award for Reaching 1-Million Subscribers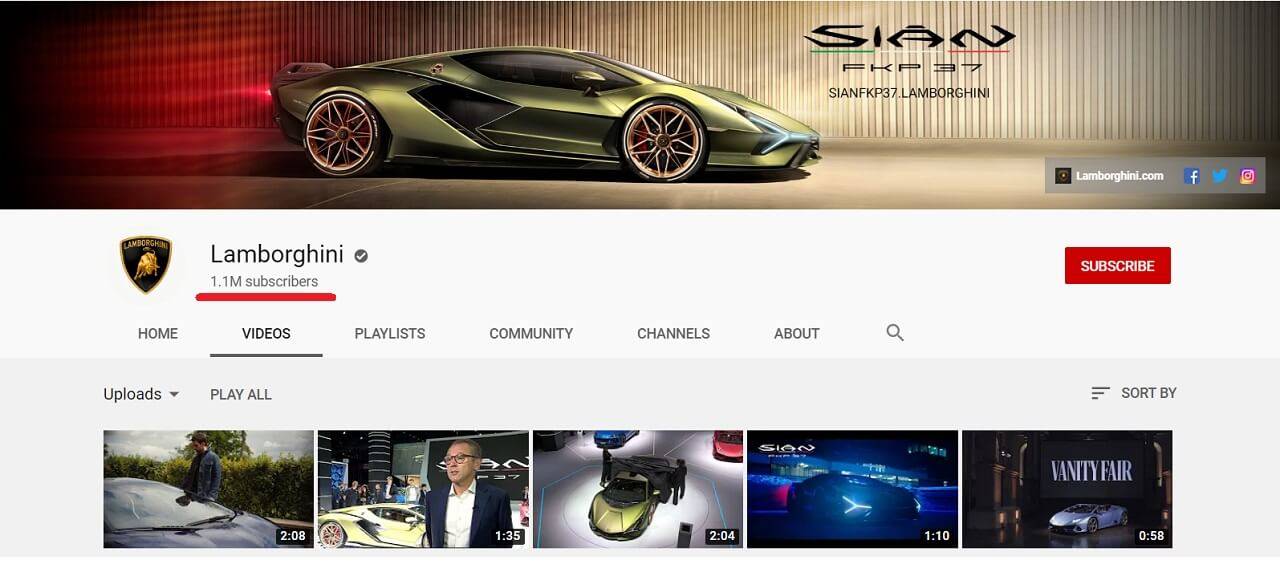 Automobili Lamborghini enjoys immense popularity on YouTube. How popular, you may ask? Well, the Italian car maker's number of subscribers on that particular social media channel has now exceeded the one-million mark.
To celebrate the momentous occasion, YouTube presented Lamborghini with the 'Gold Creator Award,' a special citation given to those who achieve one million subscribers on the video hosting platform.
Lamborghini expressed its gratitude to its fans with a video posted on YouTube entitled 'One million times thank you,' showing some of the names of its subscribers highlighted as a Huracan EVO passes over them on a race track.
The Italian Bull is also popular over on Instagram, and is the brand's most clicked channel with 22.5 million followers. Its Facebook page has 12.7 million likes.