LG, Microsoft Team Up on Autonomous Vehicle Technology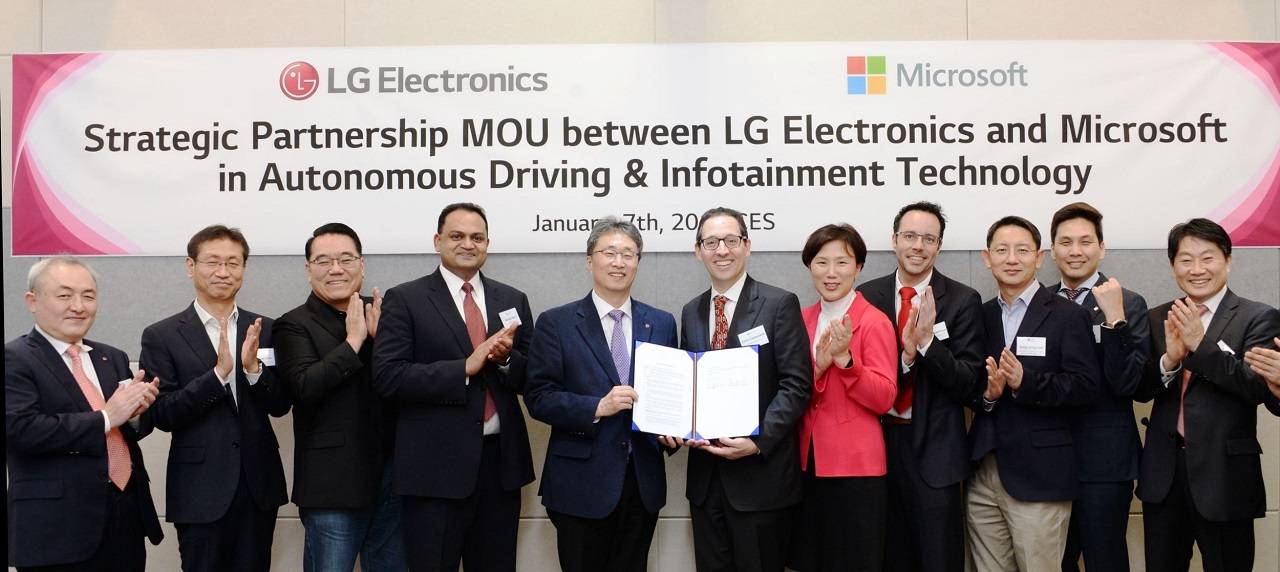 Consumer electronics brand LG is looking at autonomous vehicle technologies to expand its electronics business and has forged a partnership with tech giant Microsoft to further enhance its self-driving vehicle and infotainment systems
The terms of the partnership agreement allows LG to gain access to Microsoft's Azure cloud and artificial intelligence technologies to develop its digital platform for self-driving software, including its Advanced Driver Assistance Systems (ADAS), Driver-Status Monitoring Camera (DSM), and Multi-Purpose Front Camera (MPFC) products.
LG will use Azure to store on-road data and create a library that helps make ADAS, DSM, and MPSC smarter.
LG will also be able to incorporate Microsoft's Virtual Assistant Solution Accelerator in its infotainment systems, allowing users to easily and quickly check traffic conditions, call up song playlists, and even search for nearby restaurants.
"Together LG and Microsoft can help shape the future of transportation," said Sanjay Ravi, general manager, automotive industry at Microsoft. "Working together, we can empower automakers to deliver differentiated mobility experiences, create new services and revenue opportunities, and to build safer, more intelligent and more sustainable vehicles."
"Our expectation is that the combination of Microsoft's advanced cloud infrastructure with LG's fast-growing automotive components business will accelerate the self-driving auto industry as a whole," said Kim Jin-yong, president of the LG Vehicle Component Solutions Company. "We're confident that the combination of Microsoft and LG technologies will create a new benchmark in autonomous auto AI."