Limited Run Porsche 911 Speedster Is Now Ready for Order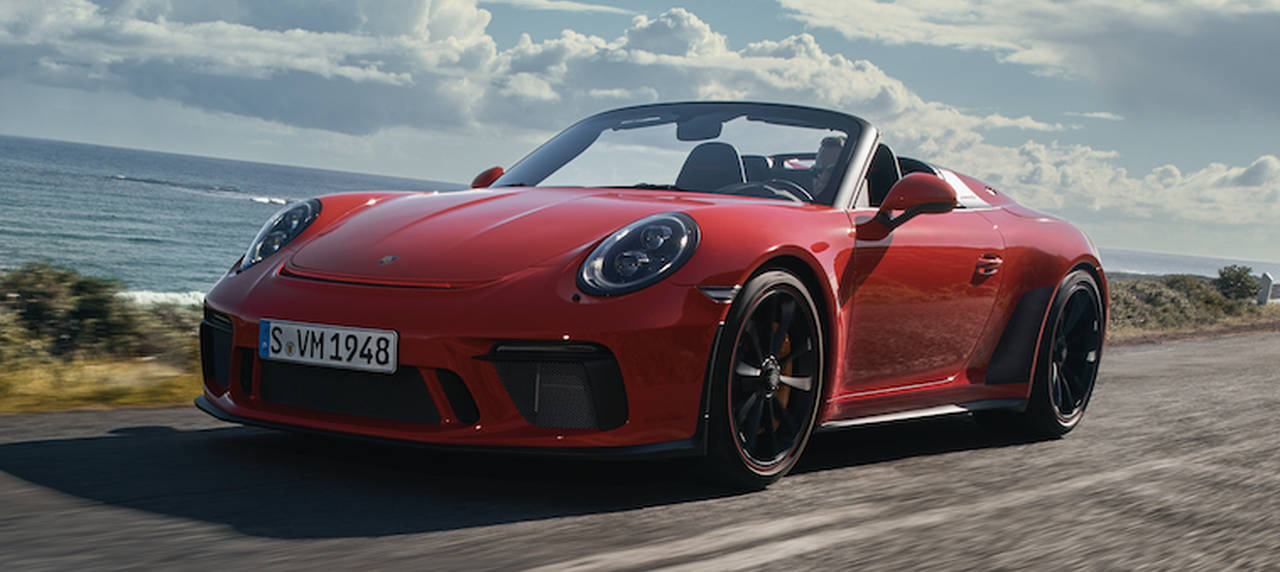 Porsche launched a new 911 Speedster at last month's New York International Auto Show, and is currently accepting orders for the car, which has a starting price of EUR269,274 (around PHP15.76 million). Designed to be a daily driver, Porsche describes the car as combining "the aspiration of a puristic, driver-oriented vehicle with motor sports technology suitable for everyday use."
Based on the Porsche 911 R and 911 GT3, the new Speedster is powered by a 4.0-liter naturally-aspirated flat-six boxer engine rated for 502 hp and 470 Nm. It's worth noting that this engine ushers in the next generation of the naturally aspirated flat-six, and should be the same one equipped in the redesigned GT3 for the 911 992 line.
Those who love having control over a car's shifting will enjoy the fact that the Speedster comes in a clutch-operated six-speed GT manual transmission. Weighing less than the brand's standard seven-speed or dual-clutch transmission, the new Speedster can hit 0-100 kph in 3.9 seconds and reach a top speed of 309 kph.
Distinguishing this Speedster from the rest of the 911 line is the dual-arched convertible top compartment lid--a standard feature for the car since 1988. As the largest and most complex feature used on a road-worthy Porsche car, the top consists of a single hard plastic material reinforced with carbon fiber, infused with two trim elements that make room for a built-in rollover protection system. Needing only a button to operate, the convertible top takes no effort to deploy or stow.
Judging from the steep price, it's safe to assume that only the ridiculously rich could possibly own one of these cars.  Porsche will build just 1,948 units of the car for worldwide sale, as a tribute to the year the first ever Porsche 356 Roadster built in 1948. With less than 2,000 911 Speedsters up for grabs, the car's fast-dwindling availability will soon disappear. If you got the money and urge to buy one, better head to the official online configurator and place your order quick.