Look: Daily-use Tesla Cybertruck design concepts
Tesla has finally done it. Last November 2019, they finally released their long announced, all-electric vehicle—and everybody was blown away.
Tesla's Cybertruck looks unreal, with an angular design that reminds us of dystopian movies like Blade Runner.
Although the vehicle is comes fully electric, tests have shown that the Cybertruck is a performance beast, with amazing acceleration power, and mind-blowing towing capacity. It comes in three versions, with its highest performance model fitted with tri-motors that can tow up to 14,000 lbs.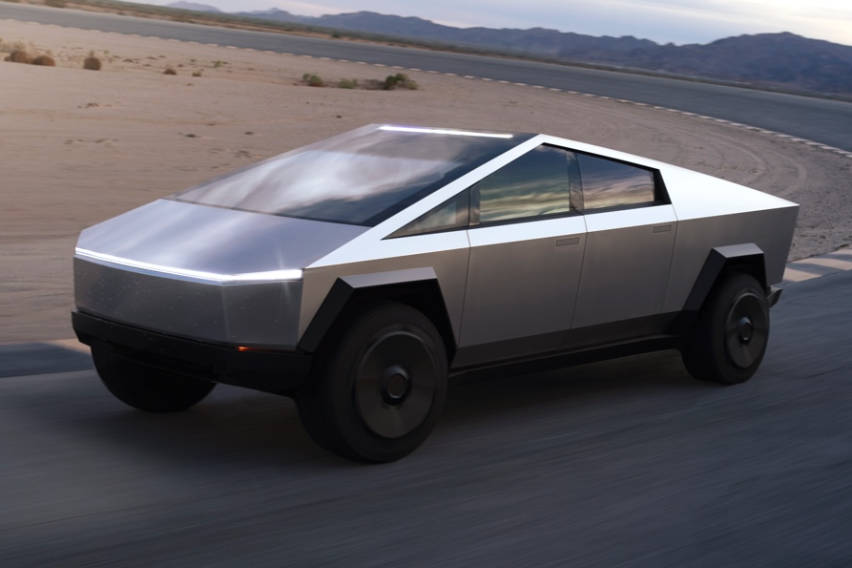 Yes, everyone agrees it's one mean-looking machine; still, you might ask what purpose it can be used.
The answer we could find is Public Service.
Interestingly, various organizations such as the police, British Royal Mail, Coast guard, and even Domino's Pizza have taken an interest in the vehicle.
Let's look at some of LeaseFetcher's concept designs on how Tesla's Cybertruck will look as a public service vehicle on the road.
Police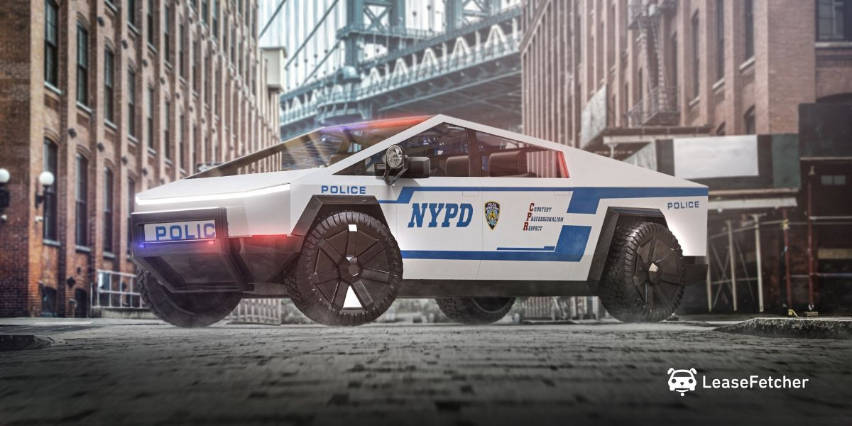 Looks like the New York Police Department (NYPD) will be getting a powerful addition to their force. The car comes with bulletproof glass, solid steel unibody construction, and has a fascinating acceleration speed from 0 to 60 in 2.9 seconds.
Police forces in Kansas, Dubai, and Ciudad Valley (Mexico City) have also taken an interest in the Cybertruck. They see Tesla's truck as a logical choice for their police forces.
Roadside assistance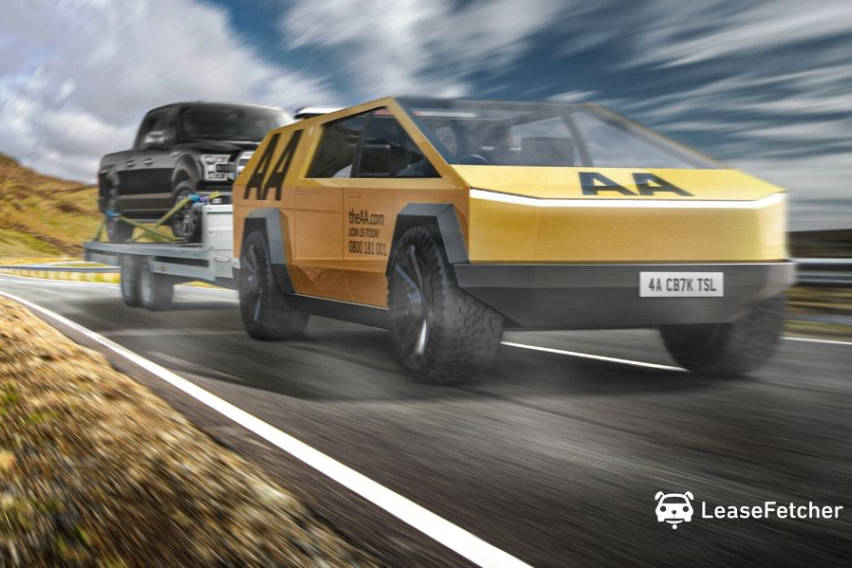 Ford has been the most popular vehicle in the USA for decades, and is considered Cybertruck's main competitor.
Tesla claims that the tri-motor model will have a towing capacity of 14,000 pounds, which has a much higher capacity compared to Ford F-150 (and even Ram 1500).
To prove its superiority over Ford's pickup truck, Tesla demonstrated the Cybertruck pulling the Ford-150 during its debut at Tesla's design studio in Los Angeles, California.
Coast guard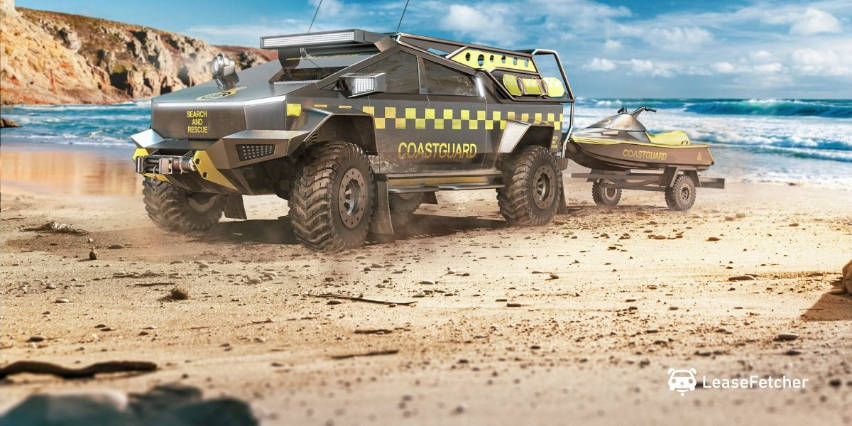 The Coast guard's mockup of the vehicle looks really cool and futuristic. It comes with an all-wheel-drive, three electro-motors, and an additional jet ski for search and rescue missions.
The truck will also have great traction to prevent it from getting stuck in the mud. Musk has stated that additions such as solar wings and locks for securing storage are also on the way.
Taxi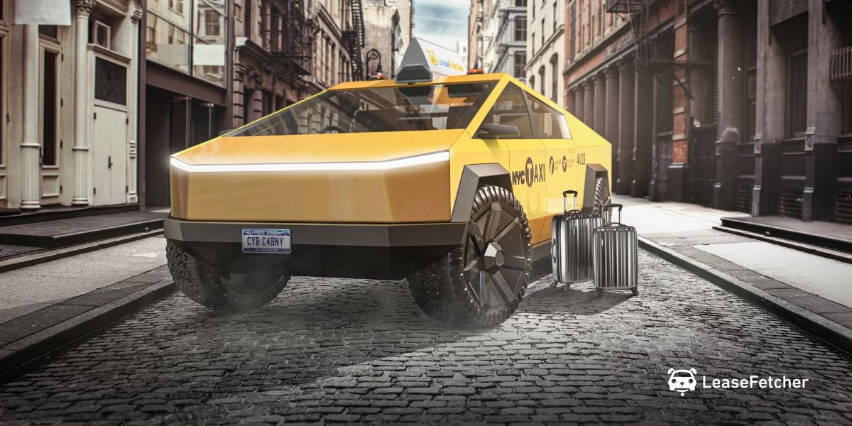 Cybertruck makes it look like a walk in the park. And with such performance stats, towing power, cool design, and unbelievable speed under its belt, what taxi organization wouldn't want to have the Cybertruck as part of its illustrious fleet?
The mockup shows it in traditional yellow, and let's face it—it looks great in action. Now, you won't have to worry about carrying too much baggage when going to the airport.
British Royal Mail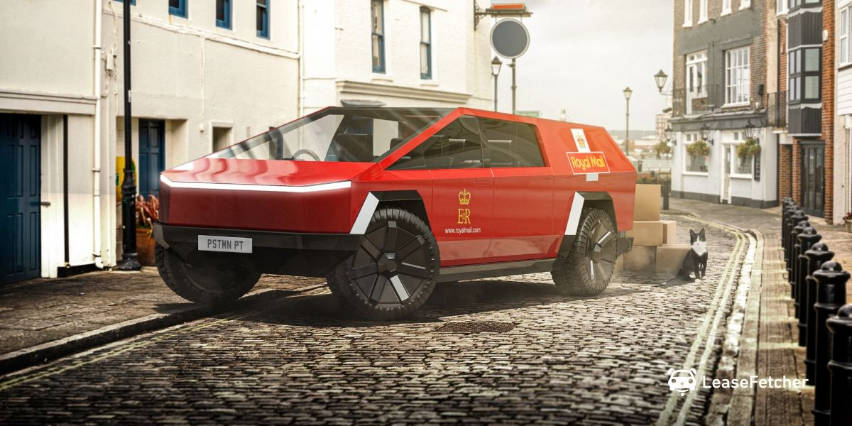 Last but not least, we can see the British Royal Mail's mockup of the vehicle. Painted in traditional red, the Cybertruck looks really slick in action.
Final Word
Elon Musk has stated that his company is now in stage three in its three-phase plan of bringing all-electric cars to the mass market.
It's a good start for TESLA. We all need to face reality, and start thinking about C02 emissions that are polluting our planet. And while there's no instant, magic pill for this, using all-electric vehicles on the road can significantly help reduce these emissions in the air.
Let's hope the automotive industry will fully embrace them, so we can have a cleaner and brighter future ahead.
Photos from: LeaseFetcher
Also read: