LTFRB calls TNCs to Discuss Commuter Complaints on Price Hike
The Land Transportation Franchising and Regulatory Board (LTFRB) has called for a meeting with Transport Network Companies (TNCs) this week to discuss complaints from commuters of alleged hike in fare prices.
The board, in its statement, said that they receive complaints that some ride-hailing applications have started to charge higher fares since the Christmas season began, particularly this month.
It is during this season that major thoroughfares as well as arterial roads are getting clogged with heavy traffic flow.
According to LTFRB ride-hailing applications have a standard rate of P40 as base fare, P10-15 per kilometer, P2 per minute, and a surge cap of 2x depending on the flow of traffic.
With that, LTFRB Chair Martin Delgra III assured that they will investigateo the said said complaint.
"The agency is at the forefront of ensuring public transportation remains safe, convenient, and also affordable. We will look into this," Delgra said.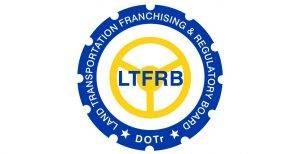 ©ltfrb.gov.ph
The LTFRB, in cooperation with accredited TNCs are looking to settle this matter within the week.
Aside from Grab, there are eight other ride hailing apps in the country: Hype, Hirna, Owto, MiCab, Go Lag, ePickMeUp, SnappyCab, and Ryd.
Meanwhile, Grab Philippines, said that they have yet to receive the official invitation from the LTFRB.
However, they gave assurance that they "will definitely comply and attend to this discussion."