LTFRB Opens TNVS Online System for Existing Franchise Holders
The status of current franchise transactions of existing Transport Network Vehicle Services (TNVS) franchise holders can now be easily monitored through the Land Transportation Franchising and Regulatory Board's (LTFRB) new online system.
The move is in compliance with Republic Act No. 11032, also known as the Ease of Doing Business and Efficient Government Service Delivery Act of 2018.
The online system is also in line with the directive of Department of Transportation Secretary Arthur Tugade to the LTFRB for the speedy processing of TNVS franchises.
"This is a welcome development. It is my hope that the LTFRB will be able to sustain and improve this program, and later on come up with more innovations such as this to streamline business processes and curb corruption," said Tugade.
LTFRB Chairman Martin Delgra III said the project is also a manifestation of the agency's continuous efforts to provide better service to drivers, operators, and the commuting public.
The online system will cover stamping of Provisional Authorities, checking of Certificate of Public Convenience status, dismissal, motion for reconsideration, manifestation, reset hearing, and compliance order.
Existing TNVS franchise applicants may simply log on to http://ltfrb.ph.net/tnvs/appt/ to access the system.
Delgra said the online system will make the monitoring of application status easier, more convenient, and accessible for existing TNVS franchise holders.
"We want to help make things easier for the drivers/operators. We recognize their initiative to be part of our basket of solutions to improve transportation through ride sharing. This is just the beginning. This will serve as our online systems template for all modes of public transport in the future. Rest assured that the LTFRB will continue to find ways to improve our processes so that we may serve the public better," Delgra said.
The online system for current TNVS franchise applicants is part of the new steps being implemented by the LTFRB to address the influx of applications.
The LTFRB has assured that it is committed to its mandate to regulate land-based public transportation, and to safeguard the welfare and interests of the commuting public, at all times.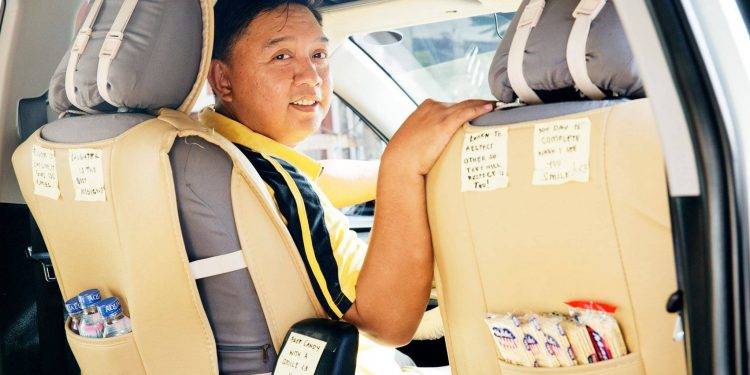 From GrabPH's Facebook page