LTFRB Wants Non-Exclusivity of Uber, Grab, and U-Hop Drivers
The Land Transportation Franchising and Regulatory Board (LTFRB) certainly has its hands full with transport network vehicle services (TNVS) issues these days.
This month, the government franchising agency plans to release a new set of rules and regulations to govern the app-based transport industry. According to LTFRB board member Aileen Lazada, these new rules shall cover the extension of the validity of franchises given to drivers, as well as the creation of a common TVNS pool.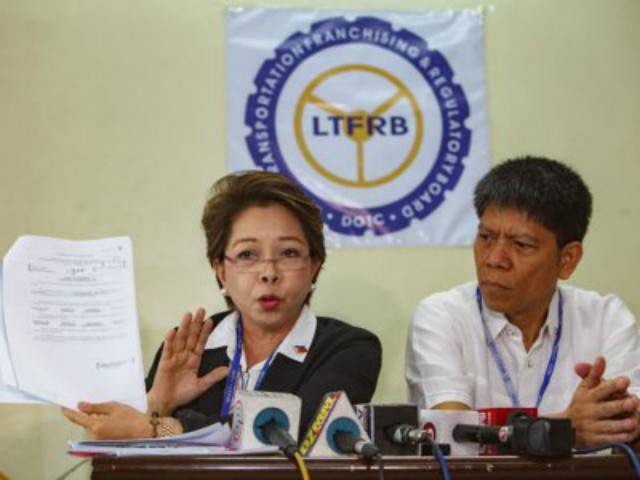 From one year to three years
LFTRB chairman Martin Delgra III said that they are looking to extend the validity of TVNS franchises from one year to three years.
"Sa ngayon it's tied down, it's actually one year. Why not extend it to more than one year? So nakita namin na three-year period is reasonable," LTFRB chairman Martin Delgra III said.
"Katanggap-tanggap naman po din yung proposal namin doon sa mga TNCs para hindi naman pabalik-balik as often they would to renew their franchises," he added.
Delgra said that the transport network companies (TNCs) agreed to the LTFRB proposition during their third technical workgroup (TWG) meeting held last September 6.
Common pool for TVNS
Lizada added that they are gunning for the creation of a common pool for TVNS providers wherein drivers of one provider may also serve under another. As such, drivers will no longer be exclusive to one TNC alone.
"The franchise that will be issued to the TNVS will be generic," Lizada said. "We will develop the base for all TNCs, and we will review that common pool every three months. In essence, they are doing public service."
Drivers who lack the required certificates of public convenience or provisional authorities granting them franchises to operate will not be given Uber, Grab or U-Hop accreditation.
According to recent records, Uber has a total of 66,000 registered cars, while Grab has over 52,000. Between Grab and UBer, only 3,700 owners obtained a certificate of public convenience for their vehicles from the LTFRB.