LTO Releases Guidelines for Motorcycle Taxis
The Land Transportation Office (LTO) has released the guidelines for the pilot implementation of motorcycle taxis in Metro Manila and Metro Cebu.
Approved by Department of Transportation (DOTr) Secretary Arthur Tugade on May 8, the guidelines are from the same document that the DOTr cited in its Facebook page on May 9 but was only received and released to the public by the LTO on June 10.
The complete guideline for the operation of motorcycle taxis are as follows:
The rider should be equipped with safety gear comprised of a helmet and reflectorized vest, which should include the branding of the taxi service and the rider's number;
The passenger should be equipped with a reflectorized helmet as well;
Both the rider and passenger's helmet should have either the Philippine Standards (PS) or Import Commodity Clearance (ICC) marking;
The rider must wear a body or vest-based strap or belt that can be held by the passenger in case he/she is uncomfortable holding on to the rider's waist;
The rider shall observe the 60-kph speed limit "even if the speed limit permits higher speeds";
The rider shall abide by all traffic rules and regulations;
The rider shall observe the motorcycle's maximum payload;
The rider shall ensure that the motorcycle is routinely maintained and that all safety gear are in good condition;
The rider shall wear the proper uniform, consisting of shirt, pants, and shoes, and;
The rider shall only be allowed to work for 10 hours a day.
For the motorcycle itself, the DOTr has set the following specifications:
100-200 cc conventional engine displacement;
Build type of either underbone, scooter, and business motorcycle only;
Pillion seat and foot pegs must be in good condition, the exhaust pipe is insulated, with modifications adhering to the LTO's standard; and
No modifications to the engine, air intake, exhaust, or wiring.
As for the passengers, the DOTr has set the following:
Comply with the proper safety gear requirements;
Sit as front-facing only;
Refuse passengers that are under the influence of alcohol, who cannot hold on safely as a passenger in the case of a disabled passenger, or a children seven years old and below; and
Safely secure any hand-carry bag.
The pilot implementation of the motorcycle taxi is still under review by the Technical Working Group convened by the DOTr to study the program and as such, can still be terminated "upon assessment of the operations."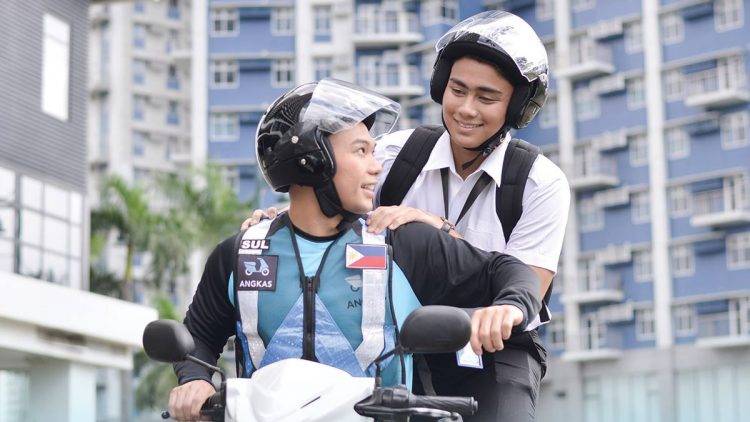 Photo from Angkas's Facebook page
Read All
Featured Articles