LTO Summons Driver in Viral Video Seen Driving Car from Front Passenger Seat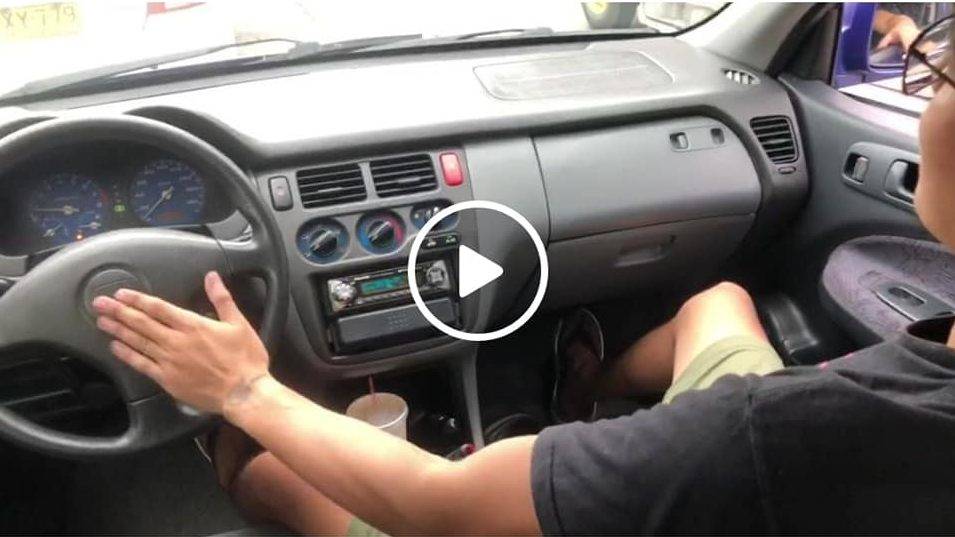 Yesterday, May 28, a video went viral on Facebook that showed a man driving a car from the front passenger seat. After being made aware of the video, the Department of Transportation (DOTr) has instructed the Land Transportation Office (LTO) to summon the driver and charge him with four different violations.
In the video, the driver, who has been identified as Miko Lopez, is seen seated on the front passenger seat while operating the vehicle with his left arm reaching out to the steering wheel and his left leg splayed out over the center console with his left foot seemingly operating the brake and accelerator pedals.
On a Viber Group for the media covering the transport beat for the DOTr, Assistant Secretary for Communication Goddess Hope Oliveros Libiran shared that the LTO has been instructed to summon Lopez today, May 29.
"Mr. Lopez will be summoned to LTO today," Libiran said. "He has already been identified and address was already determined. LTO will charge him for Reckless Driving, Illegal Modification (removing the steering wheel), Not Wearing Seatbelt, and Improper Person to Operate a Motor Vehicle. His license will be revoked, and he will also be disqualified from applying for a driver's license again in the future."
"His hearing in LTO is scheduled at 3PM. If he does not show up, LTO will resolve this issue on the basis of evidence presented," Libiran added.
The 'Illegal Modification' charge possibly stems from a photo that Lopez himself shared on the same thread that showed him driving a car without a steering wheel on what seems like the North Luzon Expressway.
What's the lesson to be learned here? Don't post anything incriminating on social media, even if it's only shared among friends. Meanwhile, let's drink some iced tea while we wait for this drama to unfold.