LTO warns vs. Facebook page offering driver's license assistance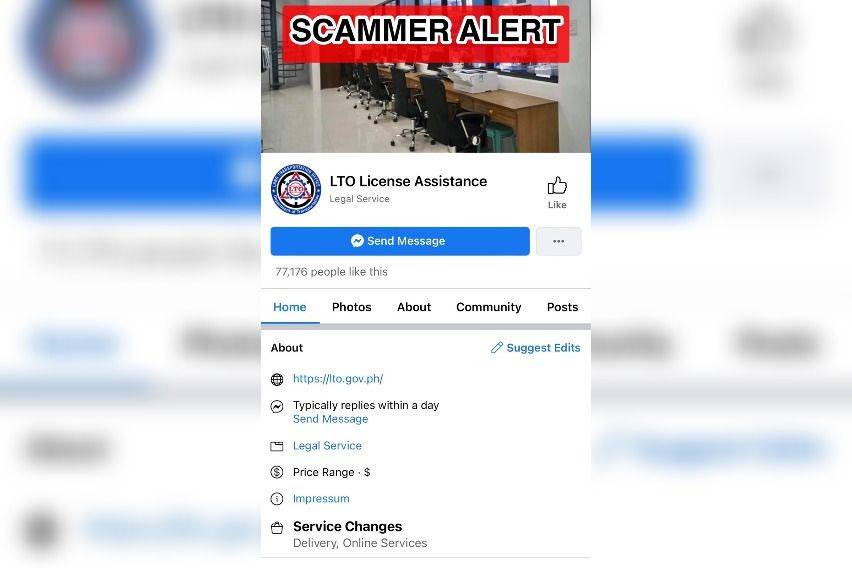 The Land Transportation Office (LTO) has warned the public not to engage or transact with accounts on social media "posing as authentic and legitimate LTO accounts."
This was after agency officials learned about a so-called LTO License Assistance Center Facebook Page, which offers the processing of a driver's license for ₱3,500 to ₱6,500.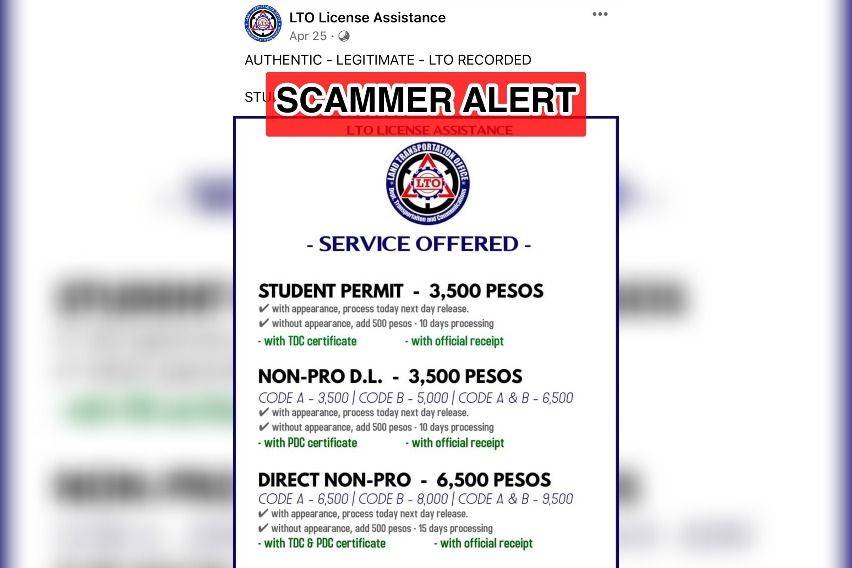 With a Facebook handle of @OfficialLTOlicenseassistance, the LTO License Assistance Center, the agency claimed, is encouraging fixing "through non-taking and non-appearance in the driver's license exam."
In a statement, the agency said, "The LTO cautions the public against providing private and personal details online especially to unauthorized and unverified pages found online to prevent possible identity theft and other unlawful activities."
Further, The LTO clarified that the driver's license issued through the bogus FB account or any other individual outside the LTO Office are counterfeit and invalid. "Thus, a motorist who is caught possessing a fake license will be meted with stiffer penalties," the government office highlighted.
Moreover, the LTO called on the public to report the said page with Facebook page link https://m.facebook.com/OfficialLTOlicenseassistance/ to curb the said practice.
Photos from Land Transportation Office
Also read:
LTO reopens branches in NCR and nearby provinces
LTO Gives 2-Month Extension for Expired License, Registration amid Outbreak
LTO extends Temporary Operator's Permits' validity if expiring during quarantine