Maserati Multi 70 Trimaran Sets Sail for Cape2Rio Regatta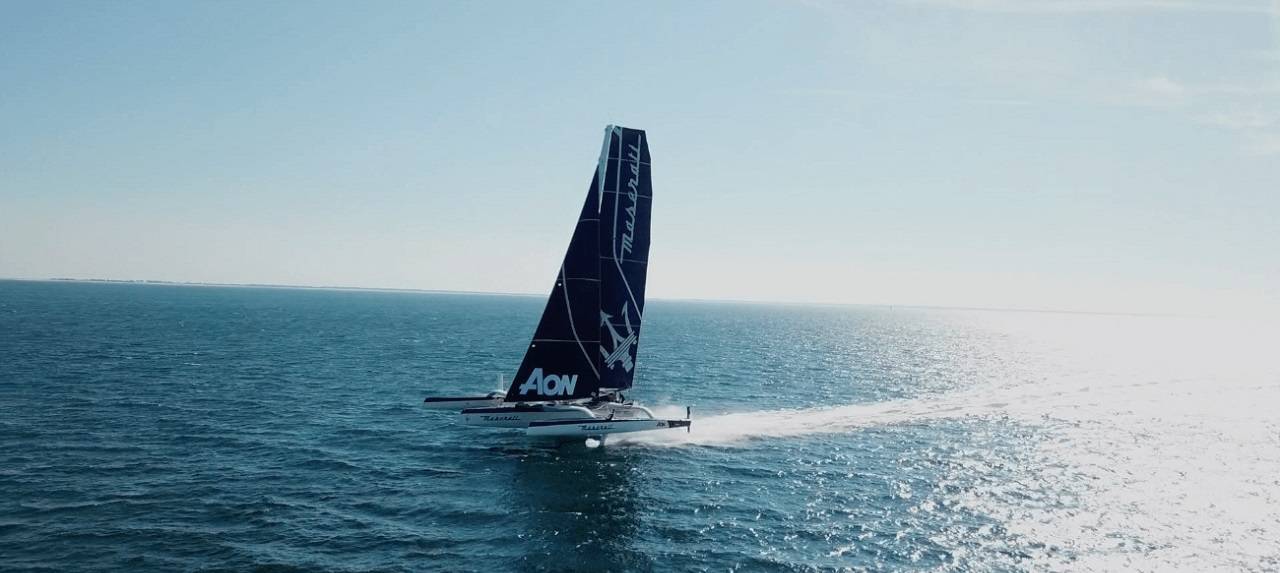 Maserati may be widely known as a sports car brand, but it's not only the concrete-paved streets that it wants to conquer. Measuring 21.2 meters in length and 16.8 meters in the beam, the Maserati Multi 70 Trimaran, commandeered by Italian navigator Giovanni Soldini, has kicked off its campaign for the 16th edition of the Cape2Rio. Giovanni and his 7-man team crossed the starting line at 12.30 UTC (Coordinated Universal Time) of the 3,600-mile (5,793.638 kms) transoceanic race from Cape Town, South Africa to Rio de Janeiro, Brazil. Onboard the Multi 70 with Soldini are Italians Guido Broggi (mainsail trimmer), John Elkann (helmsman and trimmer), Nico Malingri and Matteo Soldini (both grinders and trimmers), the Spanish Carlos Hernandez Robayna (trimmer) and Oliver Herrera Perez (bowman) and the French Pierre-Laurent Boullais.
©maserati.soldini.it

Maserati and Soldini will use the race to further develop the Maserati Multi 70 trimaran to its full potential as an offsore foiling raceboat. Designed by Van Peteghem Lauriot-Prévost (VPLP) and a former member of the Team Gitana racing stable, Maserati Multi 70 has been optimized for racing by French designer Guillaume Verdier. Sporting a 29-meter rotating wing mast and a displacement of 6.3 tons, the water vessel rises up out of the water on her foils and rudders with an unprecedented degree of stability. This reduce the percentage of the boat's body immersed in water, which in turn helps it glide over the water surface faster, thereby boosting performance. Soldini has already set a record aboard a VOR70 Maserati monocoque back in 2014, tallying 10 days, 11 hours, 29 minutes and 57 seconds in that year's edition of the Cape2Rio event. The Maserati team hopes to best that record in the arguably faster Multi 70.
©maserati.soldini.it

"I'm very happy about the great job we did in the last month and a half in the boatyard in Cape Town," Soldini said before setting sail. "The boat is ready and the crew is super experienced. We are quite confident that we will be able to sail a good race, it will be a great challenge to hold our own against a big boat such as LoveWater, but we'll give it our best!" LoveWater, direct competitor of Maserati Multi 70, is an 80-foot-long ULTIM trimaran, with a very skilled crew, including the skipper Craig Sutherland and the English Brian Thompson.