Maxus PH offers Max Discounts till October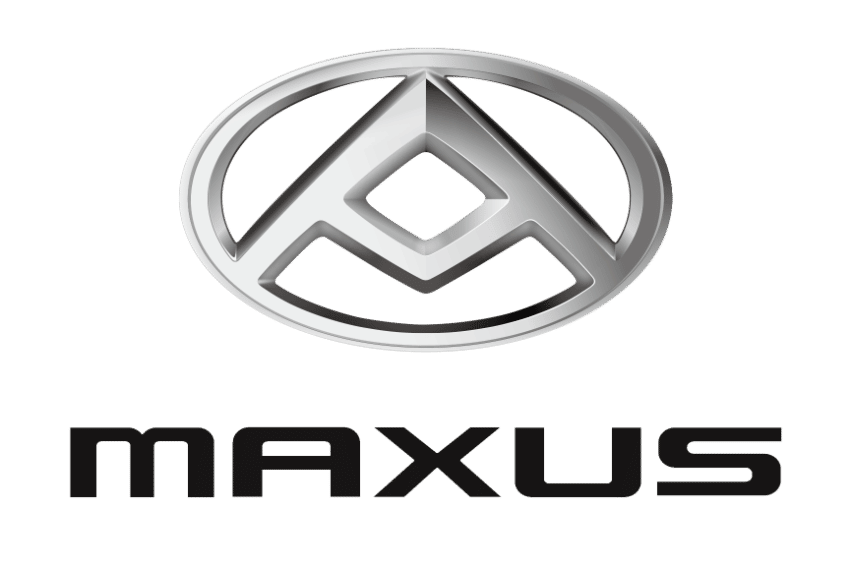 The local arm for the European bred marque Maxus is readying its car buyers for the holidays by way of huge price slash on its vehicle offerings.
Since September 2 till end of October, the Ayala-backed Maxus Philippines is offering the market hefty price cuts and cash discounts on their three vehicle offerings, namely the G10 MPV, V80 van, and T60 pickup.
The Maxus T60 will be offered with P50,000 discount, while a P70,000 price slash will be applied to the G10 Premium 1.9 AT—and G10 Assist 1.9 AT as a dealer option.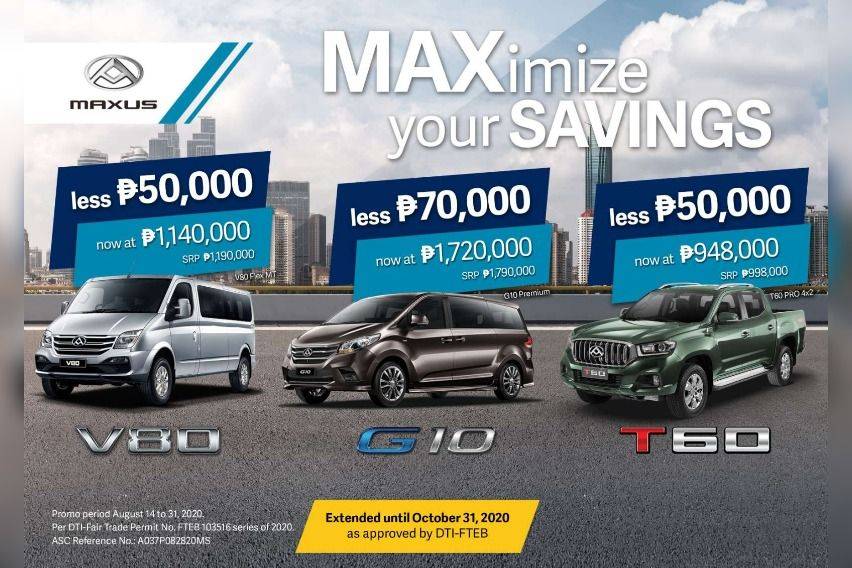 On the other hand, the V80 2.5 MT Flex and V80 2.5 MT Comfort is being retailed with a P50,000 reduction.
The discounted offers of each model are as follows:
T60
P948,000 (2.8L MT Diesel Pro 4X2)
P1.028 million (2.8L AT Diesel Pro 4X2)
P1.278 million (2.8L AT Diesel Elite 4X4)
G10
P1.72 million (1.9L AT Diesel Premium)
P2.119 million (1.9L AT Diesel Assist)
V80
P1.14 million (2.5L MT Diesel Flex)
P1.52 million (2.5L MT Diesel Comfort)
It is also noticeable that the recently launched-Maxus G50 maintains its introductory pricing, which ranges from P1.088 million for the Turbo DCT Pro, to P1.168M for the Turbo DCT Elite, and P1.288M for the Turbo DCT Premium.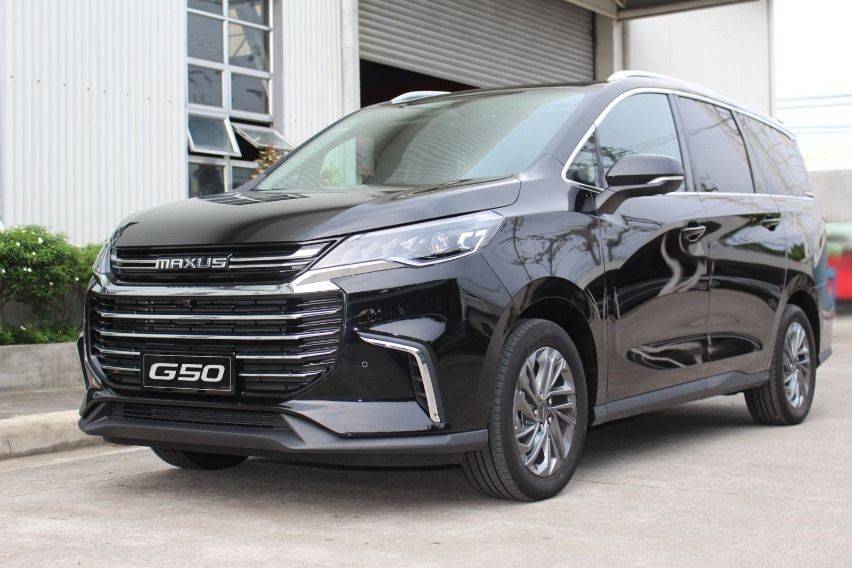 All four vehicles are backed by warranty coverage of five years or 100,000 kilometers, whichever comes first. Maxus Philippines also offers 24/7 emergency roadside assistance and on-site servicing for corporate fleet accounts.
Photo/s from Maxus Philippines
Also read:
Could the Maxus G50 be AC Motor's first digital launch?
PWD-Friendly Maxus G10 Assist is Here