Maxxis PH Unveils 5 New Motorcycle Tires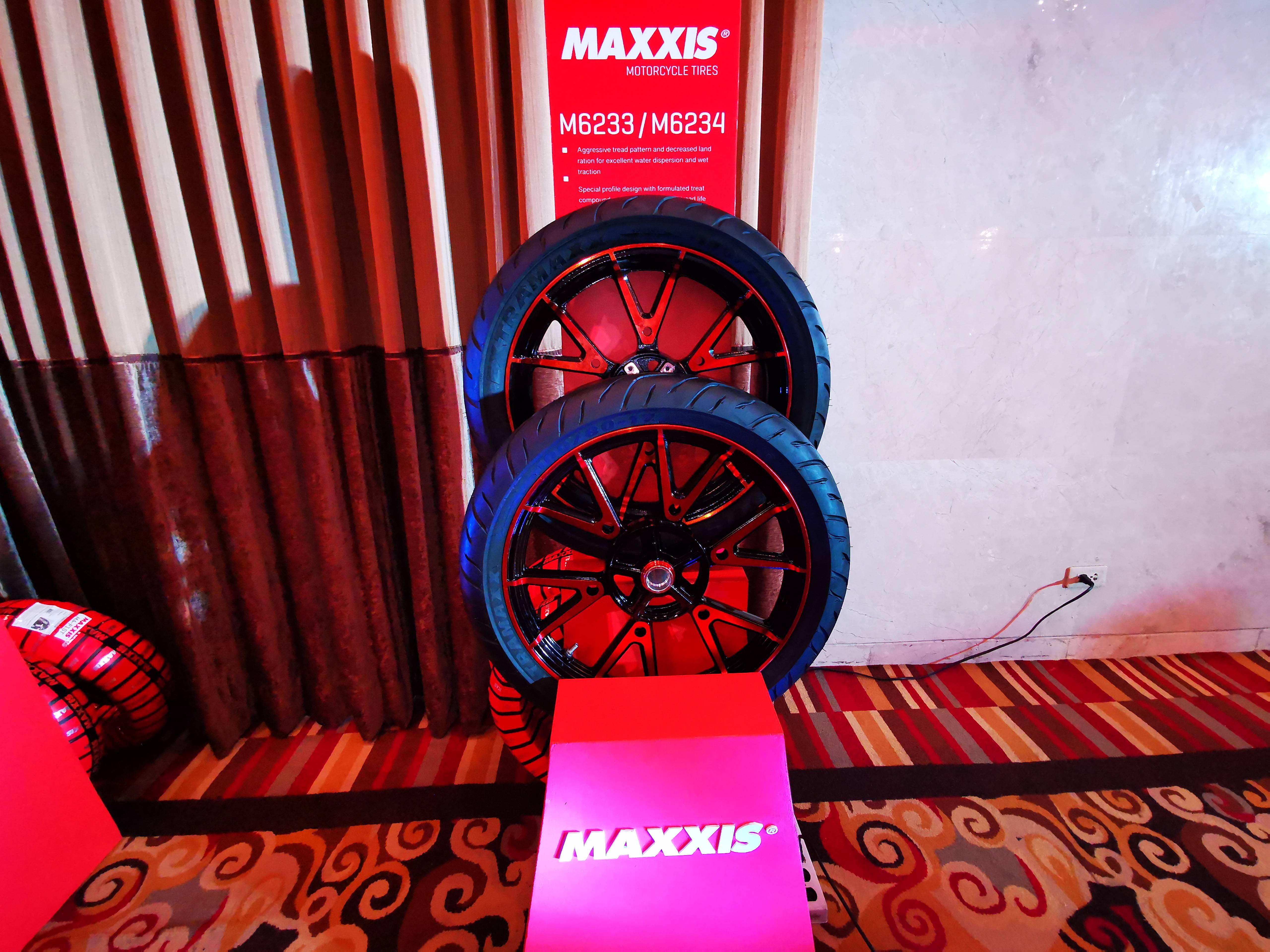 Maxxis Philippines unveiled its latest tread patterns which would now be available for the mass market.
The five new tread patterns are: the M6161-W, MA-G1, MA-ST, and Extramaxx M6233 and the M6234.
During its launch, Maxxis Philippines Tires Sales Director Jaybee Atanacio said that the tires are already fitted as OEM in current motorcycles available in the market.
Aside from that, Maxxis has come out with a fresh set of tires specially designed for braving both wet and dry weather.
The M6161-W, MA-G1, and MA-ST all feature enhanced grip on wet roads while the Extramaxx M6233 and M6234 are equipped with an aggressive tread pattern designed for easy water dispersion.
© Ruben Manahan IV for CARMUDI PHILIPPINES
"Maxxis Tires is more than happy to bring its top-of-the-line products, which highlight safety and performance, to the Philippines, a country that has diverse terrains. Knowing that we can address the specific usage conditions of Filipinos makes us more eager to broaden our local product portfolio," Atanacio noted.
"We are confident that our new motorcycle tires are just what Filipino riders need for them to go further," he added.
Launched already last March, the M6161-W leads the pack with its directional tread pattern for greater maneuverability on both wet and dry roads. This underbone fit also features good water dispersion and cornering traction.
The all-new MA-G1 and MA-ST, which are ideal for scooters, are an improvement on the MA-F1. Meeting the needs for both urban and sports, these two are designed with superior cornering grip and traction for better control and stability as the tread patterns ensure safety even during high-speed rides. Aside from that, they are built with a special rubber compound that provides strong pull and grip when cornering in all angles.
Further, the Extramaxx M6233 and M6234 are the tires motorcycle sports challengers need to own the race track and highways. They provide grip, control and stability, and guarantee safe and smooth rides, due to the modified solution-styrene butadiene rubber (S-SBR) reinforcing agent used in the tire material. Their tread pattern are also designed specifically for instant water dispersion, enabling the wheels to overcome bad weather. These tires are recommended for scooters and underbone bikes.
The five new offers join the main drivers of the Maxxis motorcycle tires product line-up namely, MA-FD and MA-ST2 for underbone motorcycles.
Meanwhile, Atanacio expressed confidence in their offers, saying that they are a hybrid of performance and everyday tires.
"Filipino buyers want their tires to be grippy yet lasts longer, so we offer this," he told CARMUDI PHILIPPINES.
Maxxis products are available in all leading motorcycle tire stores nationwide. For more information, visit www.maxxis.com/tires/motorcycle.
[gallery size="vw_two_third_thumbnail_no_crop" ids="59252,59260,59257,59258,59255,59253,59254">