Mazda Team Joest Builds Momentum for 24 Hours of Daytona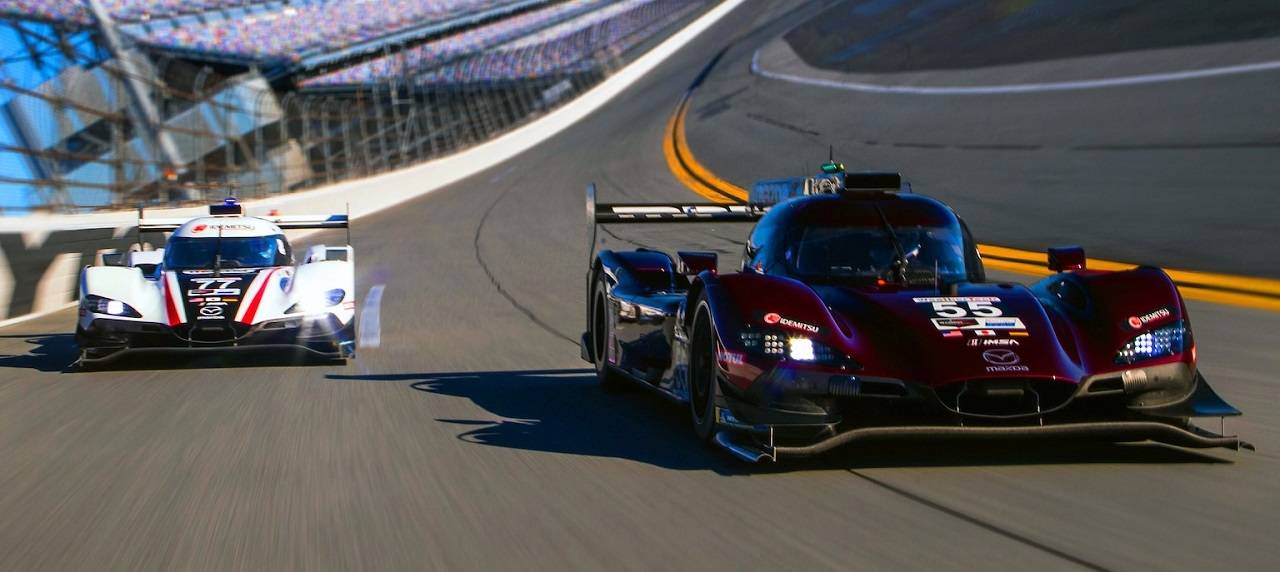 The slick pairing of Oliver Jarvis and Olivier Pla gave Mazda Team Joest two of the quickest lap times during the qualifying session for 24 Hours of Daytona, setting the circuit abuzz with the team's chances for a top finish at the podium.
"We enjoyed a very productive test at the Roar with a positive mind and very focused on our target. Of course, it was nice to be the fastest person at the Roar, but in endurance racing a lot can happen, especially with mixed classes and with different weather conditions," Pla said after the race. "Our goal is to run our race and stay out of trouble and stay out of the pits and have the best Mazda RT24-P possible for the final stints of the race."
Pla and Jarvis will share driving duties for the Arctic White No. 77 Mazda RT 24-P with Tristan Nunez.
Mazda Team Joest will have two entries in the race. The other car is the Soul Red Crystal No. 55 Mazda RT24-P, to be driven by Jonathan Bomarito, Harry Tincknell, Ryan Hunter-Reay.
Bomarito has previous class victories at the Rolex 24 at Daytona tucked under his belt, winning the GT class in 2010 inside a Mazda RX-8. Jarvis won the same class in 2013. Meanwhile, Hunter-Reay is a former IncyCar Series champion and Indianapolis 500 winner.
The two Mazda RT 24-Ps combined has led six of the eight 'Roar Before the 24' sessions.
The Rolex 24 at Daytona qualifying round will kick off on January 23.
"Everyone in the program did an outstanding job over the winter in the testing and preparation of the Mazda RT24-Ps, and it showed with how well both cars ran during the Roar," said Nelson Cosgrove, Director of Mazda Motorsports. "The performance of the drivers and team at the Roar was a real statement to how seriously they are taking the challenge of winning the Rolex 24 at Daytona for Mazda. We know we have speed, but we will have to be nearly perfect to come out ahead of the competition in this race."
Mazda reportedly has the most comprehensive auto racing development ladder system in all of motorsports, offering a number of scholarships to advance drivers up the sports car racing ladder, beginning with the low-rung Global MX-5 Cup series and culminating with the cream-of-the-crop Mazda Team Joest.