McLaren Automotive Begins Real-World Testing of McLaren Speedtail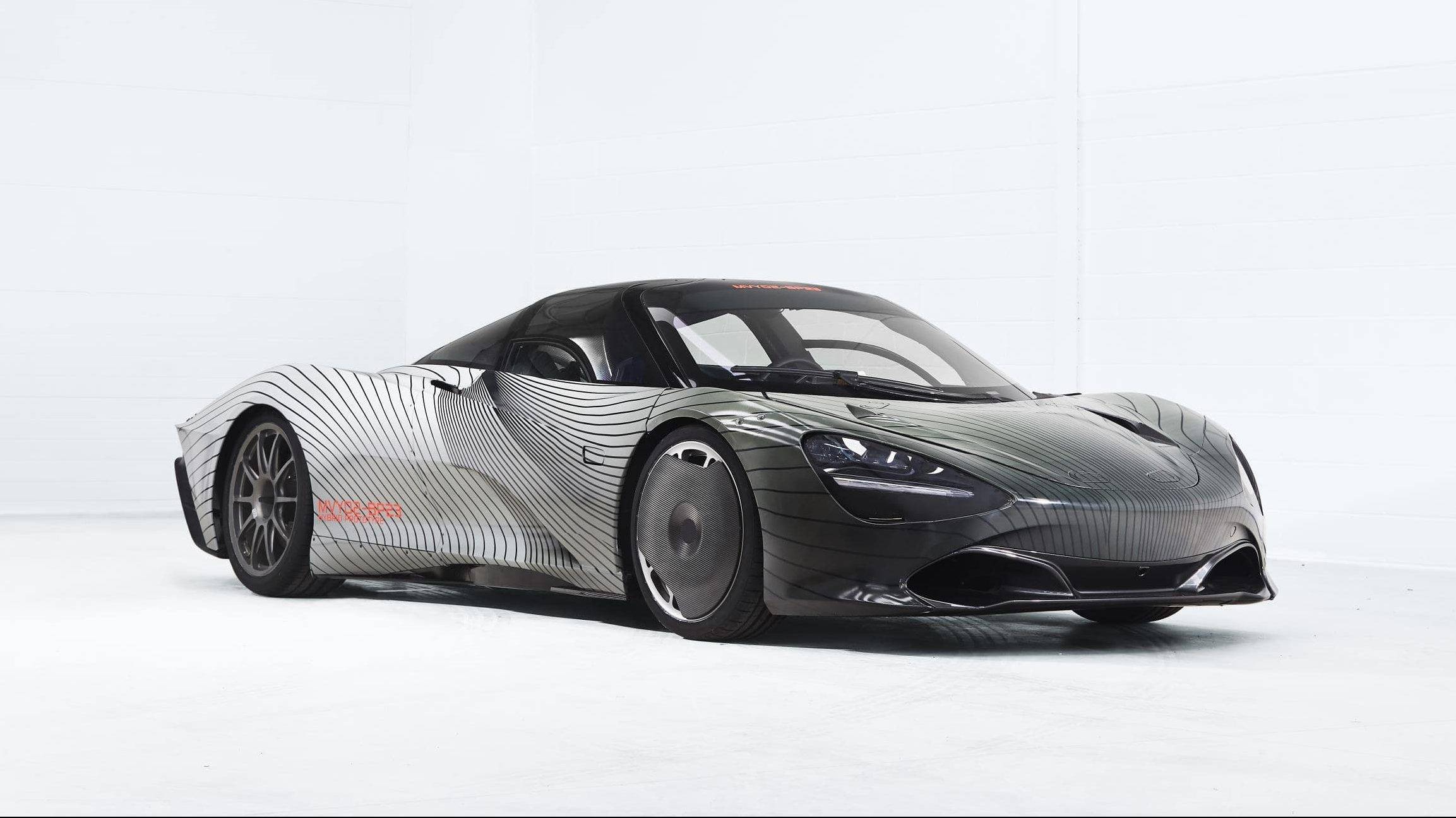 When McLaren Automotive finally revealed the McLaren Speedtail, the 'Hyper-GT' car the British carmaker claims would be its fastest-ever, it had lofty expectations for it, like the capability to exceed the 391 kph peak speed of the iconic McLaren F1 using a petrol-electric hybrid powertrain that produces a combined 1,036 hp that, when optimized further in combination with its active aerodynamic elements, can even go as fast as 647 kph.
Since its work is cut out for it, McLaren Automotive has started its year-long test regime for the Speedtail, starting with the first hybrid powertrain prototype. According to McLaren, the Speedtail's grueling test program will see the hypercar 'Hyper-GT' prototypes running in Europe, North America, and Africa, initially at bespoke automotive test facilities before going out with the traffic on 'normal' roads disguised by a unique testing livery. Of course, McLaren will also conduct high-speed trials of the Speedtail with McLaren Automotive Chief Test Driver and former IndyCar champion Kenny Bräck at the wheel.
"The start of real-world testing represents a major step in the development of the McLaren Speedtail," said Ben Gulliver, head of Vehicle Development, McLaren Automotive. "As the first fully representative prototype, 'Albert' will build on the invaluable work still being put in by earlier development cars, allowing us to sign-off vehicle attributes including chassis dynamics; brake performance; damper tuning; tires; NVH and aspects of ergonomics and comfort. With a huge amount achieved already, the McLaren Speedtail is well on the way to fulfilling its destiny as the greatest McLaren road car ever."
While the nose of the first Speedtail prototype is similar to that of McLaren's Super Series like the 720S, the car is essentially a Speedtail, with the production-level specification allowing the car's attributes to be proven in real-world conditions early in the development process, like the ingress and egress to the three-seat cockpit.
Production of the GBP1.75 million (over PHP120 million) McLaren Speedtail is due to commence at the end of 2019, with first deliveries in early 2020. As with the McLaren F1, 106 cars will be available and all have already now been allocated to owners.