McLaren Finally Reveals First-Ever 'Hyper-GT' in McLaren Speedtail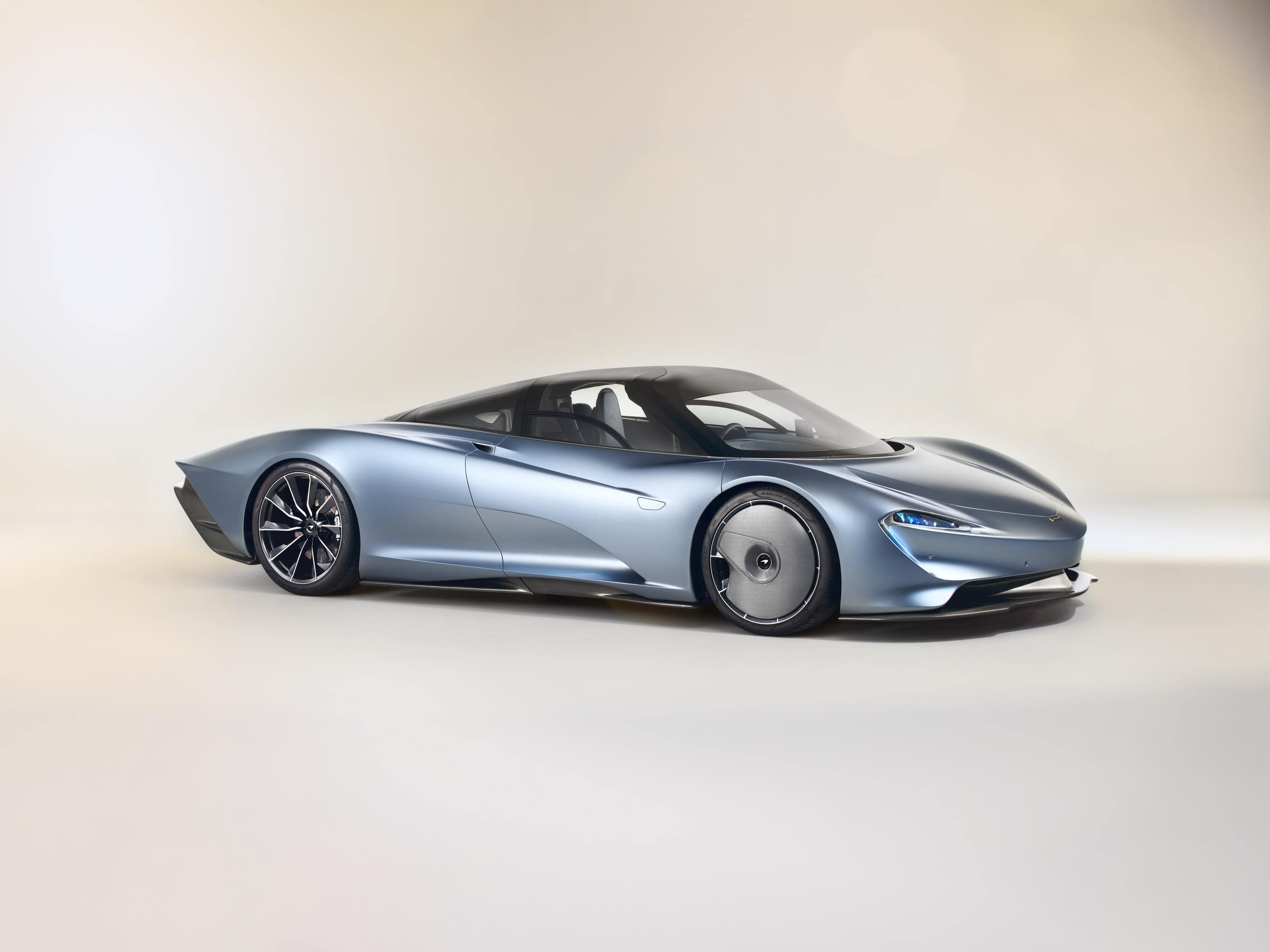 "McLaren has never built a vehicle like the Speedtail before," said McLaren Automotive Chief Executive Officer Mike Flewitt. "As our first 'Hyper-GT,' the Speedtail is the ultimate McLaren road car; a fusion of art and science that combines an astonishing maximum speed with an iconic central-driving position and a truly pioneering approach to bespoke personalization. A ground-breaking hybrid powertrain sits within a lightweight carbon fiber body reminiscent of sleek 'streamliners' that once set world speed records, while the luxurious three-seat cockpit offers a sublime combination of an incredible driving experience, unmatched individualism and innovative materials never seen before in a road-going vehicle."
As the most powerful and most aerodynamic McLaren, the Speedtail can exceed the 391 kph record peak speed of the legendary McLaren F1, a feat made possible by intense collaboration between McLaren's design and engineering teams to deliver a peerless blend of aerodynamic, powertrain and dynamic excellence. It is also significant that this is the first of 18 new cars or derivatives that McLaren will introduce as part of its Track25 business plan.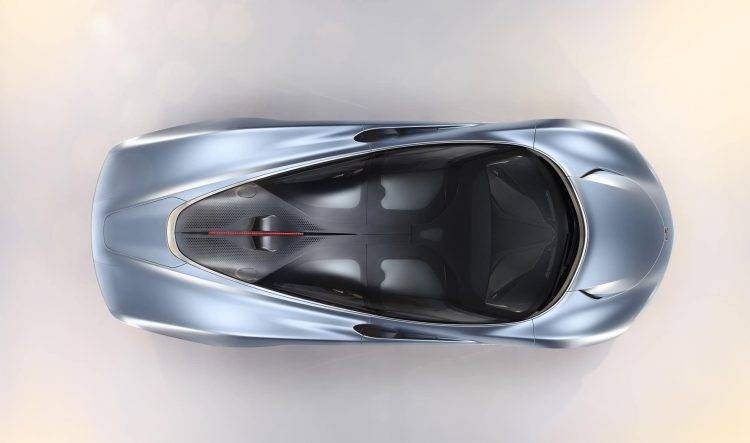 The teardrop-shaped cockpit and aerodynamically-optimized body are the foundation for the exceptional aerodynamic drag efficiency, with innovative features such as carbon-fiber front-wheel static aero covers, retractable digital rear-view cameras and patented active rear ailerons furthering contributing to the ultra-low drag achieved.
The Speedtail model is built around a bespoke McLaren Monocage carbon fiber structure and benefits from lightweight engineering throughout, including an all-carbon fiber body, aluminum active suspension and carbon ceramic brakes. The powertrain is a pioneering petrol-electric hybrid developing a combined 1,036 hp to support the extraordinary performance.
A speed of 647 kph is achieved in a unique Velocity mode, which has been developed specifically for the Speedtail. Velocity mode optimizes the hybrid powertrain for high-speed running, while also tailoring the angle of the active rear ailerons. Additionally, the digital rear-view cameras can be retracted to further improve drag. Furthermore, the Velocity Active Chassis Control can lower the Speedtail by 35mm, leaving the highest point of the vehicle just 1,120mm from the road surface.
The hybrid powertrain enables a relentless increase in vehicle speed regardless of engine rpm and the low weight of the Speedtail--only 1,430kg dry--hastens this ability. The straight-line acceleration of the Speedtail sets a new benchmark for a McLaren, with 0-300 kph achieved in just 12.8 seconds; McLaren Automotive's previous Ultimate Series hybrid, the McLaren P1, could reach this speed in 16.5 seconds. A bespoke P-ZERO tire designed for the Speedtail's extreme speed has been developed with McLaren technology partner, Pirelli.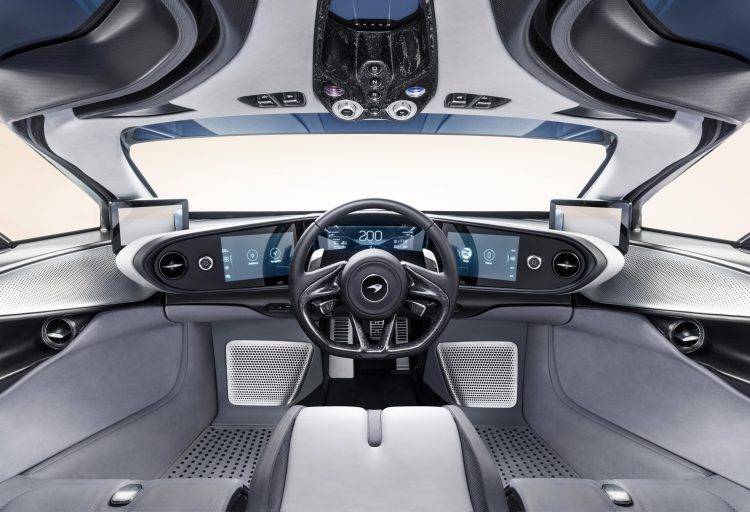 Being at the wheel of a Speedtail promises to be a truly sensational experience and unlike that enjoyed in any other car. The driver is positioned centrally in the luxurious cockpit, with seating for two additional passengers set slightly rearwards. There is luggage space within both the nose and tail of the vehicle and a bespoke luggage set is available to every owner, the carbon fibre, leather and metalwork on the cases being matched to the interior specification of their Speedtail.
The Speedtail can achieve the highest maximum speed of any McLaren to date, reaching 403 kph, yet will also deliver an unprecedented blend of contemporary craftsmanship, materials innovation and bespoke personalization. Just 106 units--the same number of McLaren F1 sold--will be created and all are already reserved, at a price of from GBP1.75 million (PHP120 million) plus taxes.