McLaren delivers 'chameleon' 765LT to customer
A one-off McLaren 765LT with color-shifting paintwork has been delivered to a customer who probably thought that the model isn't rare enough. The car was customized by McLaren Special Operations (MSO) bespoke division.
Twenty-five percent of 765LT examples going to the Europe, Middle East, and Africa (EMEA) region feature "extensive personalization and bespoke content from MSO," and this chameleon-like sportscar is just one of them.
The last 765LT examples, which are under McLaren's Longtail series, will be delivered to customers in EMEA this year.
The British marque calls the hue "MSO Cerberus Pearl paintwork," a mix of blue, purple, gold, and orange. Striking as the shade may be, some may recall a similar color from TVR, another sportscar maker from the UK.
Gloss carbon fiber covers the front splitter, rear bumper, side skirts, as well as the mirror casings and air intakes. These highlight the "uncompromisingly lightweight engineering philosophy" of the company.
"Enhancing the visual drama" even further are a fully functional roof scoop, 10-spoke ultra-lightweight wheels in black finish. McLaren Orange brake calipers peek through those wheels.
Personalization continues inside the cabin of the 765LT, with satin carbon fiber finishes, bespoke door inserts, speaker surrounds, and seatbelts all in McLaren Orange. All of these provide a "subtle reference to the brand's racing heritage," McLaren said.
The track-oriented interior is complemented by MSO Defined titanium harness bar and a six-point harness.
"We are honored to complete delivery of this highly-personalized example of the McLaren 765LT to one of our discerning customers. This extraordinary creation is a real showcase of the skills and craftsmanship represented by the team at McLaren Special Operations, which continue to inspire our current and future owners," said McLaren EMEA Managing Director Brett Soso said.
The origins of MSO date back nearly 30 years, a division set up in the early 1990s to service, maintain, and personalize the McLaren F1.
Today, MSO offers a complete tailoring service for any McLaren model. MSO Limited also creates limited-run and special editions, while MSO Heritage maintains the brand's legacy models such as that F1.
Said to be lighter, more powerful, and with even higher levels of performance on both road and track than LT predecessors, the 765LT is the latest in a line of Longtail McLarens.
The brand said that the car opened a new chapter in the Longtail story that began with the McLaren F1 GTR race car in the 1990s, and brings the qualities found in every LT.
These qualities are "extreme design, driver engagement, track-focused dynamics, minimized weight, optimized aerodynamics, and increased power." The LT promise of being "limited to the few" is also fulfilled, with just 765 individually numbered cars available globally, which are all spoken for.
The new 765LT is the "most powerful and responsive road-legal McLaren LT to date." Its four-liter twin-turbocharged V8 "M840T" engine delivers peak power of 765hp at 7,500rpm, and a maximum torque of 800Nm at 5,500rpm.
The numbers translate to acceleration figures of 2.8 seconds from zero-to-100kph, and 7.2 seconds from when the speed is upped to 200kph.
An 80-kilogram weight reduction over the 720S (below) further contributes to the car's "extremely immersive driving experience."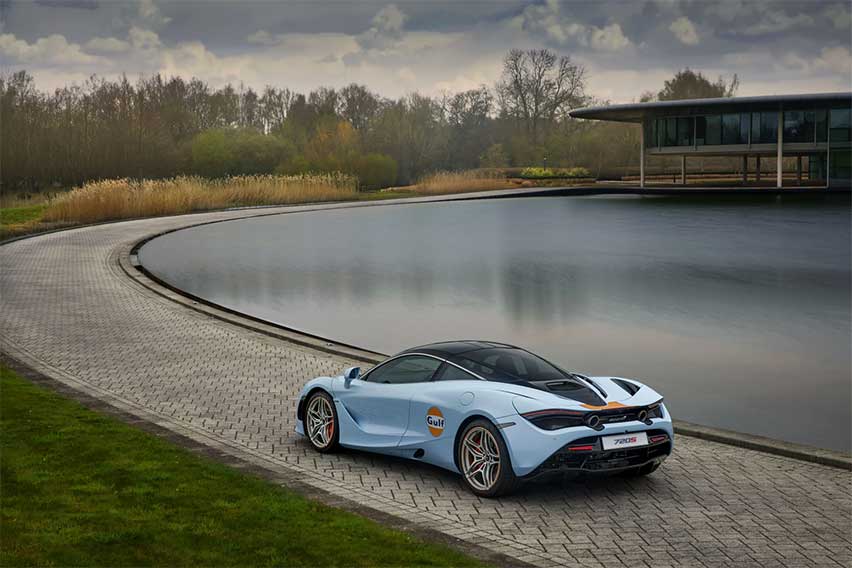 Photos from McLaren
Also read:
This limited-edition McLaren Elva wears a windscreen
Build your own supercar with the Lego Speed Champions McLaren Elva
Limited-edition McLaren 720S gets hand-painted Gulf Oil livery
Car Articles From Zigwheels
News
Article Feature
Advisory Stories
Road Test