Mercedes-Benz Japan Launches CLA 180 Star Wars Edition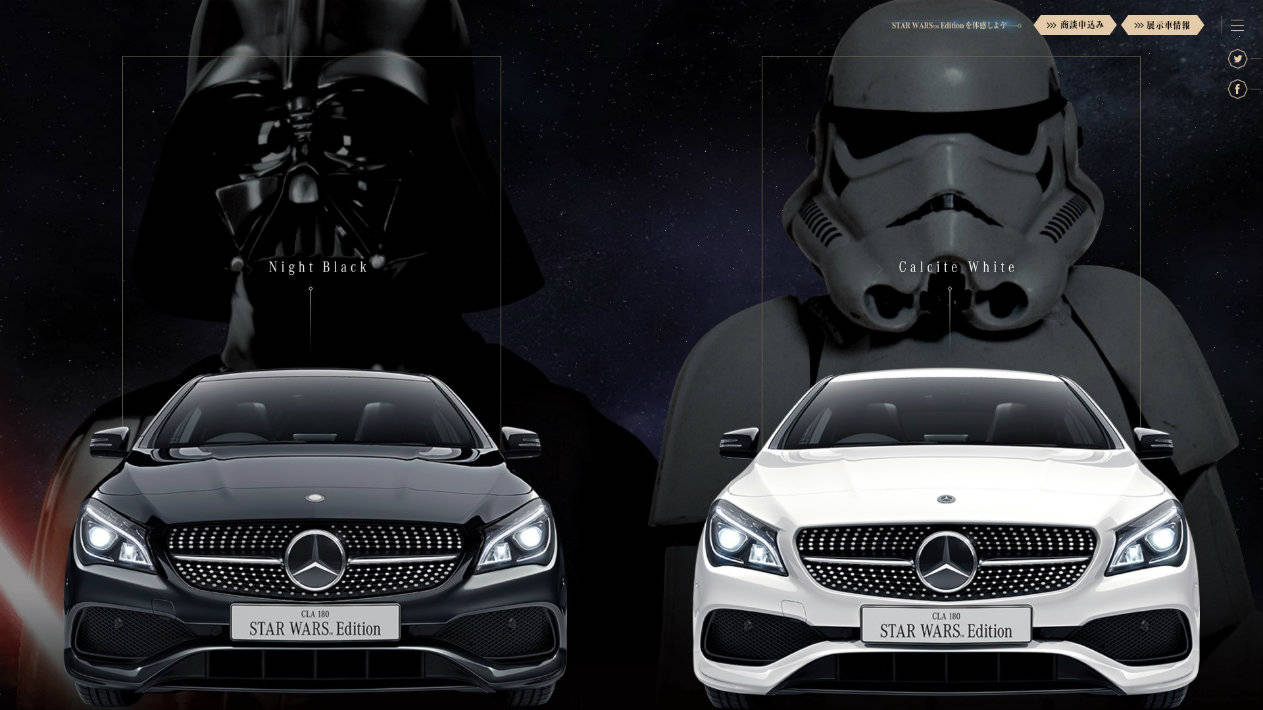 With the immense popularity of the Star Wars franchise, car manufacturers are trying to one-up the other in order to be the first to come up with Star Wars licensing in their cars. In the US, the space opera title is practically Nissan's property, but fortunately for those looking for some variety, other brands are dipping their fingers into the Star Wars pie. Most recently, Mercedes-Benz Japan announced its plans to release a Star Wars edition of its compact offering, the Mercedes-Benz CLA 180, to celebrate 40 years of the franchise.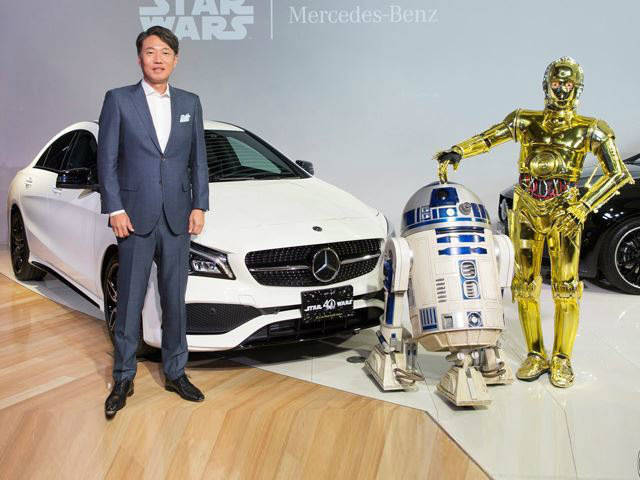 Available colors
With only 120 of these specially-licensed units set for release, interested parties get to choose from two colors—Calcite White and Night Black—to get their Star Wars fix. The two hues were selected to represent the colors of the Stormtroopers and Darth Vader, respectively. Mercedes-Benz made 60 CLA 180s for each color, totaling 120 cars in all.
Aside from the color, there are other differences between the two models, albeit really minor ones. The Stormtrooper version gets black trim exterior accents, while the black interior receives white accents via the steering wheel, instrument cluster, and seats. Meanwhile, the Darth Vader model has an all-black exterior, save for some chrome highlights at the grille and the 18-inc AMG wheels. Inside the black CLA 180, red accents replace the white trims of the other model.
Star Wars badging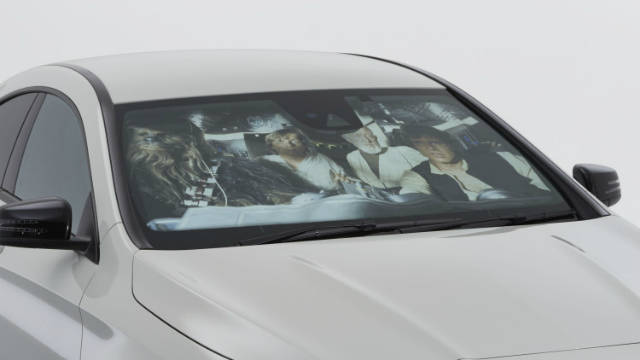 Mercedes-Benz ensured that die-hard fans won't feel shortchanged by equipping each model with a plethora of Star Wars badges sprinkled all around. In addition to minor accouterments such as Star Wars floor mats and a custom license frame, awesome additions include a puddle light that displays 'Star Wars' instead of the usual MB logo, a recorder that makes R2-D2 noises, and the pièce de résistance, a reversible sunshade that features the usual Chewbacca, Luke Skywalker, Obiwan Kenobi, and Han Solo, making it appear that the car is the Millenium Falcon ready to launch to a galaxy far, far away.
To get behind the wheel of these special edition MB cars, Japanese customers will need to shell out 5.04 million yen, which is more or less P2.27 million in our local currency by comparison. The car is a Japan-market-only release, so those outside of Japan interested in buying one will have to go through their local gray market.
Mercedes-Benz Cars Models