Mercedes-Benz PH Endorses Shell Premium Fuels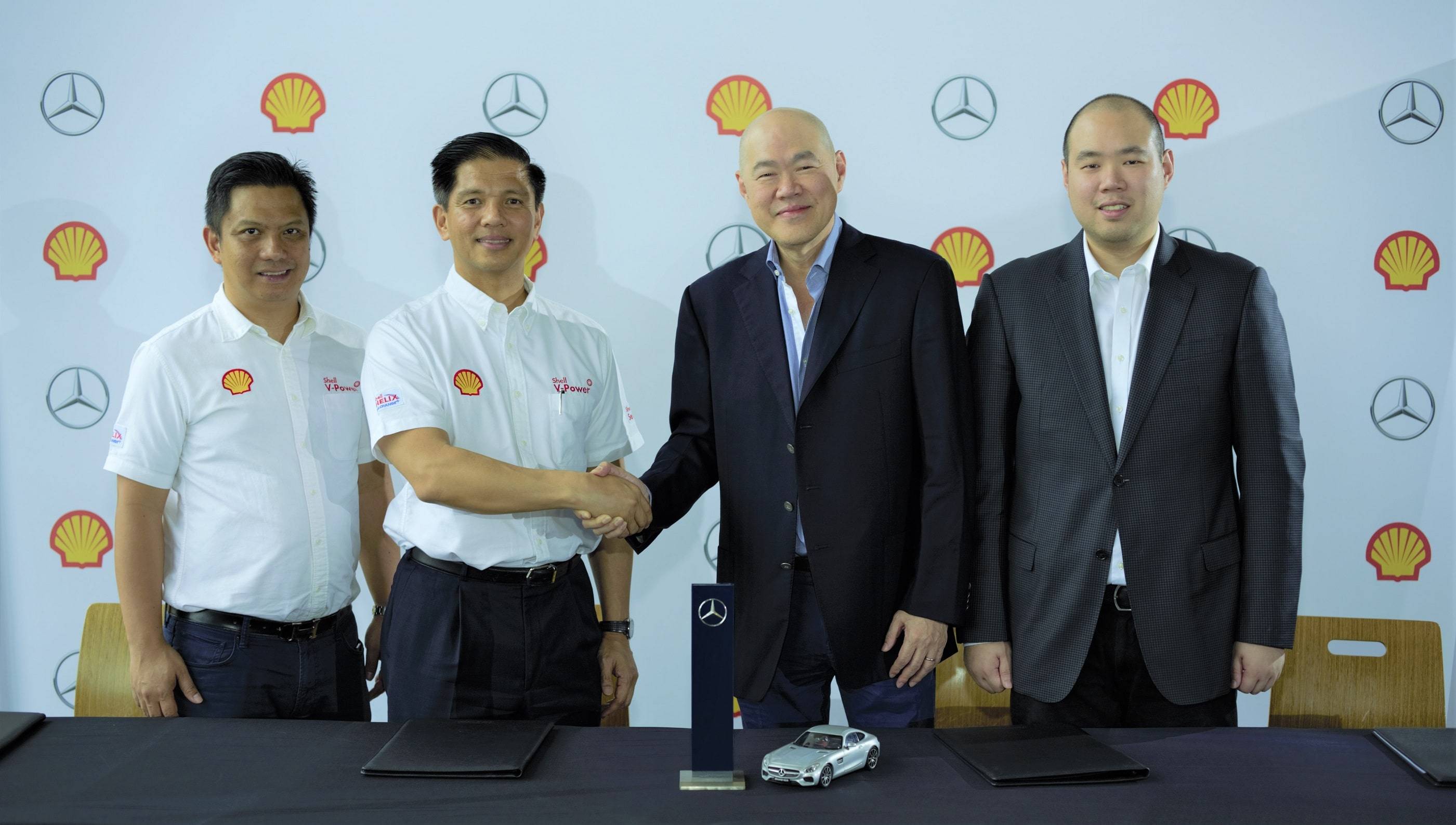 Pilipinas Shell Petroleum Corporation and Mercedes-Benz seals a new partnership as the German luxury automobile brand officially appointed Shell V-Power as their recommended fuel.
Executives from Pilipinas Shell and Auto Nation Group (ANG) Inc., on behalf of Mercedes-Benz, led the signing of the memorandum of agreement held recently at the Mercedes-Benz showroom in Greenhills, San Juan. In attendance were Pilipinas Shell President and CEO Cesar Romero, Shell National Sales Manager and Marketing Director for Retail Kit Bermudez, ANG Inc. President Felix Ang, and ANG Inc. COO Frankie Ang.
Mercedes-Benz headlines a class of car manufacturers who have recognized Shell Fuels as a choice. "We hold this new partnership in high regard, and we are confident that we will complement Mercedes-Benz's state-of-the-art, top-of-the-line vehicles with our best ever performance fuels and world-class service," Romero said.
In the Philippines, ANG Inc. serves as the sole importer and distributor of Mercedes-Benz, while CATS Motors in Greenhills and BGC, Alabang Auto Icon in Alabang, and GlobalStar Motors in Cebu take care of retail and after-sales service.
"As a pioneer of the automobile industry, we seek innovations that will provide pleasant, safe, and resource-friendly mobility, and choosing the Shell V-Power Racing and Shell V-Power Diesel variants for Mercedes- Benz will make great progress towards shaping that future," Frankie Ang said.
As part of the agreement, all Mercedes-Benz customers will be given a head start for their journeys with a welcome kit containing Shell Fuels and Shell Select and deli2go vouchers. Every vehicle purchase also comes with a Shell Motorist Guidebook containing tips for effective car maintenance and worry-free travels.
On its 105 years of partnering with the Philippines in nation-building, Shell continues to power progress through more and cleaner energy solutions that focus on safety and social responsibility.