Mercedes Benz Updates PRO Connect Capability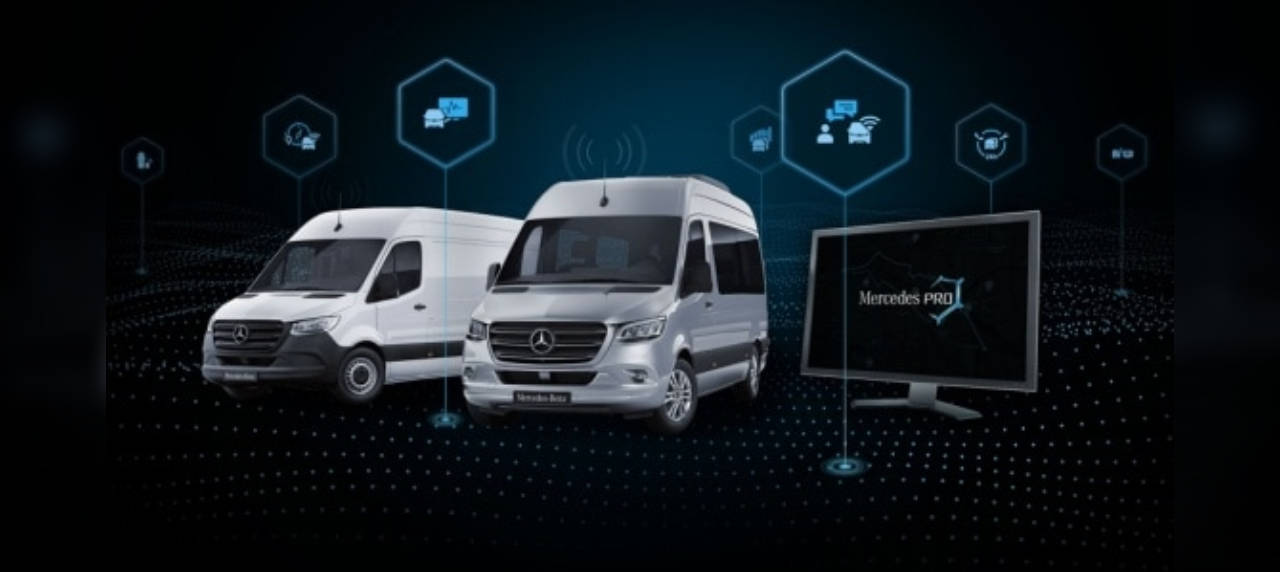 Launched in the first half of 2017, Mercedes PRO connect is a smartphone app service that keeps commercial vehicles connected in real time. Mercedes PRO connect keeps track of the location of all the vehicles in the fleet, and at the same time keeps a digital log of each route the drivers are taking. It also allows the drivers to communicate back and forth with dispatchers, and can even notify drivers if their vehicles needed maintenance. Other great features include assistance with vehicle theft, coaching drivers on driving safely, and even give tips on more efficient driving.
@ https://www.mbvans.com/
How Do I Get Mercedes PRO Connect?
For companies with a line of commercial Mercedes Benz Sprinter or Metris vans, getting connected with the Mercedes PRO connect service is as easy as downloading the application from the app store/play store. One phone will be listed as the "fleet manager" and the rest of the connected phones will be the drivers. The fleet manager will act as the admin of the group, having the power to oversee and access the other drivers' locations, speeds, and even fuel status.
@ https://www.mbvans.com/

This 2020, Mercedes Benz Vans UK Ltd has just upgraded the capabilities of the Mercedes PRO connect, adding two new great features: Remote Access and Digital Drivers' Log. Remote Vehicle Access allows a driver (who is assigned to a vehicle) to lock and unlock the vehicle and operate the auxiliary heater from anywhere in the world. This is similar to the technology in the Tesla Model 3 where owners can lock and unlock their cars via the Tesla app, even though they are halfway across the world. This feature proves useful if packages need to be dropped off or picked up from the cargo area even if the driver is not within the vehicle's vicinity. Also, if the driver leaves their keys inside the van, it would no longer be a problem. The upgraded vehicle access also improves the anti theft protection system, as unlocked vehicle doors are notified and flagged on the system, and can be locked again.
@ https://www.mbvans.com/

The Digital Driver's Log enabled drivers to log their trips into an exportable PDF file. This file can be kept as a part of company records, or can be used to assist vehicle administrators in calculating the mileage of personal vs work trips, as it keeps complete records of all journeys. This log implements a more efficient working procedure. "We are committed to enhancing the value our connected vehicle services that we offer to our customers to help keep their businesses moving. We don't want to introduce gimmicks; we truly believe that these digital services will add genuine value to the van community and provide small ways to give them one less thing to think about," shares Steve Bridge, Managing Director of Mercedes Benz Vans UK Ltd. "As is always the case too, we welcome feedback from van drivers and operators about their use of Mercedes PRO connect and any ideas of what they would like to see developed, so that we can continue to provide the most innovative solution for this hard working community."