Mini talks about the design of the 2020 John Cooper Works GP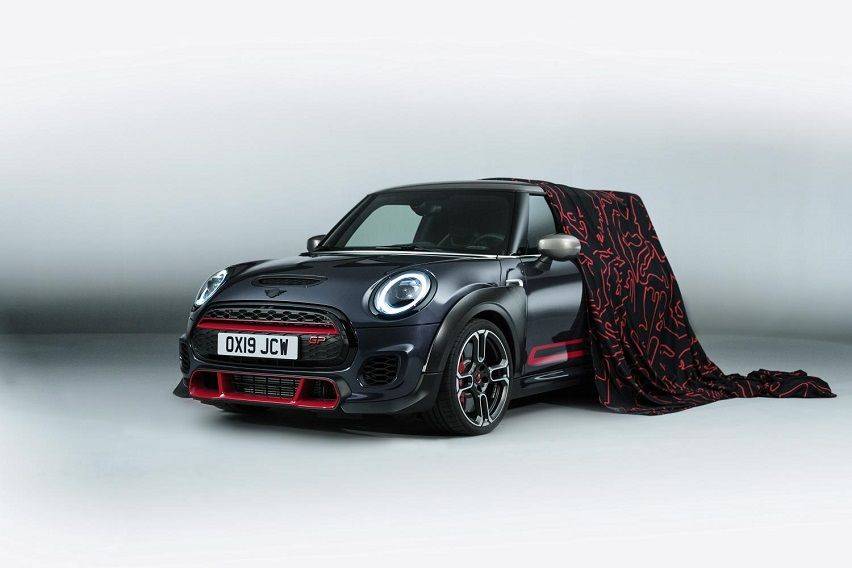 The John Cooper Works GP is where the designers and engineers at Mini are allowed to let loose, and nowhere is this more evident than in the 2020 Mini John Cooper Works GP. From the rich red two-tone finish, to the flared carbon fiber fin fenders and on to the massively wide roof spoiler, the latest product from the British marque's in-house tuner pushes everything you know about Mini cars to the limit.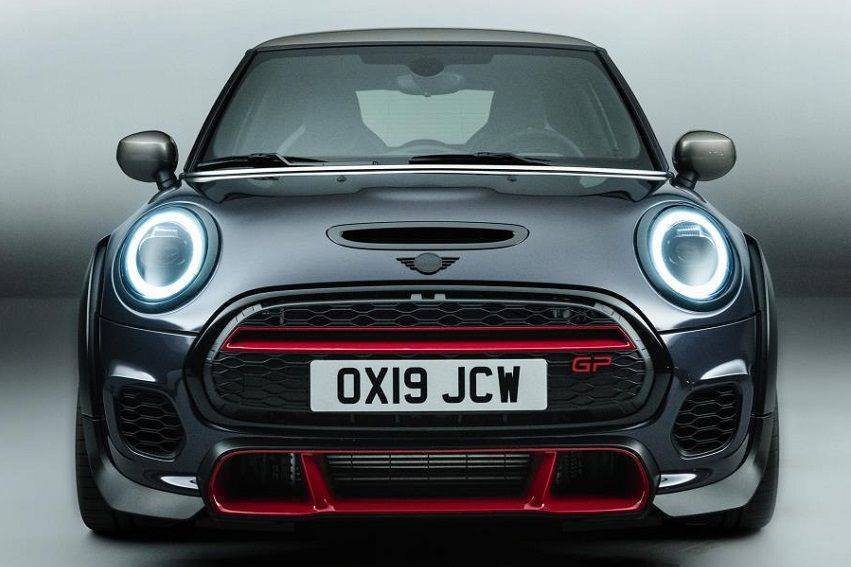 The car's facade is characterized by a flat front section with wide track, large front apron, and the aforementioned fin arches—design elements described by Mini as instantly conveying "uncompromising dynamic performance." These unique elements are married with the brand's more traditional styling cues, namely the elliptical headlights and hexagonal radiator grille. A hood scoop and the GP logo in the radiator grille further emphasize the car's sporty nature.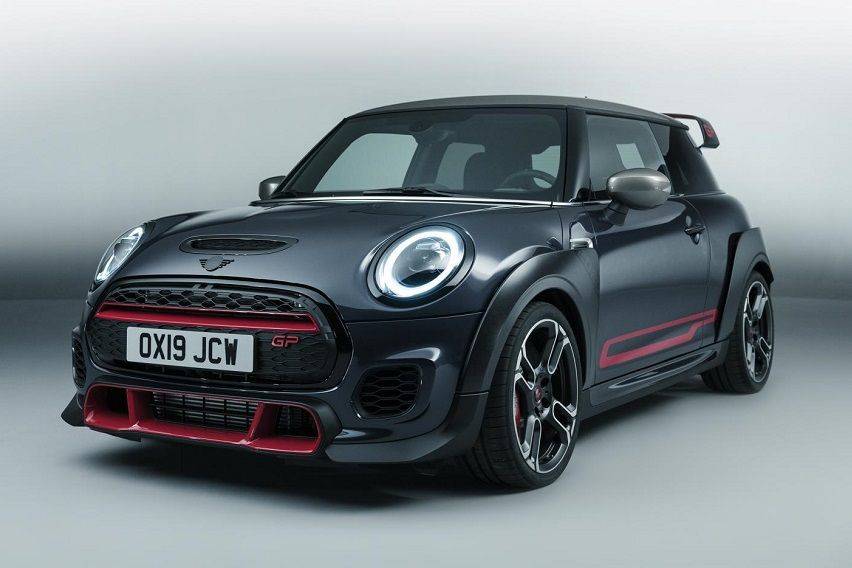 The two-tone finish is employed throughout the vehicle exterior — a fitting intro to what the company describes as "the sportiest MINI silhouette to date." Carbon fiber material is extensively employed to optimize power-to-weight ratio. Meanwhile, the chassis and engine bay are given additional reinforcement for a firmer, more assured ride.

As for power, the 2020 JCW GP relies on a 2.0-liter turbocharged engine that produces 302hp and 450Nm. Touted the most powerful engine found in a production Mini to date, this engine is mated to an eight-speed Steptronic transmission with integrated mechanical differential lock. Unfortunately, it's the only gearbox option available — sorry manual fans. Top speed for the car is 266kph, while 0-100kph acceleration clocks in at 5.1 secs.

Mini takes a bare-bones approach with the JCW GP interior, with no rear seats to speak of, and a dashboard that's sparse by design. The new free-standing digital instrument cluster on the steering column puts the relevant information in the driver's field of vision as required by the situation at hand.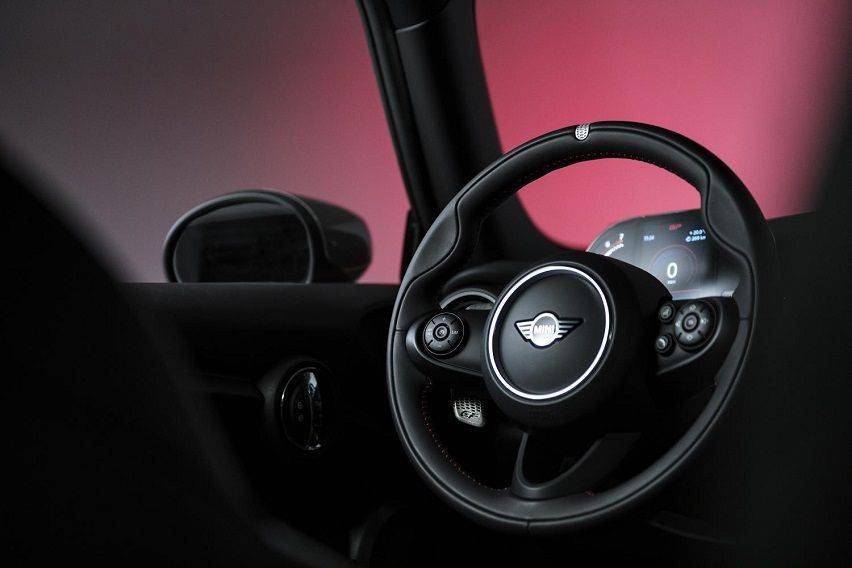 The GP model's suspension is at least 0.4 inches lower than the standard three-door model, and modified to be more off camber. Strategically placed stiff bushings help with rigidity, and fourteen-inch front rotors take care of the braking chores. Special 18-inch wheels weighing just 9kgs each keep the vehicle firmly grounded.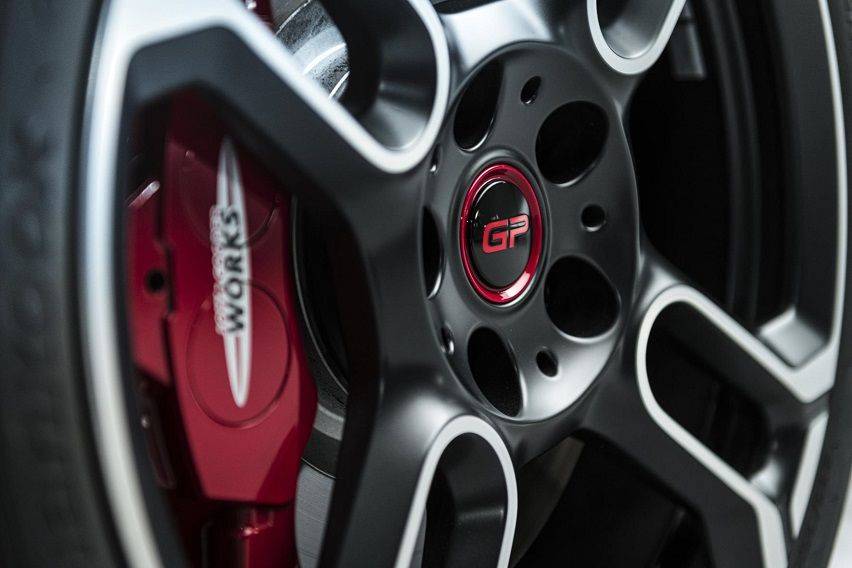 MINI will build only 3,000 units of the 2020 JCW GP. It has a manufacturer's suggested retail price (MSRP) of US$44,900 (approx. P2.3 million before fees and taxes).