2020 Mini John Cooper Works GP Is a Love-It-or-Hate-It Affair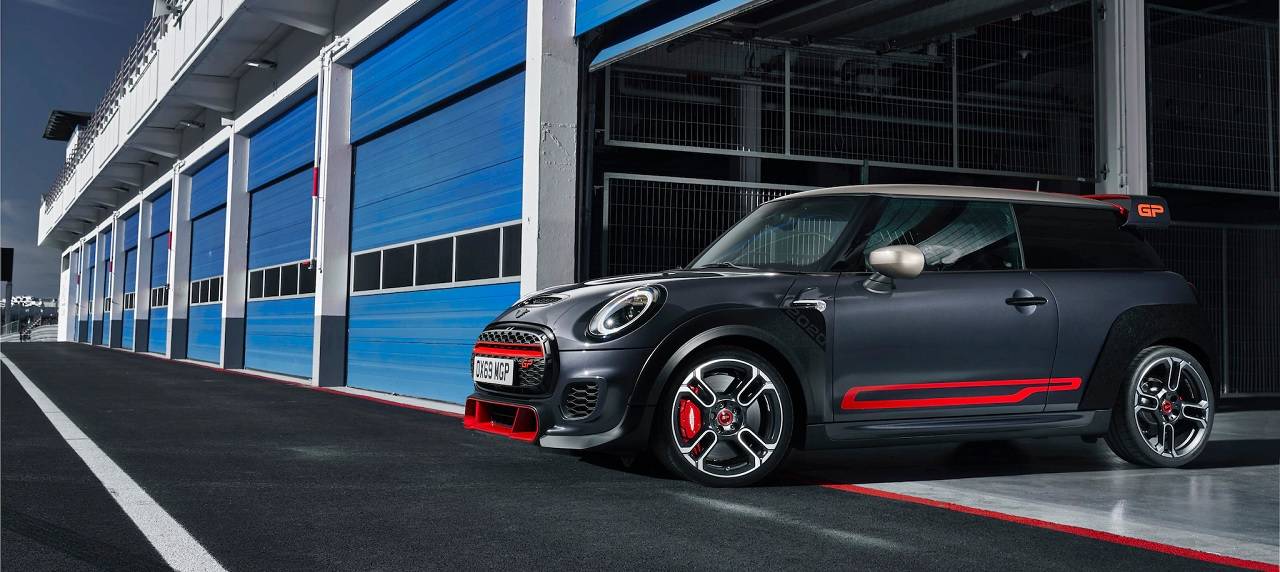 When it comes to styling, GP versions of MINI's John Cooper Works tend to go for over-the-top looks, and the 2020 model is no exception. JCW GPs tend to cater to very specific tastes, and those who truly enjoy them are willing to spend top dollar for them.
So what makes the 2020 MINI JCW GP jaw dropping? For starters, there's the price. Limited to just 3,000 units in total worldwide, the car costs a wallet-bumming USD 45,750 (approx. PHP 2.3 million before taxes and fees).
The exterior employs a two-tone finish highlighted by rich red glossy accent all throughout. The flared fin-like fenders, distinct front and rear fascia, and ultra-wide roof spoiler give the car an imposing look, but more than simply for appearance's sake, these features actually improve the JCW's downforce and cooling, according to its maker.
©miniusanews.com
The chassis and engine bay are given additional reinforcement for a stiffer, more confident ride. Meanwhile, the extended wheel arches accommodates the car's lowered suspension and widened track.
As for power, the 2020 JCW GP is equipped with the most powerful engine found in a production MINI—a 2.0-liter turbocharged mill that yields 302 hp and 450 Nm. This engine is linked to an eight-speed Steptronic transmission with integrated mechanical differential lock. Unfortunately for manual gearbox fans, there's none available. Speed tops at 266 kph, while 0-100 kph acceleration clocks in at a somewhat disappointing 5.1 secs—definitely far from what you'd expect from a GP model.
Inside, a bare-bones approach is immediately apparent—the rear seats have been removed to reduce the car's overall weight. Sound deadening additions are also kept minimal, so the cabin is as stripped down as it can be, albeit with all the 'necessary luxury features.' Behind the seats is a red bar that keeps cargo secure while also doubling as a body brace.
Compared to the standard JCW, the GP model's suspension is lowered by 0.4 inches and tweaked for increase camber. Strategically-placed stiff bushings help with rigidity, and fourteen-inch front rotors bear the brunt of the braking force. The 2020 MINI JCW GP also gets special 18-inch wheels that weigh just 9 kgs each.
©miniusanews.com
And if ever there was any doubt where the car was made, just look at the taillights.
©miniusanews.com

The 2020 MINI JCW GP is now on display at the 2019 Los Angeles Motor Show. It is scheduled to arrive at showrooms in the middle of next year.

Also read: MINI PH Opens First MINI Dealership in Pampanga
MINI PH Celebrates 60 Years of MINI