Mitsubishi L300 Mar. sales up by 11%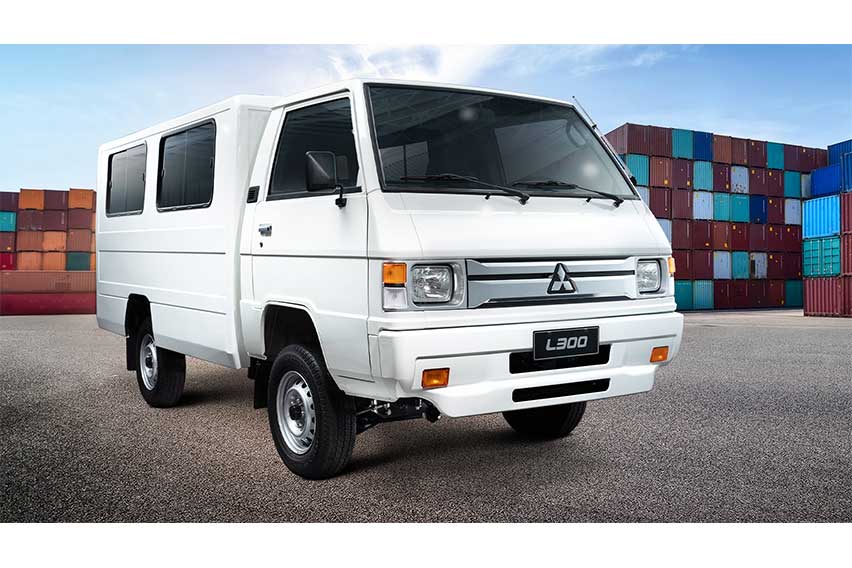 Mitsubishi's compact workhorse has donned many roles. From people hauler to business partner, the L300 has been an industry stalwart and a staple for many Filipino families, especially in the '90s. That said, it's not surprising to see the Japanese car maker's best-selling utility vehicle's sales trending upward.

In March, the Mitsubishi L300 registered a total of 1,060 units sold — an 11-percent increase versus the previous month. Since December of last year, the L300 has been showing steady sales growth. It is now estimated to own approximately 40 percent of the local utility vehicle segment.

"We are truly happy that the L300 is performing well during these trying times. We believe that the sales performance of its segment is a reflection of how well the economy is recovering given that the primary use of the vehicle is for business. The continuous patronage of locally produced vehicles like the L300 also helps the Philippine economy as it provides jobs to local talents and generates substantial revenue for the country. Our customers can rest assure that the L300 is highly dependable and we are committed to provide excellent service to deliver convenient ownership experience," said MMPC President and CEO Mutsuhiro Oshikiri.

An ever-reliable vehicle, the current-gen Mitsubishi L300 now offers more pulling power with Mitsubishi's 4N14 engine. A 2.2-liter DOHC, four in-line, 16-valve, Euro 4-compliant, diesel powertrain with turbocharged intercooler system gives the L300 a maximum of 97hp and 200Nm of torque. The diesel-powered mill is mated to a five-speed manual transmission.

Suspension-wise, it sports independent wishbone and coil springs with stabilizer arrangement at the front with a semi-elliptic leaf spring arrangement at the rear which minimizes the bumps and protects you and your cargo when you're on the road. They are paired with 10-inch ventilated brakes up front and 10-inch leading and trailing drum brakes at the back

And because the new L300 was designed and engineered to be utility-oriented, it's now fitted with an adaptable cargo area that can handle a massive 1,215-kilogram payload.

The Mitsubishi L300 is included in Mitsubishi Motors Philippines Corporation's (MMPC) current "Mitsubishi Hot Summer Deals" promo where interested buyers can get the L300 for a low all-in down payment of P88,000.