MMDA Chair Calls for Body Cam for Traffic Enforcers
Metropolitan Manila Development Authority (MMDA) chairman Danilo Lim wants traffic enforcers to start wearing body cameras to help them in dealing with erring motorists, as well as prevent them from degenerating into bribery and extortion while doing their job.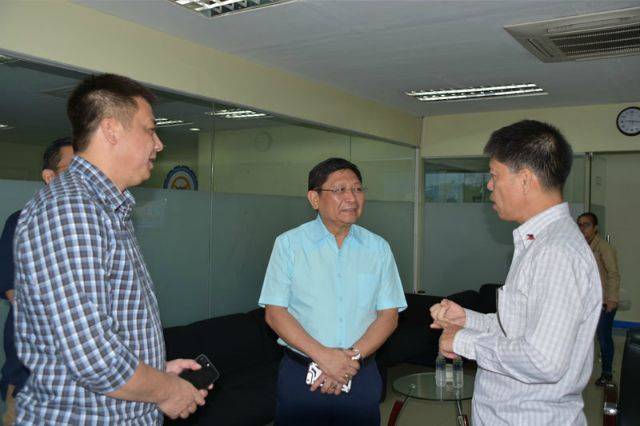 Lim said that although there's no denying that some traffic enforcers extort money from motorists, some traffic violators initiate offering money to the enforcers to avoid facing the penalties of their violations.

"Motorists can take videos of traffic enforcers participating in unlawful activities, why not traffic enforcers?" Lim said.

"Body cameras can serve as proof or evidence on what really happened between a traffic enforcer and a motorists being apprehended for a traffic violation."

Campaign against corruption
The plan to implement body cams for MMDA's enforcers is part of the agency's campaign against corruption within its ranks. Lim said that eradicating corruption is a step toward easing the dire traffic conditions in the Metro.
"We will not tolerate such wrong doings and anomalies in the agency.  We should all be a partner for change, and change for the better. We will continue with our efforts in ridding the agency of bad eggs with the help of the public," Lim added.
Lim's decision echoes what Tim Orbos announced back in April when he was still officer-in-charge of the MMDA and prior to Lim's entry into the agency following President Duterte's appointment.
Needing approval
Orbos said 500 body cams will be given to corresponding traffic enforcers assigned on the Metro's main arteries, namely: EDSA, C5 Road, and Commonwealth Avenue.
Each piece of body cam is estimated to cost around P8,500 to P12,000 for the agency to procure.
However, before the MMDA can purchase and implement its body cam strategy, it will need the approval of the 17 mayors that comprise the Metro Manila Council.