MMDA Chief Negative for Coronavirus; Filipino Politicians and Celebrities Confirmed Positive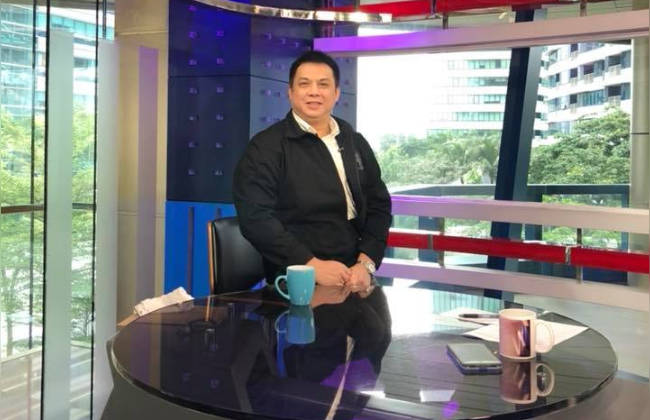 Metropolitan Manila Development Authority (MMDA) General Manager Jojo Garcia recently announced that his test from the Philippine Red Cross Molecular Laboratory came out negative for Coronavirus.
This followed after he was tested positive of the virus three weeks earlier, on March 28.
Garcia said he will continue his self-isolation as recommended by the Department of Health (DOH) guidelines for recovered COVID-19 patients.
Last Monday, the Department of Health (DOH) has reported 200 new cases of COVID-19, which now brings the number of positive cases to 6,459. Of these, 613 have recovered, while 428 died.
"The Great Equalizer"
The spread of the Covid-19 disease globally shows how it can affect everyone—and even the prominent, public figures aren't exempted from getting the infection.
Some of the politicians in the Philippines who have been tested positive by the virus include:
Mayors
Philip Crispino (Caba, La Union) – positive
Ferdie Estrella (Baliuag, Bulacan) – positive
Joric Garula (Taytay, Rizal) – positive
Governor
Senators
Senator Sonny Angara – positive
Senate Majority Leader Juan Miguel Zubiri – positive
Sen. Aquilino Pimentel III – positive
Despite its proliferation, there are still some public figures that are allowed to travel during the community quarantine. According to IATF guidelines, they include the following:
From Celine Pialago's Facebook Page
The Coronavirus, which is taken from the latin word corona and the Greek korone, or crown, is a cousin of the SARS virus. Aside from causing general symptoms like respiratory infections (like the common cold), it can also take on more lethal forms—such as SARS, MERS, and COVID-19—that can cause death to infected patients.
The virus can be transmitted through respiratory droplets caused by coughing and sneezing.
According to the Center for Disease Control and Prevention (CDC), those who are highly susceptible to developing more serious complications from COVID-19 illness are older adults and people who have severe underlying medical conditions like heart or lung disease or diabetes.
People with COVID-19 develop a wide range of symptoms, which can range from mild symptoms to severe illness.
These symptoms may appear 2-14 days after exposure to the virus:
Fever
Cough
Shortness of breath or difficulty breathing
Chills
Repeated shaking with chills
Muscle pain
Headache
Sore throat
New loss of taste or smell
Meanwhile, these emergency warning signs for COVID-19 need immediate medical attention:
Trouble breathing
Persistent pain or pressure in the chest
New confusion or inability to arouse
Bluish lips or face
Currently, there are no vaccines or drugs that can treat or prevent the Coronavirus.
Photo from MMDA
Also Read:
Read All
Featured Articles