MMDA to Create Zipper Lane on EDSA to Lessen Traffic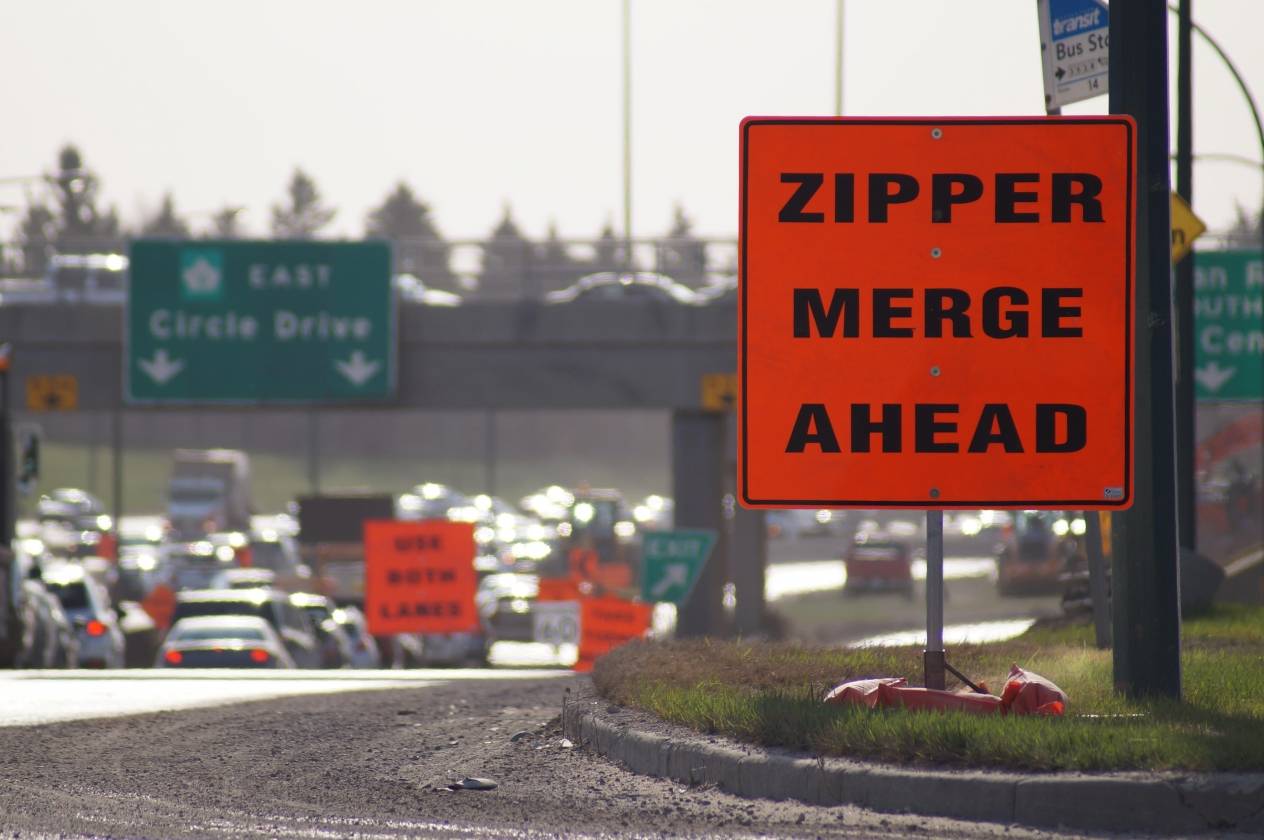 Starting January 23 (Monday), the Metro Manila Development Authority (MMDA) will open a Zipper Lane (or Counter Flow Lane) to ease traffic bottlenecks to EDSA's southbound lane. Motorists will now be able to bypass the Santolan - Connecticut choke points by taking the Zipper Lane from Cubao (Main Avenue), Quezon City to EDSA-Ortigas Flyover across Guadix-MRT Ortigas.
What's a Zipper Lane?
A Zipper Lane allows for motorists to do a 'zipper merge'. In this case, drivers can use both traffic lanes of a road until reaching the defined merge area, which should now converge into a single lane. Each driver will have to take turns with other drivers to employ this plan successfully.
Reason and Rules for Implementation
This decision came after MMDA General Manager Thomas Orbos observed that the southbound lane is more congested that the northbound lane, especially during morning rush hours. "We have looked into this and we found out that the traffic in opposite direction (northbound) is not as heavy on those times."
Due to these changes, the U-Turn slot in the middle of EDSA (Camp Crame), Santolan, and the flyover ramp that stretches from EDSA to Ortigas Avenue and Greenhills will now be closed to traffic. It will be directed to the area's right side service roads, which the MMDA thinks will greatly benefit motorists going to Makati.
There will be a dry-run of the Zipper Lane on January 20, Friday, from 9:30am to 11:30 am before the full implementation on Monday, January 23. MMDA will be deploying more enforcers to direct traffic during this time.
MMDA to Enforce Stricter Compliance
The Zipper Lane enforcement will also allow the MMDA to be more strict in towing and clearing traffic obstructions. This includes illegally parked cars in the Mabuhay Lanes.
"We will have more enforcement, we have to make sure that our Mabuhay Lanes will be clear…including tighter coordination with Barangay Officials," Orbos said.
The MMDA hopes that improving EDSA traffic will ease traffic in roads like the Marcos Highway and Roxas Boulevard. "These initiatives are part of continuing efforts to further ease traffic in Metro Manila," Orbos reiterated.