MMDA to Implement No Drop Off, Pick Up Along EDSA, Major Roads after Holy Week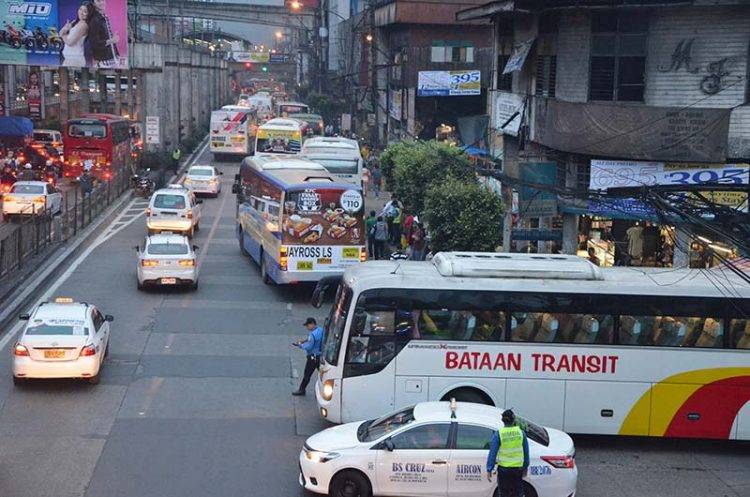 After Holy Week, provincial buses that will load and unload passengers along EDSA and major roads in the metropolis will be apprehended.
The Metropolitan Manila Development Authority (MMDA) will start the apprehension by April 22. Those who will violate will face a P500 fine for illegal loading/unloading.
MMDA General Manager Jojo Garcia said that, "provincial buses are not allowed to load and unload passengers along EDSA and other major roads in Metro Manila."
Garcia said that these provincial buses shall only pick up or drop off passengers and their cargo at their respective terminals since they travel 'point to point' or directly from the terminal to the drop-off point.
"It is about time we enforce discipline to restore order on the roads," Garcia pointed out.
During the dry run, the MMDA will oblige operators of bus terminals to use the government-built terminals such as the Paranaque Integrated Terminal Exchange (PITX) and facilities located in Sta. Rosa, Laguna and Valenzuela City.
In line with the government's plan to remove all bus terminals along EDSA by June, Garcia said they are set to coordinate with local government units of Pasay City and Quezon City which have jurisdiction over the locations of the terminals.
"We will write all concerned local government units for the eventual closure of the terminals along EDSA," said Garcia.
Earlier, the Metro Manila Council has issued a regulation, prohibiting or revoking the business permits of all public utility bus terminals and operators and other public utility vehicle terminals along EDSA.
The agency is targeting to close all 47 bus terminals along EDSA by June.