Everything You Need to Know About the Muffler Act of 2016 (Updated 2020)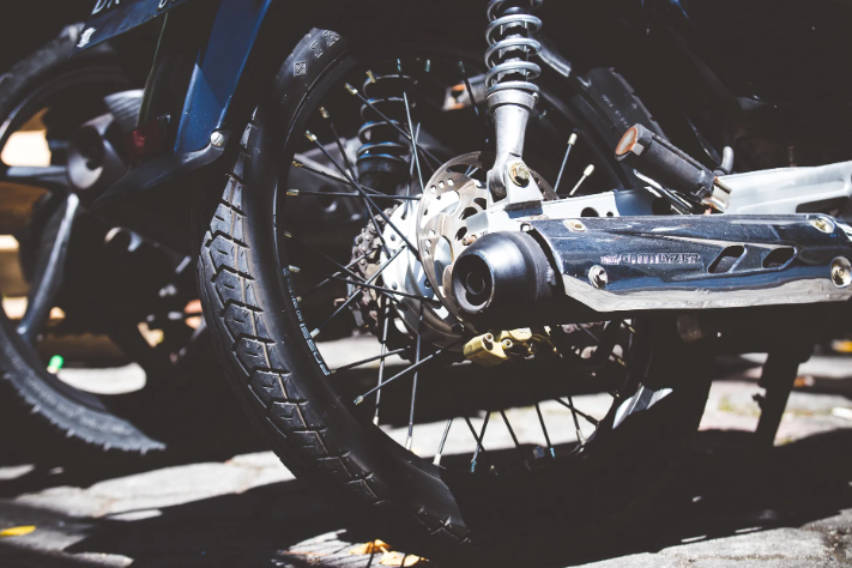 Depending on where you live and how often you ply the Philippines' clogged streets, these can be a rarity or a permanent daily fixture—motorcycles with noisy, ear-splitting, mufflers so loud they can probably wake the dead. To bike mod enthusiasts, this probably isn't a big deal, but to the rest of the civilized world, it can be enough to bring the day to ruin.
The noise pollution on our streets can be annoying as it is, and it can even get more disruptive when loud bikes are added to the mix. Loud bikes sound that way because their owners install, remove or modify their mufflers, creating a booming sound that can be heard even from a kilometer away. When a noise can be that loud, so many people can be affected, so naturally, the argument can easily escalate from a single disgruntled neighbor to the involvement of a barangay representative, and when that happens, you know that things are getting serious.
A closer look at modified mufflers
Most of the vehicles on the road run on combustion-type engines. This means that these vehicles need to burn fuel in order to operate. This creates a lot of noise in and of itself, and if these engines don't have an enclosure or muffler, these explosions can be ear-shattering, as they can go as high as 194 dB at close distance. An engine enclosure and the connected muffler helps contain these explosions and reduce them to more manageable audio levels, which should be below 85 dB.
Bikes with removed or modified mufflers on the other hand, can produce up to 120 dB up to a 15.2-meter distance. Such noise levels not only affect the quality of life of people, but can also lead to permanent hearing loss for bike riders and the people around them. Even worse, they can also lead to serious health problems (loud noise and low frequencies can fracture body parts and organs), and even prove fatal in some instances.
Loud mufflers in the Philippines
The Philippines doesn't have an existing noise limit. The best that we have is an obsolete 1977 law which states:
"Industrial establishments shall be provided with positive noise abatement devices to tone down the noise level of equipment and machineries to acceptable limits set down by the Department of Labor and the National Pollution Control Commission."
As you can see, it only deals with industrial establishments and doesn't include modified motorbikes with loud mufflers, so owners of these bikes do not violate any law—yet.
A recently filed bill however, seeks to criminalize the practice. Dubbed the Muffler Act of 2016, the bill seeks to ban motorcycles and all sorts of vehicles, both public and private, from using any modified form of muffler that only serves to make the output louder. The bill also sets a noise limit for the vehicles, requiring them to be no louder than 70 decibels. The bill exempts vehicles designed for use in sports competitions and motor shows.
Even the President hates them
Philippine President-elect Rodrigo Duterte has openly expressed his disdain for these road nuisances, as he ordered the confiscation of over 200 motorbikes in Davao City while he was the sitting mayor. "Noise is a pollutant, it destroys the hearing of the people. It disturbs the public peace. It's unlawful and by law I am allowed to abate that nuisance," Duterte was quoted as saying. Duterte based his right to confiscate the bikes on the nuisance law, which states:
Title VIII Article 694 nuisance "is any act, omission, establishment, business, condition of property, or anything else which (1) injures or endangers the health and safety of others; (2) annoys or offends the senses."
As the mayor of Davao City, Duterte even went so far as to implement a ban on noisy modified mufflers. A city ordinance, namely "An Ordinance for the Comprehensive Transport & Traffic Code of Davao City," states that:
"No person shall operate a motor vehicle on a street unless such motor vehicle is equipped, at all times, with a muffler or mufflers in constant operation and of sufficient capacity for the motor and equipped with an exhaust system to prevent the escape of excessive fumes or smoke and unusual noise."
Now that he is President of the Philippines, Duterte has a chance to implement the law nationwide, and with the Muffler Act of 2016 now filed, it is almost a reality.
So how do you feel about the Muffler Act of 2016? Agree or nay? Let us know your thoughts in the comments section below. 

Updated on July 16, 2020 by Gail Alcabaza