Nissan rolls out Service on Wheels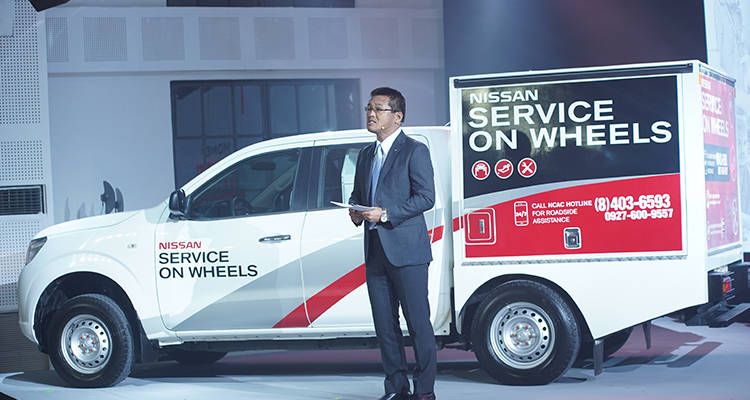 The local arm of Nissan has launched its latest aftersales program, making it more convenient for clients.
Nissan in the Philippines launched the 'Service on Wheels' program, a mobile solution that delivers scheduled on-site aftersales services and repairs, such as house calls or service caravans.
The latest program is to provide excellent vehicle care and services to more customers outside Nissan service centers.
Answering customer requests, the program enables participating Nissan dealerships to deploy dedicated service vehicles operated by two Nissan-certified technicians. The vehicles are customized to contain various tools and equipment to provide a number of services including light periodic maintenance, vehicle diagnosis, replacement of consumable items such as tires, brakes, and batteries; light repairs; and emergency roadside assistance.
The service is available in select Nissan dealerships across the Philippines.
President and Managing Director of Nissan in the Philippines Atsushi Najima noted the advantages of the new aftersales program.
"Service on Wheels is a way for Nissan to extend our expertise in vehicle care outside our service centers. This gives a new and exciting dimension to our reliable services by delivering satisfaction to our customers, wherever they are," Najima said.
Nissan customers can contact the Nissan Customer Assistance Center Hotline at (+632) 8403-6593 or 0927-600-9557 or their nearest Nissan dealership to inquire about Service on Wheels.
Also read: 'Nissan Power Deals' Offered for 2020 Q1
Here are Nissan Philippines' Best Service Technicians for 2019