Nissan USA shows off Pathfinder's cargo-carrying capabilities
Shortly after the 2022 Nissan Pathfinder started production in the US, the carmaker showed what the SUV can carry.
Nissan said the new Pathfinder features more interior volume than the previous model, while keeping overall vehicle dimensions similar. The roomier cabin was a result of increased track width, overall vehicle width, and a widened rear wheelhouse.
The SUV now has room for eight, can accommodate three car seats in the second row, and two in the third. Captain chairs can now also be optioned (making the SUV a seven seater) between which sits a no-tools-needed removable console, allowing adequate space between the seats.
"We closely analyzed every angle to make this vehicle as versatile as possible, while also delivering on rugged capability," Nissan US and Canada Vice President of Product and Services Planning Jared Haslam said.
"Our goal was to turn Pathfinder into a multi-tool on wheels — making this the go-to SUV for hard-working, adventurous families."
Among the interior highlights of the American SUV is the Nissan EZ Flex seating. At just one touch, the feature pitches the second-row seats forward to provide a wide opening from driver or passenger side, even with a car seat attached, Nissan said.
The goal of EZ Flex is to give easier ingress and egress to the rearmost row.
In the cargo area, an easy-to-clean luggage box with a self-supporting hinge lid offers 54.1 liters of storage space, up from 33.3 liters on the previous model
With third-row seats upright, the wide cargo area easily fits four golf bags, a 120-quart cooler, or six carry-on suitcases.
With all the rear seats folded, the wide cargo area allows users to slide in four sheets of plywood, or items of similar size.
The Pathfinder can handle small items, too. Thanks to a small, ergonomic electric shifter, the center console now offers two storage areas: a traditional console and the new "bridge" pass-through area below it, which adds 13.4 liters of storage.
The open pass-through area can conveniently accommodate items like a purse, a toolbox or a full-size tablet, while the traditional console area features space for smaller items. All told, the console area now offers 19.5 liters of storage, Nissan added.
All eight occupants will be more than kept cool with the SUV's 16 beverage holders.
"Whether it's loading up at the hardware store, packing up for a family day trip to the trailhead or simply picking up the kids and their friends after practice, the Pathfinder makes life less complicated and more adventurous," Haslam said.
Another eight-seat SUV from Nissan is locally available in the Patrol Royale. This SUV packs Bose Premium Audio with 13 speakers and leather seats, among other interior amenities.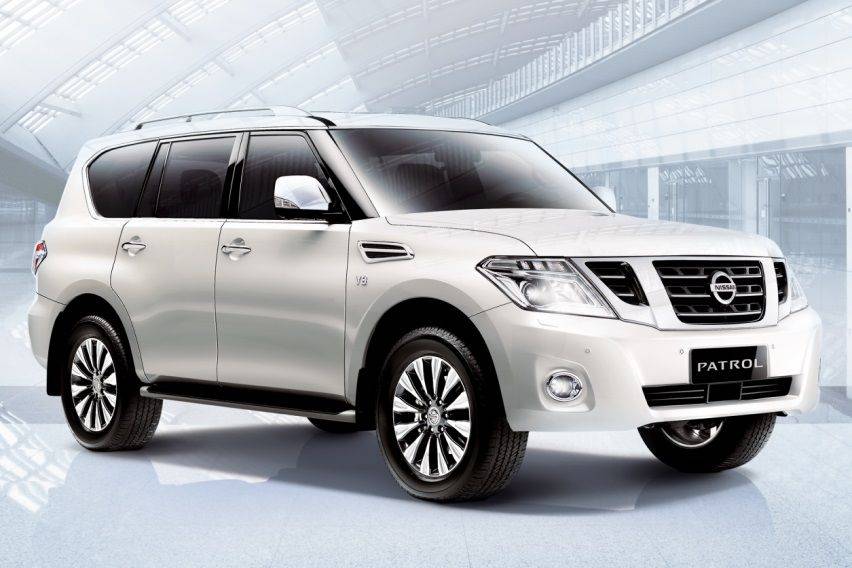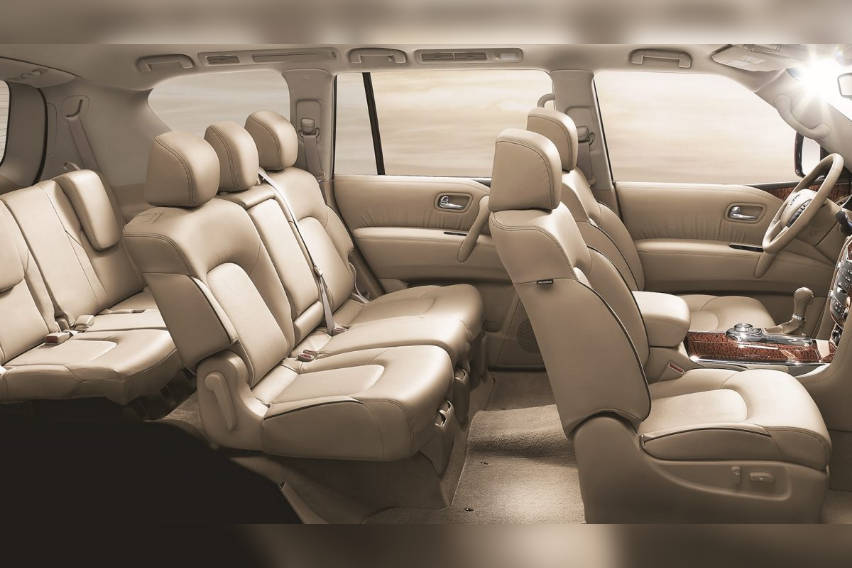 Photos from Nissan
Also read:
US safety body recommends 'safe' Nissan cars for teens
Improved Nissan ProPilot tech now fitted to 2022 Infiniti QX60