NLEX Ciudad de Victoria Interchange Starts Construction in Bulacan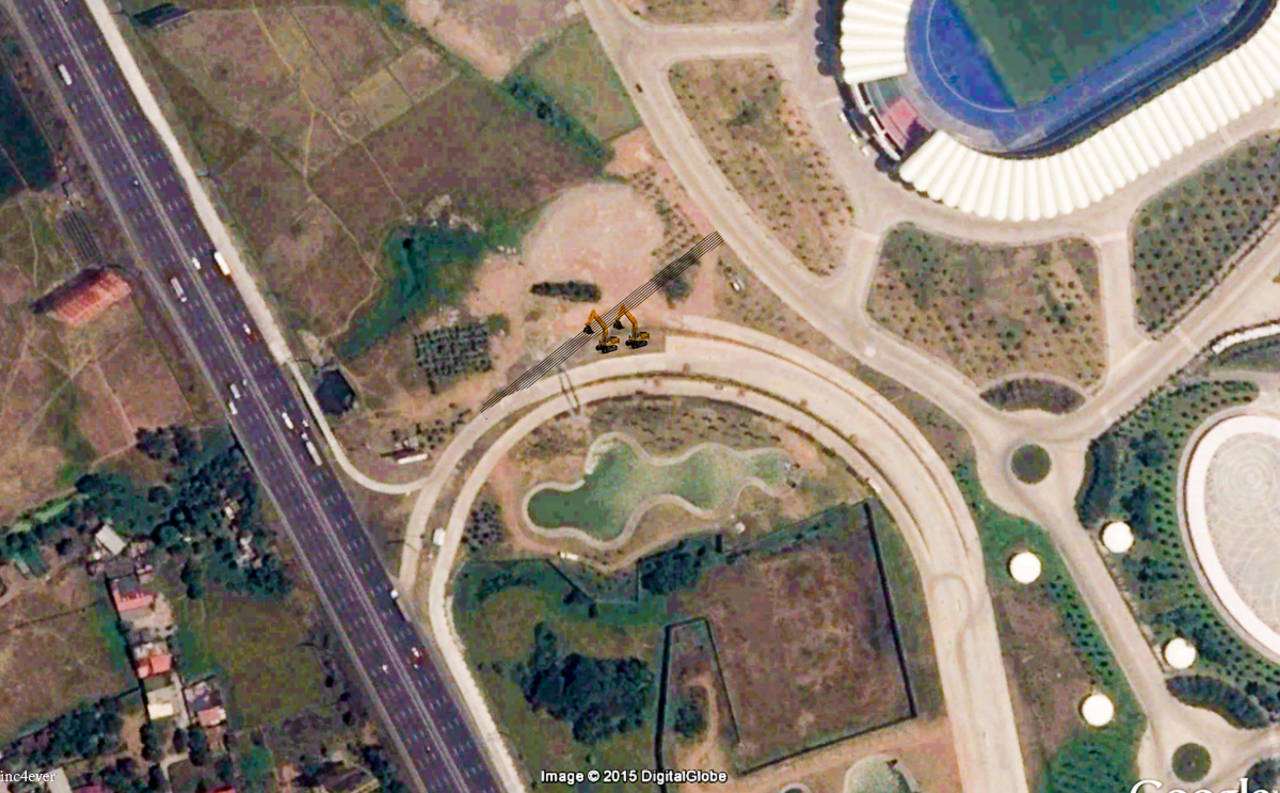 House Speaker Gloria Macapagal-Arroyo and Department of Public Works and Highways (DPWH) Secretary Mark Villar led the groundbreaking ceremony for the first phase of the Ciudad de Victoria Interchange of the North Luzon Expressway (NLEX) this February 4, 2019. 

According to Villar, the PHP635 million project aims to address the worsening traffic in Bulacan's road network, particularly at NLEX's Bocaue Exit and the traffic congestion over the stretch of Governor Fortunato Halili Road at Santa Maria.
"The new NLEX interchange is regarded as one of the government's traffic decongestion projects aimed at improving the Bulacan road network particularly Bocaue, Sta Maria, Pandi, Norzagaray, San Jose del Monte, and Marilao, as well as boosting economic activities in nearby communities," said Mark Villar.
Three Development Phases
The Ciudad de Victoria interchange project has three phases according to Rappler:
The 1st phase is building a 1.93-kilometer road by adding two lanes to the existing Bulacan Municipal Road. A bridge will also be constructed to cross NLEX to the Philippine Arena.
The 2nd phase is improving the 1.91-kilometer road from Manila North Road or MacArthur Highway to Bocaue Municipal Road. Moreover, thesouthbound acceleration and deceleration lanes for vehicles headed to Philippine Arenawill also be completed.
The 3rd phase is building a 1.3-kilometer road from the Philippine Arena to the existing Patubig Road in Marilao.
Atty. Glicerio P. Santos IV, Chief Operating Office of Maligaya Development Corporation, thanked Villar for their commitment to finish the project on November 17. According to Santos, finishing the project on the expected date will allow them to use it during the 30th Southeast Asian Games where the Philippine Sports Stadium and the Philippine Arena will be used during the said event.