'No Garage, No Car' Policy to Help Solve Traffic Crisis: DILG Exec
Traffic in Metro Manila is already a "crisis situation," hence the need for drastic measures like the "no garage, no car" policy, Department of the Interior and Local Government (DILG) Undersecretary Jonathan Malaya said in an interview recently at the Philippine News Agency's 'Pros and Cons' program.
"Traffic is caused by many factors like lack of infrastructure spending, we were left behind by other countries but the government right now under 'Build, Build, Build' is investing some PHP1.7 trillion for public infrastructure, and others. But I think the main cause of traffic is the volume of vehicles in Metro Manila," he stressed.
Malaya added that the volume of vehicles includes public and private vehicles that are illegally parked on the streets.
"President (Rodrigo) Duterte called on the local government units, within 60 days, to remove road obstructions. During the meeting, the mayors asked if we're to clear roads of illegally parked vehicles, where are they going to park?," he said.
Stressing the importance of limitation on car ownership, Malaya said now is the perfect time to implement a "no garage, no car" policy.
"Before the increase in TRAIN law was implemented, the people already bought their cars so I think now is the time that we think about our neighbors and countrymen having difficulty commuting," he said.
Orlando Marquez, president of the Liga ng mga Transportasyon at Operator sa Pilipinas, in response to Malaya's suggestion, said he is surprised to know that the policy is not fully implemented for private car owners.
"This has been an old policy under Republic Act 4136 included in the requirements of public transport, but why is this not implemented for private vehicles," Marquez questioned.
Apart from the equal implementation of the policy, Marquez said officials must be strict in the enforcement of traffic laws since "they have full knowledge of all illegal terminals and parking stations."
For the policy to be effective, Malaya said a law must be passed to limit the number of vehicles on the road which causes heavy traffic daily.
"The ones who will be affected are those who will buy cars in the future and not the current car owners. If you will apply for registration again, within the three years' time allowance you must look for a garage because the Land Transportation Office (LTO) will give you renewal," he added.
Since some car owners may not have their own garages, Marquez suggested of establishing of a public pay parking space without collecting additional taxes from the transport group.
"There is more than PHP400 billion of public transportation taxes nationwide, at least 10 percent must go to the subsidy, to garages that will be built by the government. Let's build a pay parking which already has the service center and the garages like in other countries where you can see that they have elevators for their cars," he said.
While this is a good idea, Malaya explained that the government must first consider updating current laws that could ease traffic and illegal parking conditions in the country.
"For example, the building code is old, it must be updated for the requirements of parking space in condominiums and restaurants should be one is to one. In the sale of condominium, the ratio of unit and parking space must be one is to one and not optional," he said.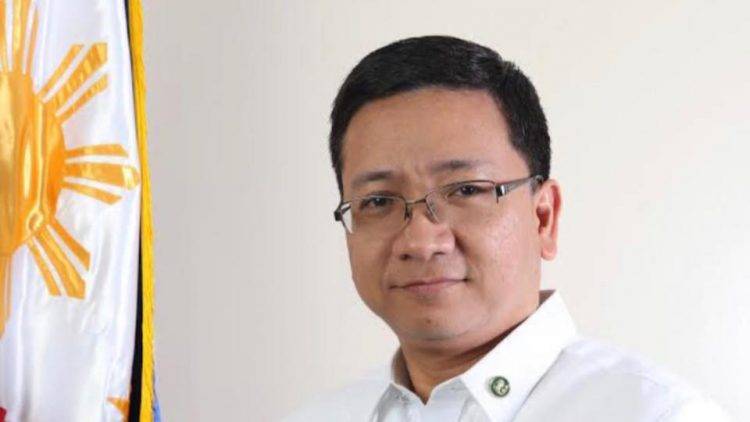 From Facebook.com/Jonathan.Malaya