Palafox says no contract signed as PAREX consultant; SMC decries 'demolition job' vs. project
Palafox and Associates and Palafox Architecture Group denied that they are already consultants of the Pasig River Expressway (PAREX) project.
In a statement posted over Facebook page last September 26, the group shared that it has not signed any contract that would formally make them consultants for the said project.
"Palafox and Associates and Palafox Architecture Group have not signed (on) to be the consultant of the Pasig River Expressway (PAREX)," the statement shared.
"While it is true that the San Miguel Corporation (SMC) and Mr. Ramon Ang have reached out to our principal architect and urban planner Felino 'Jun' Palafox, Jr. to introduce green architecture and green urbanism principles in SMC Infrastructure projects, this has never been formalized, specifically for the PAREX project," it added.
Meanwhile, the SMC noted that it previously had initial discussions with Palafox and Associates for a potential consulting agreement for the PAREX project.
"Architect Palafox is one of the master-planners of one of our major projects and in our regular meetings with him, he has expressed strong belief in the need to increase accessibility between the eastern and western corridors of Metro Manila as part of a broader strategy towards decongesting Metro Manila, and easing the many negative impacts of traffic," the company explained.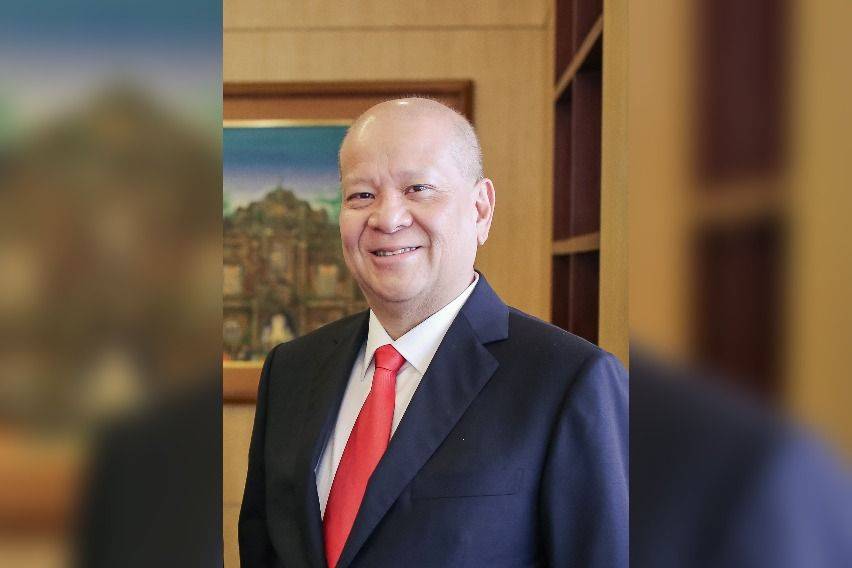 "There is no formal engagement with Arch. Palafox, but we have been in discussion, something that we have been very clear from the start — that we want him to help us do PAREX right," it added.
The corporation also revealed that there are "forces critical of the project" persuading the architect to junk the undertaking.
"We've come to learn from him, however, that forces critical of the project have been exerting pressure on him, his associates, and his family to drop the project. We believe this is part of an orchestrated and continuing demolition job to paint the project as the opposite of what it truly is," the Ang-led firm bared.
Further, the company mentioned that Ang's statements pertaining to the project only claimed that SMC "is tapping Palafox." "Meaning, discussions are ongoing. Palafox signified his intention to think about the project and see how he can marry both his and RSA's vision for a sustainable, inclusive, green, hybrid infrastructure that will benefit both people and the environment.
"In the meantime, we express our full support and confidence on Arch. Palafox and his team, whom we see can help us level up Philippine infrastructure to benefit people, the economy, and the environment," SMC elucidated.
The groundbreaking rites for the six-lane elevated expressway were conducted last week. The said road will run along the bank of the river from Radial Road 10 in Manila to C-6 Road or the South East Metro Manila Expressway (SEMME) in Taguig.
Photos from San Miguel Corporation, Palafox Facebook Page, Felino "Jun" Palafox Facebook Page
Also read:
DOTr: No toll hike while we battle the pandemic
SMC waives more than ₱230-M in toll fees for frontliners
SMC banks on SLEX TR5, Pasig River Expressway as next game-changers