Arch. Palafox: 'Discriminatory zoning' makes working in Metro Manila difficult
Filipino urban planner and "green" architect Felino Palafox Jr. has addressed the elephant in the room in terms of how difficult life is for many people working in today's primary business districts.
Palafox, who has been tapped by San Miguel Corporation (SMC) to masterplan the airport and aerocity project in Bulakan, Bulacan, cited numerous factors that include exclusionary or discriminatory zoning.
"The mistake in Makati's central business district, Bonifacio Global City, and Ortigas is exclusionary or discriminatory zoning — excluding the employees from their places of work. Employees are like OFWs in their own countries because they are five to six hours away from their places of work and families, because of traffic congestion," Palafox said.
"Before, real estate criterion was always location, location, location. Now, it's more than location; it's accessibility, accessibility, accessibility, and mobility, mobility, mobility. That is why the infrastructure (projects) that both government and private sector companies like SMC are doing now are very welcome, as they alleviate the traffic that many people have no choice but to endure," he added.
According to Palafox, Makati reclassified and improved the density of the Makati Central Business District by four times in 1990 but its access capacity and mobility did not similarly increase.
Aside from that, the CBD is constricted by gated, low-density neighborhoods, villages, and a gated cemetery — making it more difficult for most people to walk to work.
"Elsewhere in the world, NYC, European cities, Singapore, are 'walkable' because within 250-750 meters, there is a walking facility. Around Makati City, BGC, and Ortigas, you're surrounded by gated communities, so you have to walk about one to two kilometers to go around. Our planning in the Philippines had the wrong model: Los Angeles, which was designed for automobiles," he explained.
Further, Palafox cited the prevailing influence of Spanish rule as a constraint. "I'm talking about the colonial town plaza concept, where the elite or illustrados lived around the town plaza where the church, munisipyo and central park are. Meanwhile, the peasants or indios and Chinese merchants lived in extramuros, or outside. That was 500 years ago, but it's still a concept in our urban planning development today," he shared.
Palafox made the claim after saying that the airport and aerocity project in Bulakan, Bulacan "will be a pacesetter for green cities that are both sustainable and equitable, one that aims to address social and environmental concerns that affect even the country's major financial districts today."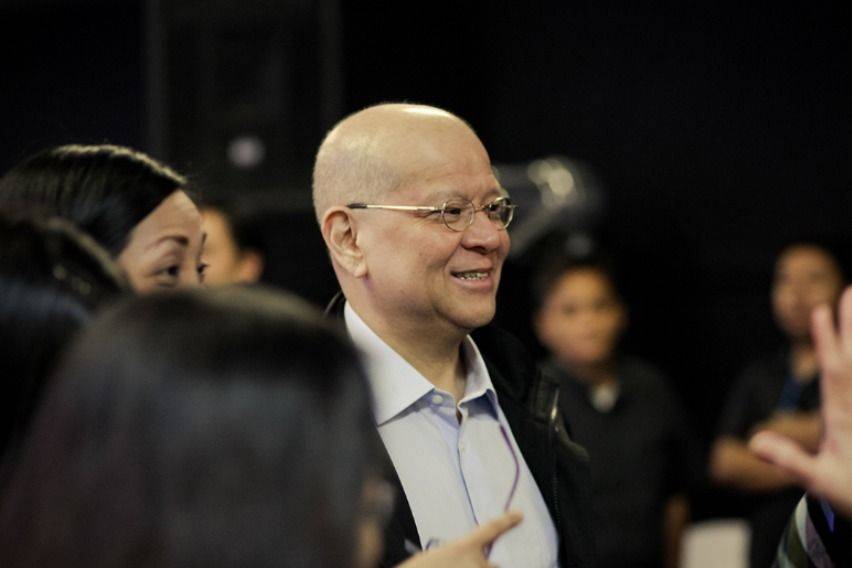 Comparing the Bulacan project to environment-enhancing developments in Dubai and other parts of the world, Palafox said the development will integrate the best practices in green, sustainable, and disaster-resilient architecture that he has advocated and implemented in some 1,700 projects in about 45 countries worldwide.
Palafox said the new development will "take advantage of SMC President Ramon Ang's forward thinking and bias for taking action to undertake projects without cost to the government."
He added, "I'm aligned with the mission, vision and goal of Ramon Ang. He invited me to partner with him in this new undertaking: a green aerotropolis. At Palafox, we've analyzed that we need at least 100 new cities all over the Philippines by 2050. If we don't do it, our cities will become as bad, if not worse than Metro Manila. We envision the Bulacan Aerocity development as the first model and pacesetter for future green and sustainable cities in the country."
For his part, Ang said that the project will be a legacy project, not just of himself and Palafox, but of the present generation to future generations of Filipinos.
"I want to emphasize to our countrymen that what we are building is more than just an international gateway with four runways, with an infrastructure network to connect it directly to Metro Manila and many other points in Luzon. The airport is just one component — what we're building is the Philippines' first truly green city of the future," Ang said.
"We see this project as a silver lining amid all the difficulties we face today because of the pandemic. All Filipinos are looking forward to a future where COVID-19 is less of a threat to our lives and our economy. We want to see the positive developments that lie ahead for our country. I believe this is one of the best things we can look forward to with much hope and optimism," he added.
Photos from Felino "Jun" Palafox Facebook Page
Also read:
SMC eyes integration of sustainability programs into infra projects
SMC opens northbound section of Skyway Extension project
SMC to close Hillsborough Skyway off-ramp to fast-track Skyway work