SMC opens northbound section of Skyway Extension project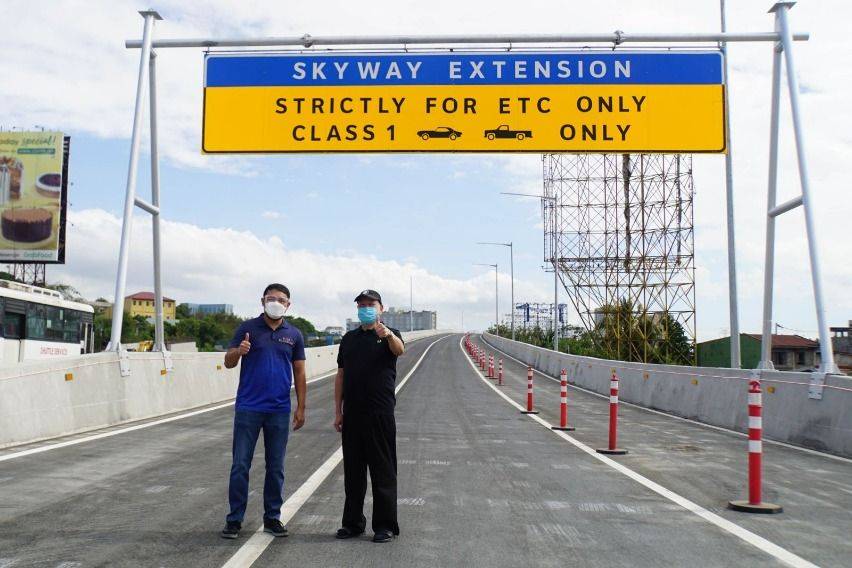 Two of three lanes of the Skyway Extension project's northbound section were opened to the public over the weekend, San Miguel Corporation (SMC) announced.
According to SMC President and Chief Operating Officer Ramon Ang, the said segment was opened to the public last Sunday (April 11) and no toll fees for the four-kilometer segment will be collected until further notice.
Ang said the northbound section that covers four kilometers from Susana Heights to Sucat in Paranaque were already ready to be utilized by Class 1 vehicles with RFID since 4 p.m. Sunday, following structural completion and asphalt-laying done last month.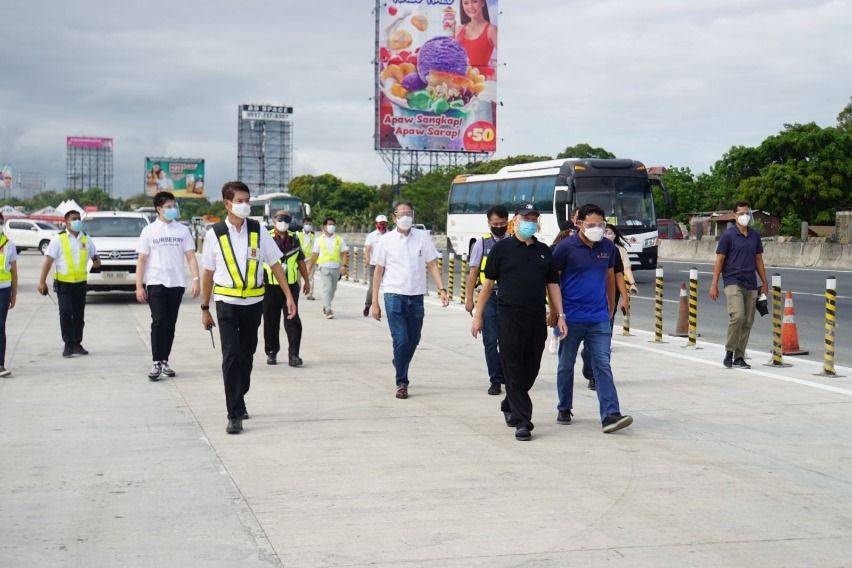 Ang and Department of Public Works and Highways Secretary Mark Villar made the final inspection of the project.
"The completion of the northbound section of the Skyway Extension is testament to what the government and the private sector can achieve together. We are confident that by 2022, President Duterte's promise of decongesting EDSA will come into fruition," Villar said.
For his part, Ang expressed gratitude to all that have thrown support to the program.
"I am proud to announce to motorists from the south that finally, our long-awaited Skyway Extension northbound section is open. Our long-term solution to addressing traffic particularly on SLEX heading to the Alabang area has finally been realized. This would not have been possible without the support of our government, led by President Duterte and the Build, Build, Build team, who have helped us in so many ways to complete this project," he said.
"I'd like to thank too the local government of Muntinlupa and our private sector stakeholders, without whom we could not have gotten this done. Most of all, thank you to our motorists for bearing with us. We are excited for you to finally be able to feel the benefits of this new project," Ang added.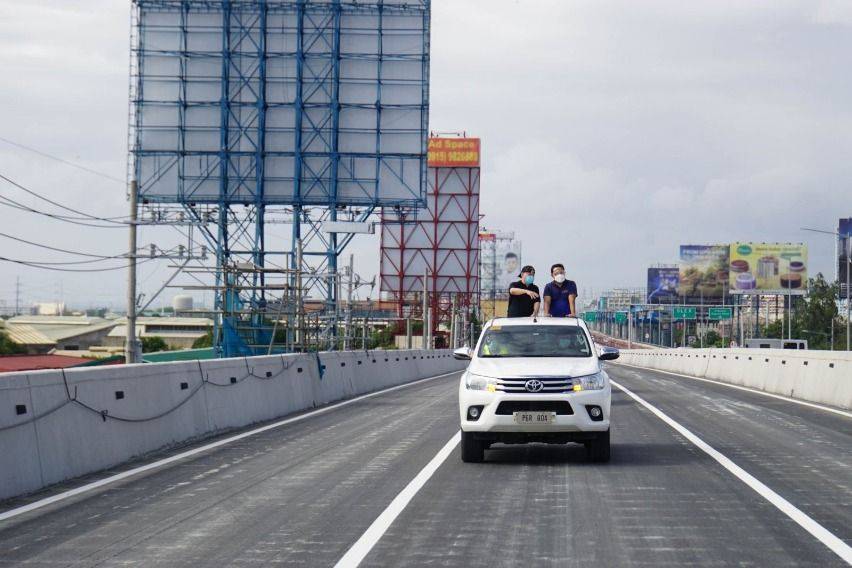 The northbound section gives a direct link to the elevated Skyway System for motorists from provinces like Laguna, Batangas, and Cavite—bypassing the Alabang viaduct. With the completion of the portion, motorists can go from South Luzon Expressway (SLEX) to Makati, Manila, Quezon City and even up to the North Luzon Expressway (NLEX).
"We are confident that this will further reduce congestion along EDSA and usher growth to provinces in Southern Luzon and beyond," Ang said.
The northbound section of the Skyway Stage 3 has three lanes, which will allow the additional capacity of 4,500 vehicles per hour and reduce travel time to NLEX to just 25 to 30 minutes from the usual two to three hours.
"We are thankful to our workers and engineers for their commitment to complete the northbound section right on schedule and also our motorists for being patient regarding alternate traffic schemes. We also thank our partners in government and the private sector, without whom we would not be able to complete work on this vital infrastructure," he said.
Photos from San Miguel Corporation
Also read:
Close, open: Public perplexed over announcement of Skyway Stage 3 'closure'
TRB conducts SMC Skyway Stage 3 toll readiness test
1.2 km-road link to Skyway 3, NLEX connector project now underway—SMC
Read All
Featured Articles