Northbound Skyway Extension now structurally complete, asphalt-laying to be done soon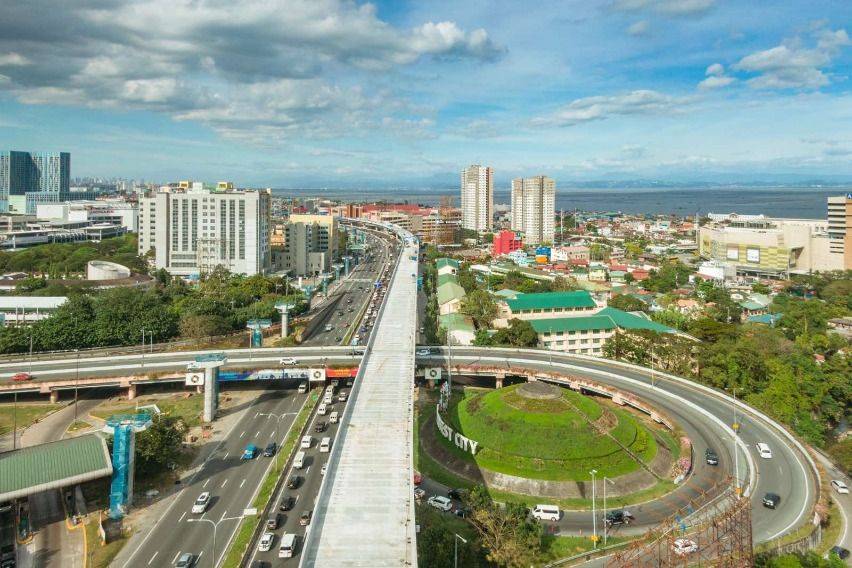 Motorists traveling from southern Metro Manila to the north will be able to use the Northbound (NB) Skyway Extension once its asphalt-laying is finished by end of March.
San Miguel Corporation (SMC) president Ramon S. Ang recently announced the structural completion of the NB section of the Skyway Extension project. The project is conceptualized and funded by SMC.
"I'm happy to announce that soon, we can open the northbound section of the Skyway Extension for our motorists coming from the south," Ang said.
The NB section stretches 3.99 kilometers from Susana Heights to Sucat, has three lanes, and has a capacity of 4,500 vehicles per hour. It aims to "ease congestion and allowing motorists to bypass the Alabang viaduct," Ang added.
"Those coming from SLEX (South Luzon Expressway) or MCX (Muntinlupa-Cavite Expressway) can go up the ramp at Susana Heights, and directly go to Makati, Manila, Skyway 3, all the way to Quezon City and North Luzon Expressway," Ang explained.
Meanwhile, the project's southbound section, which spans 3.8 kilometers, is already 52.31 percent done, with target completion set for July 2021.
The project was originally set for completion by December 2020, but was affected by delays and work limitations brought by COVID-19 and the enhanced community quarantine (ECQ) implemented in March last year.
Ang thanked motorists and stakeholders for their cooperation and support for the project.
These stakeholders included the Department of Public Works and Highways (DPWH), Department of Transportation (DOTr) the local government of Muntinlupa, and private companies such as Filinvest, National Grid Corporation of the Philippines (NGCP), and Meralco.
"We would not be where we are today... without the cooperation of our motorists, who have had to adjust to new traffic schemes, and the support of our stakeholders in government, as well as the private sector, which accommodated the necessary traffic rerouting schemes," said Ang.
"As with any major infrastructure project in our country, there are pain points in the beginning, such as traffic. But soon enough, we all feel its benefits for the long-term.
So, much like with the opening of Skyway 3, I'm very excited for our motorists to finally use this northbound section and experience better, safer, faster trips on SLEX and Skyway," he concluded.
Photo from San Miguel Corporation
Also read
SMC reaches P72-M in waived fees for 10k medical workers
SMC Autosweep users now at 2.7M and growing