Close, open: Public perplexed over announcement of Skyway Stage 3 'closure'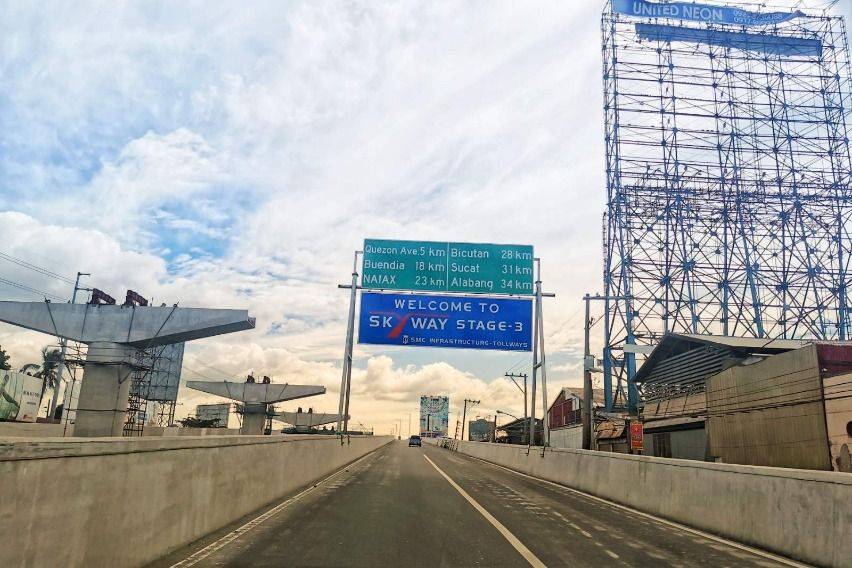 The public was left confused after San Miguel Corporation (SMC) was said to be closing the Skyway Stage 3 indefinitely.
In an announcement issued via Twitter Monday evening, the Skyway SOMCO (under SMC Infrastructure) said that it was poised to close the major road connector the following day "in accordance with the directive of the Toll Regulatory Board (TRB)."
Based on the announcement made late Monday evening, the Skyway Stage 3 will be re-opened once all the ramps are completed.
"Apologies for the inconvenience. SMC Infrastructure has no choice but to comply," the announcement said.
However, the company later vehemently denied that they had issued such an order—contrary to the claims of the now-deleted tweet.
"This is to inform the public that the Toll Regulatory Board (TRB) DID NOT ISSUE a decision or directive ordering the indefinite closure of the Skyway Stage 3 starting 5 p.m. of 16 March 2021," the TRB said in its own statement.
"The position of the TRB and its management is to keep Skyway Stage 3 OPEN for the benefit of all motorists," it added.
Reports as of Tuesday noontime quoted SMC president and Chief Operating Officer Ramon Ang saying that there will be no closure for the Skyway Stage 3.
So, who posted the announcement? As of posting of this articule, Carmudi Philippines is still waiting for the official statement from SMC.
Photos from Ruben D. Manahan IV, Skyway SOMCO Twitter Page, Department of Transportation Facebook page
Also read:
SMC's free toll to medical frontliners reaches P156M, extends to Skyway Stage 3
SMC banks on SLEX TR5, Pasig River Expressway as next game-changers