Skyway Stage 3 now open, Duterte spearheads formal opening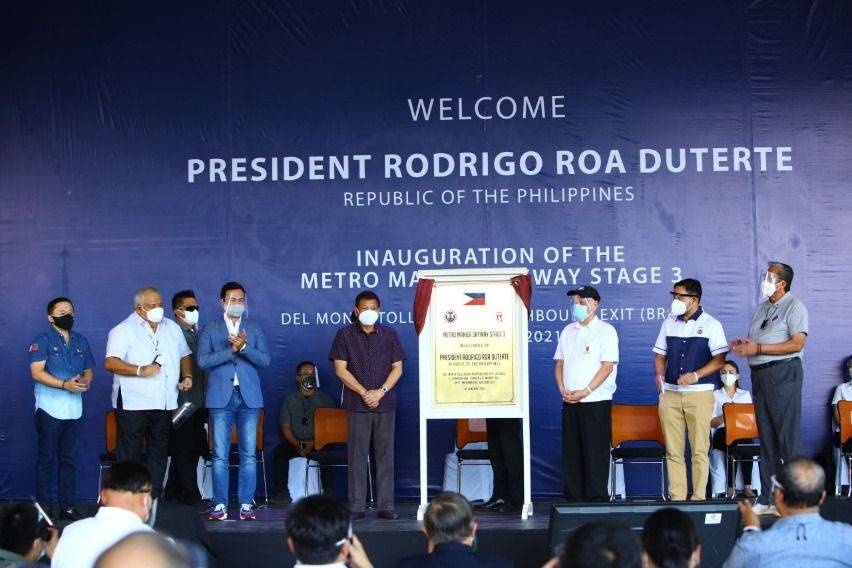 The Skyway Stage 3 is now officially open to motorists and will continue to be free to motorists until January 29.
Prior to the public opening today, the inauguration of the 18-kilometer elevated tollway was spearheaded by President Rodrigo Duterte and his economic team consisting of Executive Secretary Salvador Medialdea, Secretaries Carlos Dominguez (Department of Finance), Mark Villar (Department of Public Works and Highways), Arthur Tugade (Department of Transportation) Wendel Avisado (Department of Budget and Management), presidential spokesperson Harry Roque and National Task Force against COVID-19 deputy chief implementer Vince Dizon.
With the official opening, the Ramon Ang-led company will now open all the seven lanes to the public that connects the South Luzon Expressway (SLEX) and North Luzon Expressway (NLEX) to decongest EDSA and other major roads in the Metro Manila area.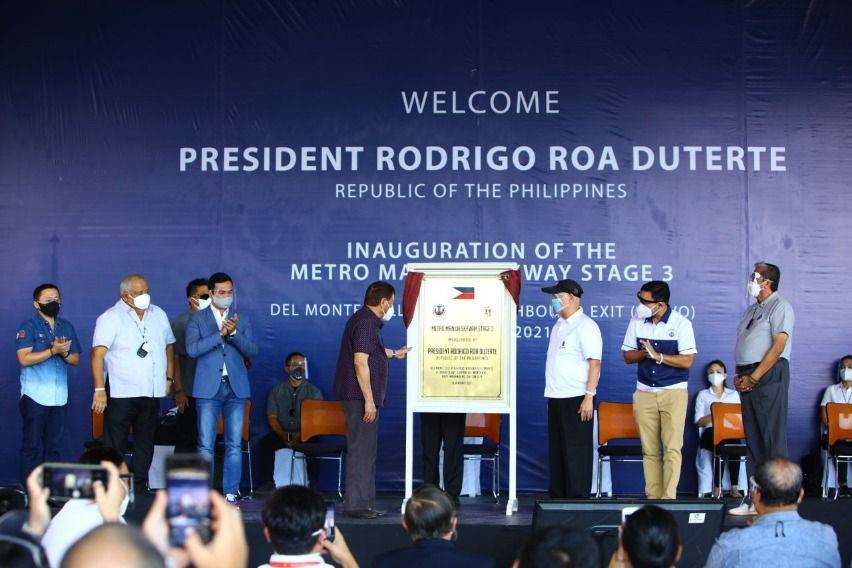 During his speech, Ang lauded the chief executive for his strong leadership and political will, which led to the settling right-of-way issues that hampered the progress of the project years back.
"Because of the strong leadership of President Duterte, and with the help of his hands-on cabinet secretaries and economic team, we were able to finally resolve right-of-way issues and complete Skyway 3," Ang said.
"This is a game-changer for our economy, especially now that we are still dealing with the pandemic. By providing seamless access between north and south, we also unlock the true potential of our provinces," he added.
Now that the Skyway Stage 3 is now fully open, motorists will now have an alternative to EDSA.
"At full capacity, with 7 lanes available, Skyway can easily handle 50% of Edsa traffic, or 200,000 vehicles per day. Together with the existing Skyway 1 and 2, the Skyway system now has 38 kilometers of elevated expressway with 36 on- and off-ramp access points. This will greatly contribute to decongesting Metro Manila traffic," Ang noted.
In its statement, the SMC saw an average of 71,000 vehicles plying the newly-accomplished road since it was soft-opened in December 29—with only four lanes utilized.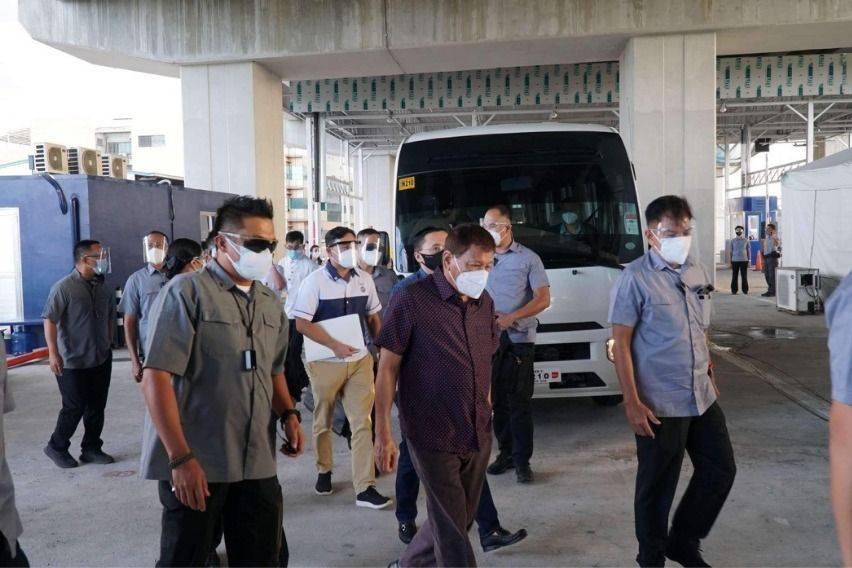 Part of their preparation for the construction was the purchasing of the properties along the project's right-of-way, funding of the re-construction of three bridges namely San Juan Bridge, Concordia Bridge, and Sevilla Bridge). Though the bridges are not part of Skyway, these had to be rebuilt following their deterioration and becoming a safety hazard over time.
Apart from the Skyway Stage 3, Ang pledged to Duterte that their efforts to boost the country's economy will not end at the completion of the Skyway Stage 3 project. "We will continue work to further decongest Metro Manila by linking east and west of the metropolis, through the Pasig River Expressway (PAREX) project," Ang said.
A 19.4-kilometer, six-lane elevated expressway along the banks of the Pasig River, the PAREX will complete the north-south, east-west link, connecting R-10 in Manila, EDSA, and C5 that will alleviate traffic in the Rizal-Cainta-Marikina vicinity. Targeted to be finished by 2023, the PAREX will give alternative access to the business districtsin Makati, Ortigas, and Bonifacio Global City.
Meanwhile, Ang said that while the construction of the international airport in Bulacan is ongoing (target opening is 2025), they are also opening two major expressways that will be connected to the airport.
Aside from that, the SMC chief said that the Skyway Extension project (that extends Skyway's reach in the south, to Susanna Heights, Muntinlupa) will also be completed this 2021.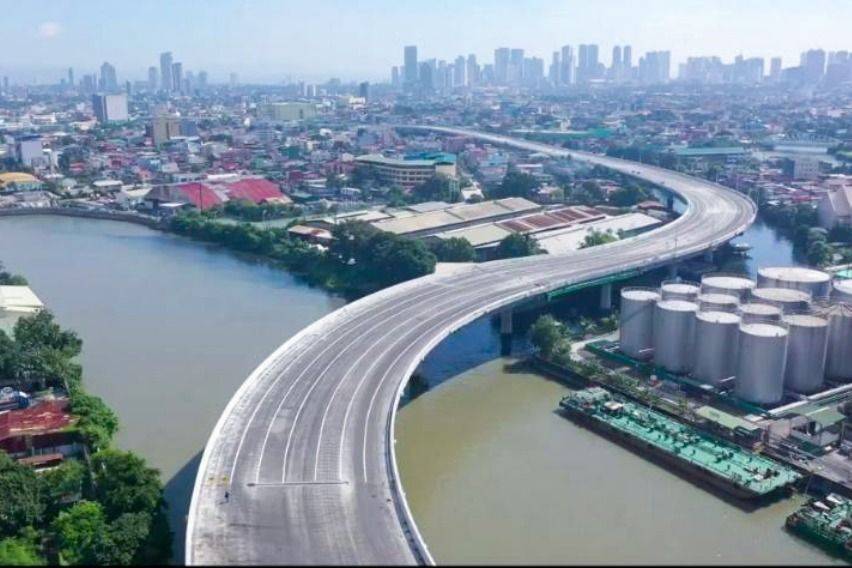 Both the PAREX and Bulacan airport projects are to be connected to the Skyway system, further extending the country's infrastructure network.
"All of these, Mr. President, will solve our decades-long problem of land and air traffic congestion. Together, we are building the foundation for future economic growth that's inclusive and sustainable. We are also investing in many other industries across the regions, from food and beverage production, agriculture, power security and soon, renewable energy. This is the best way we can meaningfully contribute to nation-building. We are committed to sustainably re-invest what we have, create more business opportunities, generate more jobs, and spread growth across the archipelago."
Moreover, the SMC chief took the opportunity to downplay all rumors that he will run for public office.
"Perhaps because of our company's efforts to help our country, many are thinking I am planning to enter politics. I have no such ambition. All these projects we've completed, and all the new ones we're about to start, are part of our long-term vision we first articulated more than a decade ago, when we said we wanted to be a true partner in nation-building," Ang said.
"We have always believed that SMC can do a lot to help our country, by investing in industries and sectors that will accelerate its growth. We love our country, it's the only one we have, so we should all do what we can to lift it up and help Filipinos. This pandemic has only made that commitment deeper and stronger."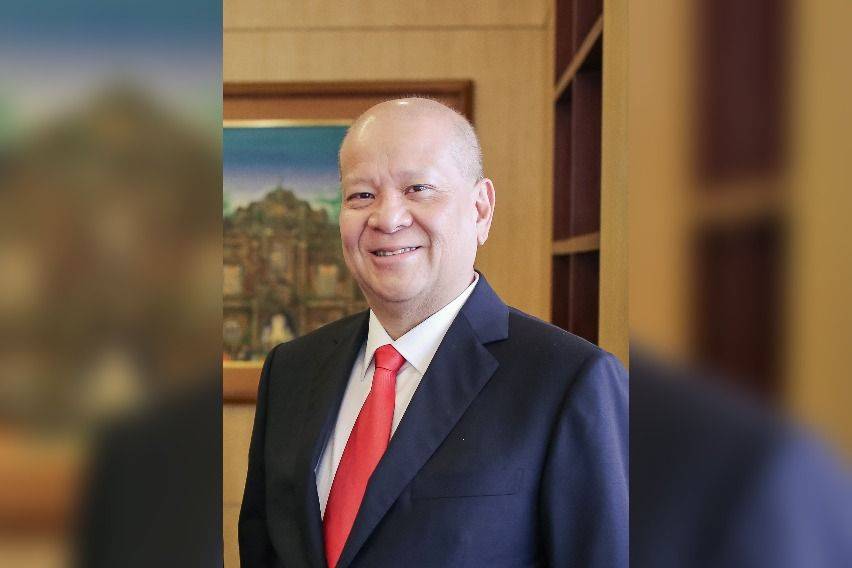 Ang also thanked Villar and the Metro Pacific Tollways Group and business tycoon Manny Pangilinan that made the project possible.
"Finally, we now have a seamless connection between SLEX and NLEX. I thank Secretary Villar and the MVP group led by Mr. Pangilinan for making this direct link to NLEX possible," he said.
He also expressed gratitude over the engineers and workers who worked on Skyway 3, and all stakeholders who helped make the project a reality. "What you see here is the product of the talent and skills of our very own Filipino engineers and workers. It is the result of years of hard work and collaboration between the government and the private sector," he said.
Photos from San Miguel Corporation, Department of Public Works and Highways
Also read:
SMC banks on SLEX TR5, Pasig River Expressway as next game-changers