Panelo Takes 3 Jeepney Rides, 1 Motorcycle RIde, 4 Hours to Commute to Malacañang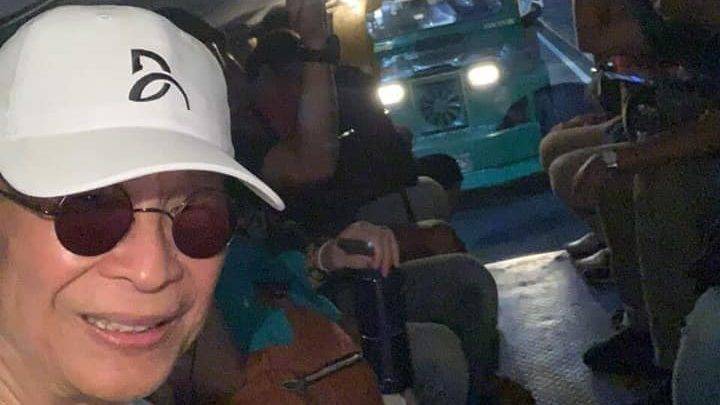 After accepting the challenge posted by both militant groups and the public to commute from his house to Malacañang to prove that there is no 'transport crisis,' it has taken presidential spokesman Salvador Panelo three jeepney rides, one motorcycle ride, and nearly four hours to get to work from his home in Marikina.
https://twitter.com/dzbb/status/1182410282598989824
According to Inquirer.net, Panelo started the challenge at 5:15 AM although the first posts on social media started coming in at 5:39 AM.
https://twitter.com/melvyndefenThor/status/1182429222037377024
At around 6:53 AM, he was spotted in Concepcion Uno in Marikina waiting for a jeepney, which he was able to get on by 6:57, reportedly with the help of a policeman--a policeman that, one commuter who also takes a jeepney in that particular part of the area said, was there for the first time.
https://twitter.com/clarkultimatum/status/1182440143736541185
Panelo was then supposed to ride the LRT-2 from the Gilmore station but then decided to continue his commute via jeepney after seeing the media waiting for him at the said station.
According to Rappler.com, he then took a third jeepney that dropped him off somewhere in Santa Mesa where he planned to take a tricycle.
In the end, he became a pillion rider on a motorcycle--his final ride--that took him to Malacañang, with his entire commute taking four rides and 3.5 hours.
Panelo took on the challenge to prove that there is no 'transport crisis' despite the problems encountered recently by the LRT-2 and MRT, and the traffic on the South Luzon Expressway.
From Facebook.com/Salvador.Panelo.1238