The Philippine Traffic Problem: How the New Government Plans to Solve It (Updated)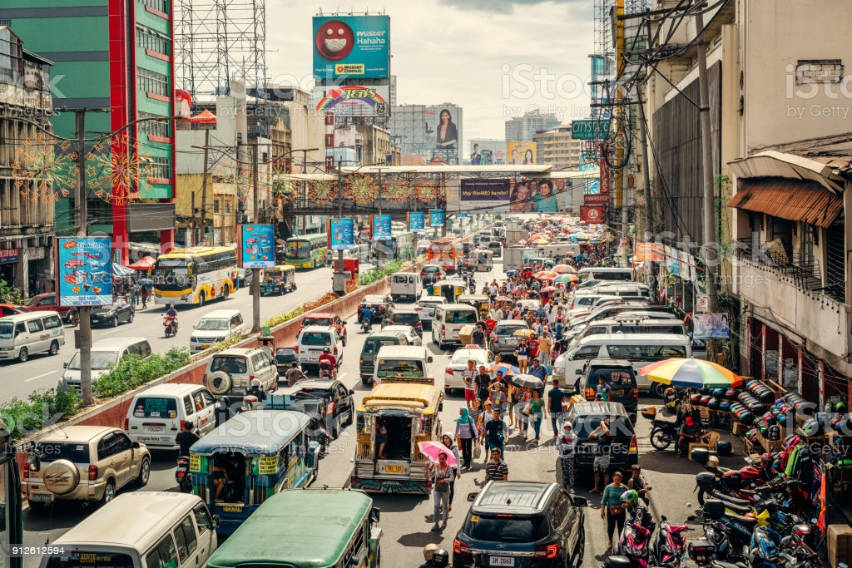 "Carmageddon" — we all experience it these days. It's the bane of every motorist and commuter in the Philippines, and sadly, it's getting extremely worse by the second. Waze, the world's largest community-based traffic and navigation app, describes Metro Manila traffic as "the worst traffic on earth". And we couldn't agree more. Where else can you sit for 2-3 hours inside a cramped vehicle, all with your trusty mobile phone (or tablet) to fill in those wasted hours you could have spent doing something else more productive?
The Current Traffic Situation
We can view our traffic from different perspectives: longer commute time, employee absences, stress, wasted man-hours, and added fuel expenses are just some of them. But don't take our word for it. Senator Ralph Recto estimates that the Philippines suffers around a P2.6 billion (or $55.8 million) economic loss each day created by traffic congestion. What's more, this figure rises to P3 billion (or $64.39 million) at the peak of the rainy season. Overall, the country loses around 0.8% of its gross domestic product because of this problem, with a productivity loss of P800 billion ($18 billion) each year.
John Forbes, senior advisor of the American Chamber of Commerce of the Philippines, warns of Metro Manila's risk of becoming "uninhabitable" by 2020 if vehicles continue to increase while roads and infrastructure remain the same. Now we can't help but wonder if the Philippines is indeed nearing its "carmageddon".
Yes, we can say without any hesitation that traffic is the most critical problem in the country right now. And with a chaotic mega-city swarmed by 12 million commuters during the day, around 367,000 vehicles (more than double its capacity) in EDSA alone, and extremely congested areas within Taft Avenue, Munoz, Katipunan Avenue, Cubao, Balintawak, and Baclaran, our traffic problem will continue to get worse if left to rot and sputter on its own. So what is the government doing about it? Here are some of its plans:
Granting of Emergency Powers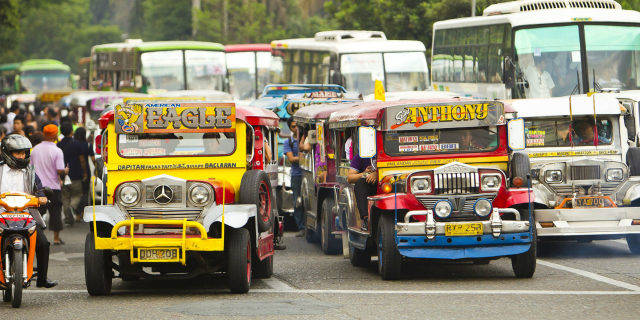 Under the Senate Bill No. 11, the Transportation Crisis Act of 2016 grants President Duterte the right to use his "emergency powers" to fix the country's "horrendous traffic situation within and outside Metro Manila" and other major urban areas, such as Metro Cebu and Cagayan de Oro.

This bill allows the President to do "source bidding, direct contracting, repeat order, shopping, and negotiated procurement" to cut out the red tape that comes with bidding on construction projects.

It will also allow the President to restructure the DOT together with its other agencies like the LTO, LTFRB, and the MMDA. This might mean streamlining the overlapping functions of these government institutions, and allowing the MMDA and the DOT to be the only urban traffic management enforcers in Metro Manila and other urban areas. It may also mean creating stricter traffic rule enforcement.
The New Bill
This new bill, which was filed by Senator Franklin Drilon, will be valid for two years after its effectivity. The government plans to get the needed funds from:


Proceeds of the Motor Vehicle User's Charge Fund


The Philippine Amusement and Gaming Corporation


The current budget of all transportation agencies


Senator Allan Cayetano hopes that the bill for emergency powers would already be enacted by September this year. Several senators are in favor of it as well, including Dick Gordon, JV Ejercito, Edgardo Angara, Joel Villanueva, and Grace Poe. Even President Duterte approves of the bill. In his own words:
"Many in government opine that the worsening traffic situation could be logically addressed if Congress would accord emergency powers to the agencies concerned. Ayaw nyo? Okay lang din. Pero nakita namin na kung gusto nyong madalian--alam naman ninyong sagad na lahat--nasa inyo yan.
If you give it, fine. If you don't, we take the longer route--slowly. Tanggapin ko ang pagmumura nyo--wag lang sa malapit. E ganun talaga e. It's an urgent and immediate situation.
Kung gusto nyo, okay. Pag ayaw naman ninyo--dahil baka sabihin nyo, graft and corruption lamang--okay din. But I assure you--wala ito sa script--this will be a clean government. If that is the only worry that you have--and I can understand your misgivings...wala na ito sa script--ako, makagarantiya na 101% it will be clean. Problem is, I can only act through agencies and departments."
To grant or not to grant this bill—that is the question. Senator Cayetano asks those opposed to the bill to "not overcomplicate it." According to him: Every day that we do not give the emergency powers, it's another day of traffic and gridlock," Let's wait and see how this unfolds.
Cable Cars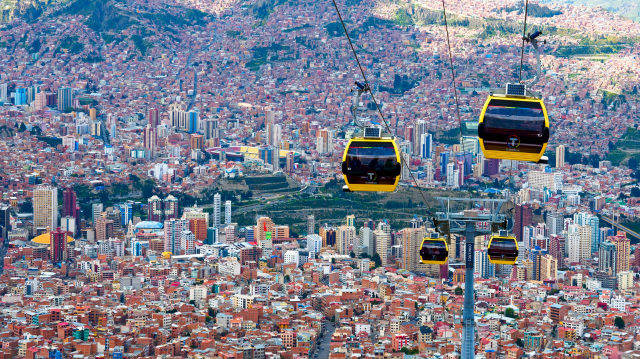 Transport Secretary Arthur Tugade laid out plans of his own as well. Among them include: using alternative places for people to buy their train tickets, better waiting for commuters, and of course, the icing on the cake: cable cars.
According to Tugade, he wants to pattern the cable car system that's being used in Bolivia. He estimates that it will take only one year and six months to make it operational—and that short timeline is what the country badly needs right now. He has already discussed this with the cable car manufacturer who built the same cable cars in Bolivia, and they're currently discussing the specific locations to place these vehicles.
Friendship Route
Parañaque Mayor Edwin Olivarez wants to implement the opening of a "Friendship Route" to lessen the traffic jams along the country's major roads. These will include private subdivisions located in Parañaque (and even) Las Piñas and Muntinlupa. While a lot of homeowners are opposed to the idea, there are also some subdivisions that have expressed interest in the program. The first subdivision to start the friendship route was in Doña Soledad subdivision in Barangay Don Bosco. Concha Cruz Ave., which leads to Toyota Alabang in Las Piñas, and the BF international gate on Southville are also a part of the "Friendship Road" list.
Mega Manila Dream Plan
Presidential Communications Operations Secretary Herminio Coloma Jr. said that the government has plans to create a mega Manila Dream Plan or a Roadmap for Transport Infrastructure Development for Metro Manila and its surrounding areas. These places include: Rizal, Central Luzon, Cavite, Laguna, Batangas, and Quezon.
The "Dream Plan" was approved by the National Economic and Development Authority Board in June 2014, and drafted by the Japan International Cooperation Agency. It consists of short term and medium to long-term projects, and is organized into five components:


At-Grade Urban Roads


Main Roads/Expressways Network


Urban and Suburban Rail Network


Road-Based Public Transport


And Traffic Management Strengthening


Its short term programs for traffic management strengthening include:


Intersection Capacity


Traffic Control Centers


Pedestrian Crossings


Intelligent Parking


Incident Detection


Signal Control Systems


Travel Time Prediction


Road Maintenance Schedule and Monitoring


Transport Priority


Bus Schedule Assistance


Many critics say that the "Dream Plan" is just that: plans stuck in dreams. However, there are already short-term projects (such as the At-Grade Urban Roads component) that are ongoing as we speak, so we hope this project will gain more momentum in the near future.

Updated on September 16, 2020 by Gail Alcabaza