Pilipinas Shell Introduces New and Improved V-Power Fuels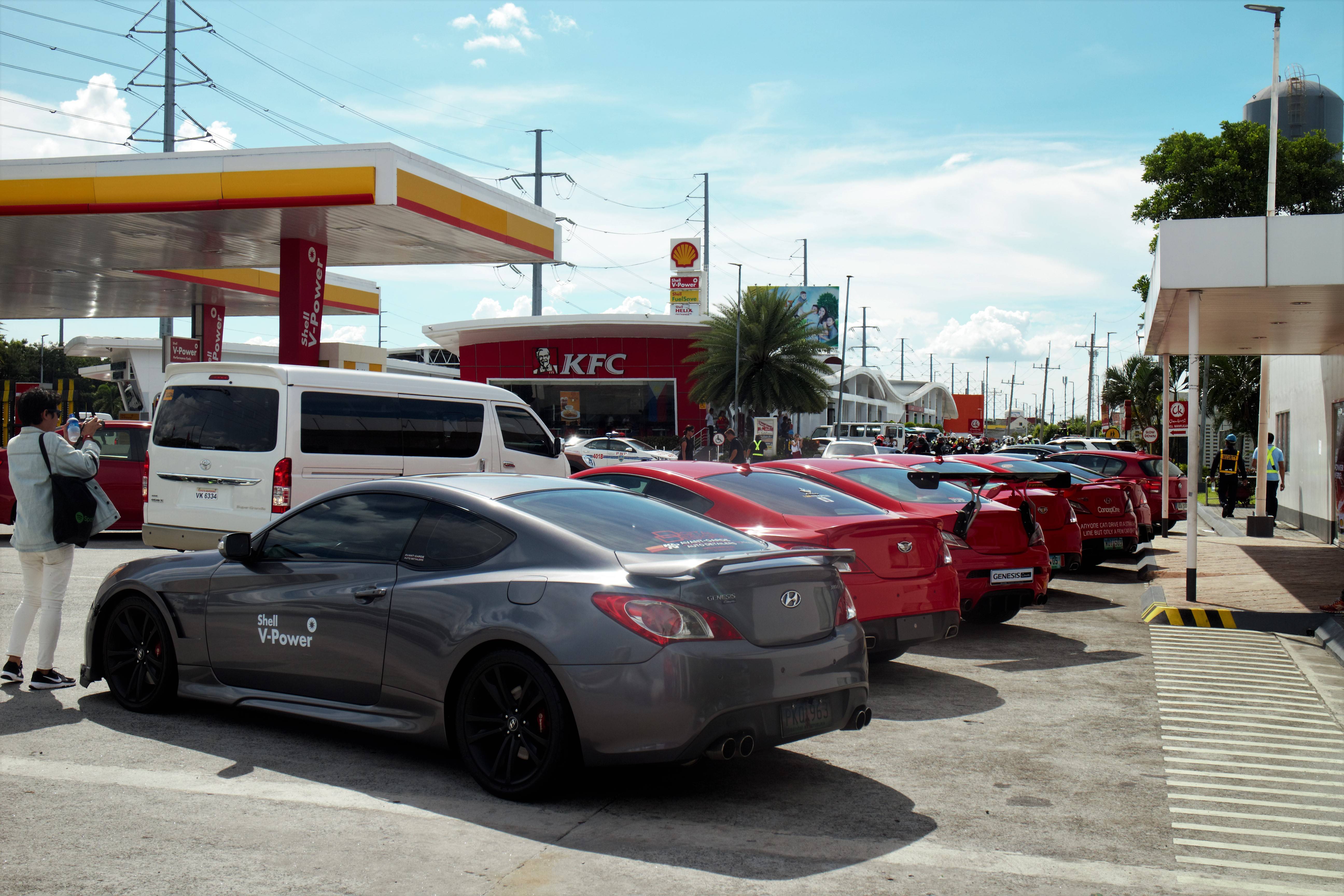 To further cater to the ever-changing demands of today's vehicles, Pilipinas Shell has introduced an improved version of its premium-grade fuel products, the new and improved Shell V-Power fuels.
Known to be the only fuel co-engineered with and recommended by the Formula 1 race team Scuderia Ferrari, the new and improved Shell V-Power is now formulated with its proprietary DYNAFLEX Technology. The Shell V-Power Racing and Shell V-Power Gasoline fuels are aimed to address two issues that can affect engine efficiency and performance: friction and deposits. Last June 8, Mark Malabanan, Pilipinas Shell V-Power fuels brand manager, said in an interview that the new line of V-Power products is designed to provide to the demands that goes with the innovation. "It's our best getting better," Malabanan said, pertaining to the new fuel product, noting that the Filipinos have become more demanding in terms of keeping their cars in tip-top condition. Although maintaining the same octane rating, Malabanan said that the new and improved Shell V-Power is made to keep your engine cleaner and produce less friction. Apart from that, Shell fuel scientist Mae Ascan said that the new merchandise was a product of a five-year research made by around 170 fuel scientists in research and development of the brand.a She cited that as the course of the years, vehicles engines are getting smaller but has been increasing in performance. "Vehicle manufacturers are trying to compress the performance of vehicles into smaller engines, making it susceptible to deposits and friction," she noted. "We made it even better," Ascan added. The new Shell V-Power's DYNAFLEX Technology can help restore your engine's performance by actively removing and preventing the build-up of fuel system deposits and reducing wasted energy, delivering Shell's premium performance and efficiency, compared to its previous formulations. Aside from that, the new formulation of the Shell V-Power fuels help clean the engine by removing deposits that have already formed. The new Shell V-Power Racing and Shell V-Power Gasoline's innovative formulation is said to remove up to 80 percent of performance-robbing deposits, with the twin effect of improving system condition and restoring lost performance. On the other hand, The new Shell V-Power Diesel is designed to help restore up to 100 percent of your engine's performance by removing deposits from fuel injectors. Further, Shell V-Power--either V-Power Racing or V-Power Gasoline puts a protective layer on critical parts of your engine to reduce friction due to the DYNAFLEX formulation which contains new friction-reducing molecules that help lubricate engine parts that are difficult for lubricating oils to reach, including vital areas in the engine between the piston ring and the cylinder wall. A reliable partner on the road Shell is committed to making life's journeys better for Filipinos, working tirelessly to improve its fuel and non-fuel offers. The new Shell V-Power is just one of the company's ways to continue to be every Filipino's reliable partner on the road for the next 100 years and beyond. By providing quality fuel products and services to motorists around the world, Shell gained its foothold as a global leader in power and energy. It pioneers next generation technology in developing new sources for a reliable energy mix, producing smarter products as well as promoting smarter use. Shell strives to build smarter infrastructure and provide energy efficient engineering solutions that promote clean and efficient transport and sustainable mobility. For his part, Pilipinas Shell Vice President for Retail Anthony Lawrence Yam said that the new and improved Shell V-Power was made to further understand the changing needs of customers. "We are constantly faced with the challenge to keep up with the rapid evolution of vehicle technology and the changing needs of our customers," said Yam. "This is why we have spent over half a decade of research and development to produce our best-ever fuel, the new Shell V-Power." "We are striving to be the strong Filipino partner on the roads," he concluded.
Story and photos by Ruben Manahan IV