PIMS 2018: Tata Motors PH Stages Euro 4 Lineup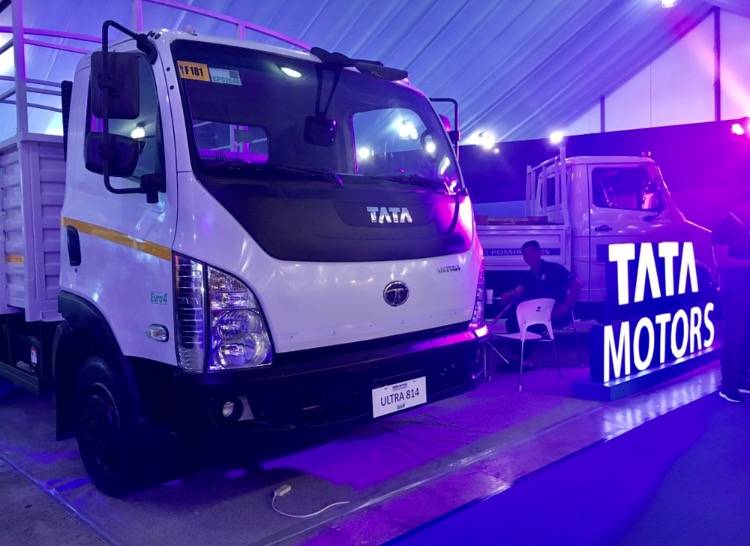 Pilipinas Taj Autogroup, Inc., the exclusive local distributor of Tata passenger and commercial vehicles in the country, has unveiled its latest Euro-4 commercial vehicles offerings at the 7th Philippine International Motor Show (PIMS) in Pasay City. The Indian car brand, which was launch in the Philippines in 2013, has showcased three new Euro 4 vehicles, namely the Tata Super Ace Mint in the small commercial vehicle segment category (SCV), Tata SFC 407 and the Tata Ultra in the light commercial vehicles category (LCV).
Rudrarup Maitra, Head of International Business Commercial Vehicles of Tata Motors, said, "This is an important milestone for Tata brand as we bring the Euro 4 commercial vehicles in the Philippines. We are very excited on new progress of Tata on how we can customize and communicate our brand across the country." "PIMS 2018 is a great platform for us to showcase our new technologies. With the showcase of our new Euro IV range of highly versatile products such as Tata Super Ace Mint, Tata SFC 407 and Tata Ultra 814 which can be customized for various business applications, we assure our stakeholders that we are well placed to catch up with trends in the market and cater to the evolving needs of the Filipino customers."
We start with Tata Super Ace Mint--a versatile small truck with a 1 ton payload. The new Tata Super Ace Mint is powered by a Euro 4-compliant 1.4-liter DiCoR turbo diesel engine that generates 70 hp at 4,000 rpm and 140 Nm of torque at 1,800 to 3,000 rpm. Also on display is the Tata SFC 407--a tested workhorse with a gross vehicle weight of 4,450-kilogram. Powered by a Euro 4-compliant 3.0-liter DiCoR turbo diesel engine, it can deliver 84 hp at 2,800 rpm and is suitable for various business applications with multiple available body types such as passenger van, drop side load, aluminum van, and refrigerator van. And lastly, Tata Ultra 814 comes with a 3.0-liter Euro 4 DiCoR turbo diesel engine and is able to deliver 138 hp at 3,000 rpm with torque of 360 Nm at 1,700 to 2,300 rpm. Positioned as a Business Utility Vehicle, the Ultra 814 is a six-wheeler truck with a gross vehicle weight of 8,750 kilograms. Available in two wheelbase options, it can be customized with special body applications such as dump truck, wing van, refrigerated van, boom crane, self-loader. The Tata Ultra has set new benchmarks in features with first in class offering such as tubeless tires, ECR 29 crash test cabin, standard ABS and HVAC. At present, Pilipinas Taj Autogroup has total number of 11 dealers network from Tata Motors Cainta, Tata Motors Marcos Highway, Tata Motors Quezon Avenue, Tata Motors Pampanga, Tata Motors  Tarlac, Tata Motors Tarlac, Tata Motors Cebu,  Tata Motors Bohol, Tata Motors Davao, and Tata Motors Cagayan De Oro. The company also announces expansion from its dealers network in 2019, with soon-to-open Bulacan, Cavite, and Bacolod dealerships.