Isuzu Traviz energizes Tiaong, Quezon LGU capabilities
The reliability of Isuzu Philippines Corporation's (IPC) light-duty truck Traviz will be called upon anew as the local municipality of Tiaong in Quezon Province will be utilizing it as an efficient and effective way to meet the multi-purpose needs of its citizens.

Last January 11, the local distributor of the Japanese vehicle manufacturer Isuzu has officially delivered 25 units of the Isuzu Traviz with emergency response-type utility van body to officials.

IPC Sales Division Head Joseph Bautista, Dealer Sales Department Head Mario Ojales, and Dealer Sales Section Head Danny Nunez, handed over the keys to the Mayor Ramon Preza, Vice Mayor William Razon, and Councilor JP Preza. Witnessing the turnover ceremonies were officers of the facilitating dealership Isuzu Pagbilao, namely its President and General Manager Marcel Tolentino, Sales Director Marcel Joseph Tolentino, and Truck Elite Sales Executive Rolan Isaac Torres.

The said units of Isuzu Traviz will be assigned to the 25 barangay captains within the municipality.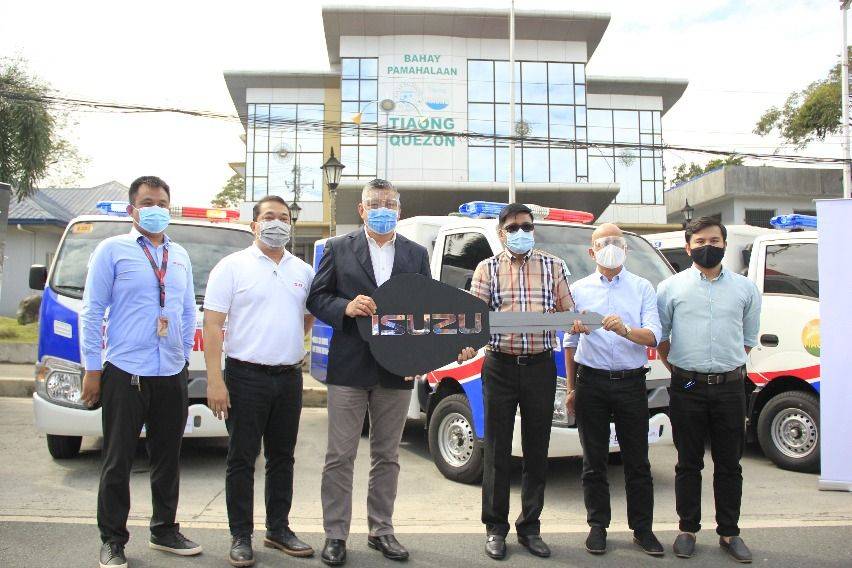 In his special message, Bautista reiterated that through the Traviz, IPC "continues its strong partnership with various sectors of Philippine society, especially in public service, in order to fulfill its commitment to be "Your Responsible Partner".  

 "We are confident that these Isuzu Traviz lightweight trucks will perform even beyond expectations for the different barangays here in Tiaong, and you can count on its durability and reliability that your municipality made a very wise investment in purchasing these Isuzu trucks—because an Isuzu truck really goes a long way," he said.

Equipped with a Euro 4-rated 4JA1 2.5-liter Direct Injection Common Rail Blue Power diesel engine mated to a 5-speed manual transmission, the light-duty truck Isuzu Traviz is set to carry up to 1.6 tons of payload—leading the lightweight truck category.

Apart from these features, IPC is also known for comprehensive aftersales and nationwide parts availability. The Tiaong local government made the latest acquisition, following their long-standing relationship with Isuzu Pagbilao which has been consistently assisting the municipality in its transportation needs.

In one instance, President Rodrigo Duterte expressed his approval for the brand after acquiring the fire trucks. "Ako, ang ginagamit ko Isuzu. Hanggang ngayon, pag-uwi ko sa Davao, yung pickup ko na Isuzu ang hinahanap ko," he said during the turnover ceremonies held last February.

Photos from Isuzu Philippines Corporation