President Duterte 'Endorses' Isuzu For Toughness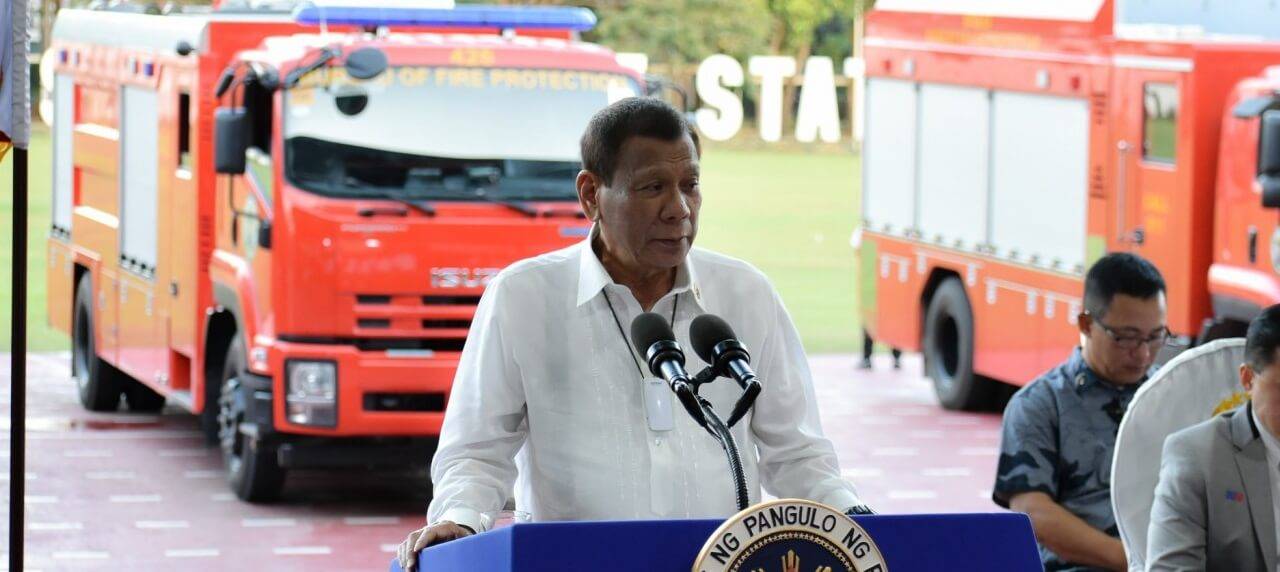 President Rodrigo Duterte is widely known for his no-holds barred statements. And his latest statement ends up "endorsing" Isuzu vehicles.
In fact, he doesn't distinguish between any of Isuzu's models. He claims all of them are durable and trustworthy.
"Isuzu, lahat ang binibili ko kasi para sa akin in the mountains, in the plains, kapag umakyat ako sa bukid, ang pinaka, the most durable," Duterte went on to describe Isuzu's trucks during the Turnover Ceremony of Isuzu Firetrucks to Bureau of Fire Protection (BFP) to be distributed to the agency's various personnel and stations nationwide.
Alam mo ba na ang Davao, ang aming pulis doon, pati itong mga responding agencies, binibigyan ko sila ng Isuzu pickup. Kung nasa bukid, Isuzu pickup na…," the President said at the ceremony.
"Pero ako, ang ginagamit ko Isuzu. Hanggang ngayon, pag-uwi ko sa Davao, yung pickup ko na Isuzu ang hinahanap ko," he concluded.
How's that for brand promotion and a product endorser?
facebook.com/DILGBFP
Whether Duterte's glowing review for everything Isuzu comes with some form of celebrity endorsement contract is not something we'd bother to know, but the Philippine Commander-in-Chief has been known to use Isuzu vehicles long before his stint in Malacañang, even going so far as to indicate his preference for a presidential vehicle, which is—you guessed it—an Isuzu.
In 2018, Duterte was even puzzled why the Philippine National Police (PNP) didn't choose Isuzu pickups for its patrol cars.
"Wag mo nang isali yang mga inferior, wag mo na isali yang sa jeep yang Mahindra. Mahina na Mahindra... So it was limited to quality product. Kagaya ng sa pulis, nobody can debate with me na maganda sa pulis is Isuzu, Toyota, not even... wag mong sabihin sa mga Nissan ha. Yung mga Nissan, wala yan. It's either Toyota lang o Isuzu," said Duterte in a 2018 tirade laced with his usual brand of expletives.
"Experience ko eh. So lahat ng pulis doon (Davao) Isuzu pati Toyota. Kaya kung mag — isali mo sa canvass yang mga yan, ah sabihin ko wala yan. Pagkatapos ng dalawa, tatlong buwan, pag nag-breakdown wala na yang supply chain nila sa spare parts," Duterte explained further.
facebook.com/DILGBFP