Isuzu, Honda Ink Research Deal on Fuel Cell Heavy Duty Trucks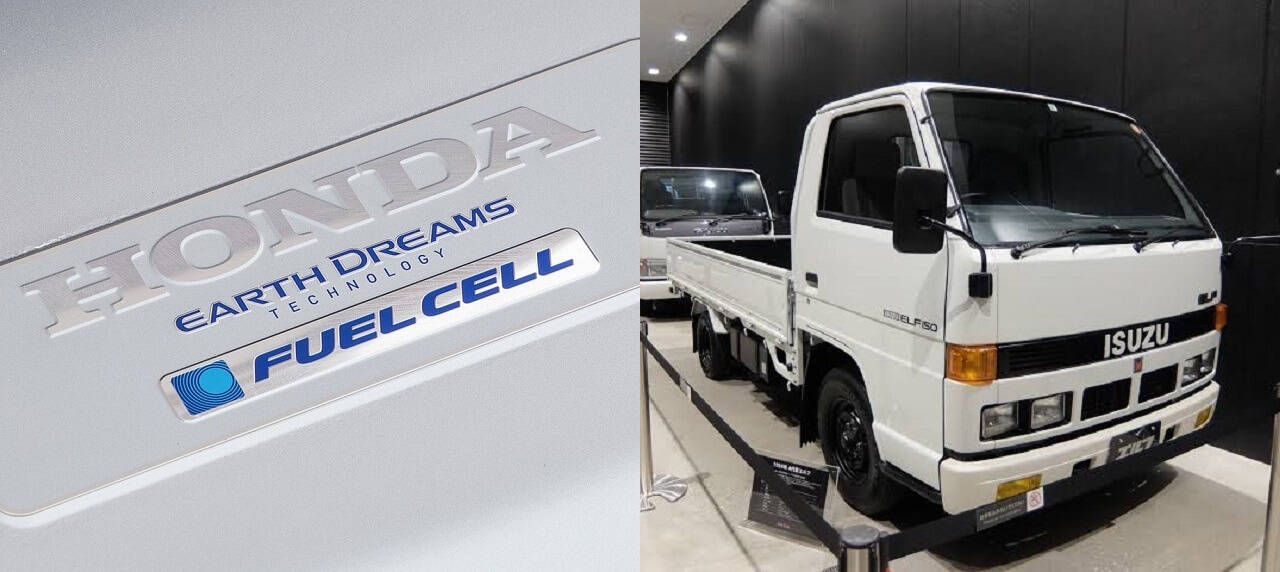 Normally, the money that automotive companies invest into research and development run into billions of dollars before the finished product is sold on the market. And sometimes, that money is too much for one single entity to shoulder.
That's why you have competing companies collaborate on certain aspects of production, especially in the areas of platform and powertrain development. Recent examples include partnerships between Toyota and Suzuki, Volkswagen and Ford, and Daimler, BMW, and Audi.
Isuzu and Honda look to get into the action as they announce their plans to jointly explore the use of hydrogen fuel cells (FCs) in Isuzu's heavy-duty trucks using Honda tech.
For Isuzu, which mainly uses diesel combustion engines, electrification poses a massively daunting challenge. The growing demand to reduce exhaust gas/carbon emissions, not to mention Hyundai is far ahead of the pack in the development of the technology, only adds to the pressure. Thus, Isuzu is doing its part to develop viable hydrogen fuel-cell technology for its heavy duty trucks, not only to meet its emissions targets, but to make the company's technologies more sustainable.
The agreement between Isuzu Motors Limited and Honda R&D to utilize FCs as an advanced powertrain technology was signed January 15 in Tokyo.
honda.com
"As a commercial vehicle manufacturer committed to support transportation, Isuzu has been striving to promote the utilization of low-carbon and sustainable energy," Isuzu said about the new partnership.
"To that end, Isuzu has been researching and developing various powertrains including clean diesel engine, engines for natural gas vehicles (NGVs) and electric vehicle (EV) powertrains, which accommodate a broad range of customer needs and how vehicles are used."
"In parallel, Honda has been working toward the realization of a carbon-free society and, to this end, in addition to hybrid and battery electric vehicles, Honda has been researching and developing fuel cell vehicles (FCVs), the ultimate environmental technology, for more than 30 years," Isuzu continued.
According to Isuzu, it still needs to address issues relating to cost and infrastructure before it can tackle fuel and hydrogen cells head-on. Both companies have their respective strengths, and by bringing these together, the two companies have the potential to "establish the foundation for basic technologies such as FC powertrain and vehicle control technologies," Isuzu said.
Through the planned joint research, both companies hope to realize the clean, low-noise, low-vibration heavy-duty trucks that customers want to buy, but also promote sound technologies relating to the use of FC trucks and hydrogen energy in order to "contribute to the future prosperity of the logistics industry and all other industries in our society and to the early realization of hydrogen society."
None of the companies have set target dates for the planned new tech, nor have the investment costs been announced.
isuzu.co.jp